Living a life of sobriety and, in turn, restoring a healthy sense of the self is the end goal for those just starting a recovery from drug or alcohol addiction. The key word here that describes how success is found in recovery is maintenance–of your health, state of mind, and spiritual condition. Maintenance here means making sure you achieve a constant increase in quality of life as a result of the things you do to remain sober in your recovery. Recovery is definitely a lifestyle. It's something that you'll always be in, so it's a good idea to make sure you're as effective as possible in avoiding a relapse.
It's obviously important to abstain from the substances that you were abusing, but to achieve long-term recovery you really need to know yourself. In order to realize a sober life you must focus on three areas–body, mind, and spirit. Focusing on these aspects of yourself will help you sustain recovery.
Warning
: You should consult with your doctor before starting any exercise programs.
The Importance of a Healthy Body for Lasting Addiction Recovery
Improved physical fitness through activities like walking, running, lifting weights or playing sports that increase your heart rate can augment your recovery and improve your overall health. Exercise regulates systems throughout the body, which can help you feel better in recovery, especially during the early stages. In an article for Harvard Health Publishing, Claire Twark, MD, describes the improvements she's seen in patients who exercise:
"In my experience, many patients with various substance use disorders have found that exercise helps to distract them from cravings," Twark wrote. "Workouts add structure to the day. They help with forming positive social connections and help treat depression and anxiety in combination with other therapies."
Due to the strain your body might be going through in recovery, it's also important to maintain a healthy diet to ensure your body is replenishing the nutrients it might've lost during active substance use. Your diet can, in turn, influence your energy and health throughout the day, and help your immune system recover from the abuse it may have been subjected to over time.
Being completely substance-free may be difficult for some, depending on their medical needs, but this doesn't mean they can't live a life in recovery. Some people, especially those who've experienced an addiction to opioids like heroin, may need maintenance medication to help prevent powerful cravings. Determining if you should be in a medication assisted treatment program is something to discuss with your doctor. 
When you're in active recovery, make sure you also follow your doctor's guidance to ensure proper medication administration. This is very important if you're on opioid replacement therapy or have a prescription that's helping improve the medical side of your recovery. This can help you feel healthier on your quest to a life in recovery by lessening the long-term aftereffects of substance use.
How a Healthy Mind Improves Your Odds for Recovery
Eliminating stress can go a long way towards allowing those in recovery to keep up their progress. Most people with substance use disorder experienced a hectic and chaotic life before they went through treatment. When you're living a more structured life, and spend time doing things that matter most to  you, that can help avoid triggers that might lead to a relapse.
Avoiding a potential trigger is the biggest thing you can do decrease the risk of a relapse. Common triggers may include settings like bars or places where you used substances, and even images/sounds, nostalgia, stress, and peer pressure. Even if a relapse does occur, those in recovery should understand that this does not mean they failed. The odds of relapsing along the path towards a full recovery sit around 50%. That decreases with things like recovery coaching, support meetings and regular therapy. This is yet another reason why taking advantage of resources offered after treatment is so important for those in recovery.
Everyone in recovery should maintain a relationship with a therapist that they trust and are comfortable with. Dialectical behavioral therapy (DBT) and cognitive behavioral therapy (CBT) are excellent ways to treat underlying behavioral and emotional causes of addiction. Therapy is an excellent way to make sure that your mental health needs are taken care of on the path to full recovery. Those who make use of recovery resources after rehab also have better success rates at maintaining the progress they've achieved.
The Spiritual Side of Recovery and Staying Sober
Participating in activities that are meaningful to you and your community can help reorient your recovery towards serving the greater good. This, in turn, pushes you to continue giving back in ways that exemplify good character traits. This can mean volunteering at a local Alcoholics Anonymous chapter, serving food at a homeless shelter, or leading a sober book club. This is one way that some of those in recovery can help foster a sense of community act as a spiritually fulfilling part of maintaining a life of sobriety.
The notion of relying on a "higher power" to help  your recovery is a controversial one. But that's what is prescribed by Alcoholics Anonymous, the largest recovery organization in history. One of their key tenets is that "[we] came to believe that a power greater than ourselves could restore us to sanity." What this means is that those in recovery can use the concept of a higher power to help direct them toward freedom from addiction. The higher power concept creates a sense of something external from and perfectly adequate in opposition to the alcoholic.
Robbie H. (name anonymized for publishing by AA), in a March 2021 article for the Great Britain branch of AA, writes about understanding and using the concept of a higher power to achieve recovery successfully:
"I now know that my Higher Power helps and strengthens me. I don't know what that Higher Power is or how it works but then I don't need to. I don't fully understand the intricacies of how gravitational forces work either, but I know that if I step off a cliff I shall plummet to my death. For me, my Higher Power and the work it does for me is the same – I don't need to understand it or comprehend how it works – as long as I place my trust in it and keep the willingness to try and learn, it just does and that's all that matters. I am so grateful to the AA Program and everyone in it for helping me to learn how to trust."
One key to lasting recovery is to surround yourself with those who value your success and offer support in tough times. Everyone needs a good support group, especially those in recovery. Without a support group, lonely moments can become opportunities to fill your time with activities that might tempt you to slip up or relapse. Make sure you have support from those who can sympathize, offer advice, and lend you their time.
What Do the Experts Say?
Matt Buckley, an alumni coordinator at Landmark Recovery of Indianapolis, has been in recovery for over four years and knows what it's like to conquer addiction firsthand. He said there are really four main "tasks" for those in recovery:
Get into therapy ASAP. "I think those beginning their journey should do this because it helps with the sense-of-self. People often come into treatment feeling like shells of their former selves."

Get connected ASAP. "Get connected with a group of sober people! Whether they're connected or not is the

biggest

determining factor that I've seen impacting the success of those who've come through treatment."

Get active. "Getting active offers purpose and can help ease the stress/anxiety that comes with cleaning up the destruction that active addiction creates."

Have fun. "There is no better way to rewire the brain than to create a positive feedback loop early on in recovery."
You can listen to Matt Buckley discuss his recovery and career on the Landmark Recovery Podcast with Michael Walsh
here
.
Restoring a Healthy Sense of Self
As Buckley mentioned, doing the things that maintain progress and improve outcomes will help improve those in recovery's self-image. With a lot of aspects of recovery, we know that restoring a healthy sense of self comes with time. Once you put all the lessons you've learned in therapy and treatment into action, it's hard not to develop a better sense of self as you live a healthier, sober lifestyle. The key is maintaining the momentum of recovery moving forward on an indefinite timeline. For those in recovery, the challenge is never over. Everyday is an uphill battle to be better than you were before.
Learn More
To learn more about how Landmark Recovery can help you achieve recovery, give us a call at 888-448-0302 today. Our dedicated admissions specialists can help you find the right treatment. Landmark's mission is to save a million lives in the next century, and we want to help those who need it find and maintain recovery on their path to a better tomorrow.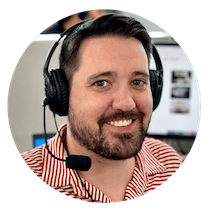 Choose Recovery Over Addiction
We're here 24/7 to help you get the care you need to live life on your terms, without drugs or alcohol. Talk to our recovery specialists today and learn about our integrated treatment programs.