Once you've completed rehab, undergone detox, or are in need of a non-residential treatment option, it is worth considering the benefits of participating with an IOP Group. IOP Groups, or Intensive Outpatient Program groups, are an excellent option for getting ongoing treatment when you are in need. There are many different approaches to treating substance abuse problems, but intensive outpatient is one treatment model that has unique benefits and a different structure to traditional treatment options.
What is an IOP Group?
Your IOP Group is the group you will become a part of while enrolled in intensive outpatient treatment. This group not only includes the cohort of peers that will be taking part of your class, but also the therapists and group counselors that will be leading your group sessions and keeping in contact with you throughout the duration of the program.
Research has shown intensive outpatient rehab to be as successful as other forms of treatment available. IOP typically ranges from 9 or more hours per week of sessions in a facility, allowing the patient to live at home and carry on with their day to day activities. IOP is sometimes preferred in less severe cases of addiction because it allows the patient to continue working, take care of any dependents, and hopefully become more well adjusted to sober life in their community.
A typical IOP session will last from 1-3 hours per session and can include group recovery work, individual counseling, family therapy, individual therapy, or expressive therapy. Because of its more voluntary and less restrictive nature, patients may choose to drop out or gradually lessen their involvement in IOP. This is strongly discouraged, unless doing so is the recommended course of action from the clinical professional seeing that person.
What is Included in IOP Group?
There is a core set of services that is vital to all intensive outpatient programs and is considered the standard set of offerings. Differences in IOP options usually revolve around schedules and enhanced service options, such as sponsor programs and partnerships with community-based agencies. Group sessions form the basis for most IOP in the United States. Group counseling supports patients through:
Providing new information, teaching new skills, and guiding patients to practice healthy new behaviors in everyday life.
Providing opportunities for patients to participate in socialization with peers in recovery.
Establishing an environment where patients can help one another, commiserate, and learn more about the recovery process.
Introducing structure, discipline, and regularity to the lives of individuals who struggle with establishing order.
Introducing norms and reinforce healthy ways of interacting within a safe and supportive environment.
Putting group members in contact with individuals at different stages of the recovery process.
IOP Groups are typically broken down into different sessions that see counselors and therapists leading with psychoeducational, skill development, support, and interpersonal group sharing. Effective IOP Groups will also include specialized groups for putting job-seeking individuals in contact with companies. Common subjects that patients will delve into include:
Psychoeducational Groups
In these IOP group sessions, patients learn about substance dependence and the consequences of using generally speaking. Patients learn rational problem solving skills to combat dysfunctional beliefs and thought patterns. Patients also learn various relapse prevention skills and get the chance to practice and report on skills that will benefit their recovery.
Skills Development Groups
In skill development groups, patient practice drug and alcohol refusal training, where in they act out scenarios in which they are invited to use again. In addition, patients get the chance to practice relapse prevention techniques, analyzing one another's choices and behaviors and offering perspective and advice. Patients also partake in assertiveness training, where they learn difference between assertive and aggressive and how to manage passive behavior. Lastly, patients learn stress management techniques so that substance use does not become the first recourse whenever they are stressed.
Support Groups
These support groups help clients in the late recovery stages to work on the same problems with peers, sharing advice and stories. Patients focus on immediate issues in their lives and discuss pragmatic ways to alter negative thinking, developing better forms of communication with one another.
Does IOP Work?

IOP Groups offer patients the opportunity to start rebuilding their personal lives and mending relational ties while continuing to work and live at home. IOP allows patients to establish the foundation for long term recovery in a way that is more applicable to daily life than residential treatment. In the intensive outpatient program, patients will cover many different topics on a day to day basis. Some topics include:
Managing Urges and Cravings
The Twelve Steps
Spirituality
Mindfulness and Meditation
The Process of Change
Co-Occurring Disorders
Family Education
Career Services
Several studies have shown IOP Groups to be as effective a form of treatment for drug and alcohol dependency as residential treatment. As to whether it works for everyone, well as the saying goes, it works if you work it (and you're worth it!). So don't expect IOP to automatically solve your problems. IOP is a program that requires you to participate, learn, apply, and hopefully grow.
How to Make the Most of Your IOP Group
If you're reading this, it means either you or a loved one have made the decision to enroll in an IOP Group for ongoing help with substance dependency issues. Congratulations! The support you (or a loved one) will receive from your local clinical, emotional, and peer support systems will serve as the bedrock for the rest of recovery. Within IOP, you can continue to live at home, remain in control of your own life, and build a healthy recovery from the ground up. However, it is still your responsibility to attend and be present while enrolled.
Prioritize Your Recovery
For some individuals in IOP it may be tempting to want to put in less effort compared to residential treatment. IOP should not be viewed as any less important or time intensive as residential treatment. The most surefire way of making the most of your time in IOP is to prioritize your recovery above everything else and to not minimize the importance of putting effort into it. That means when it comes time to decide between attending a meeting outside of IOP or making social obligations, it may be worth prioritizing meetings. It may be tempting to get overly confident and lapsing when it comes to attending and participating in meetings. You should prioritize your recovery over everything else, because it will be what allows you to appreciate everything else.
Make Connections
Your time in IOP Group will be spent meeting with many individuals who have undergone similar experiences, as well as highly trained and sympathetic therapists and counselors. You should take advantage of this time to establish lasting connections with other patients and staff. Recovery is something that has to come from within, but it's impossible to do without the love and support of others. Some IOP patients may be years in recovery or they may be freshly out of rehab for the first time. You can connect with the young and old to learn and even help others along with their recovery.
Learn and Grow
You may have completed residential treatment or you may have never needed that intensive a level of treatment. Either way, IOP is a time to open up and work hard to understand the program you are involved in. You will only get out what you put in to this experience, so make sure to take advantage of the time you are there. Listen closely to session topics and contribute thoughtfully when you can. You can even speak with counselors and therapists outside of meeting hours to gain clarification on any subject you do not fully understand or to get additional advice.
Don't Get Stuck in a Bad Program
This is a difficult piece of advice to follow because it depends entirely on the quality of the program you are participating in. IOP will not always be an easy experience, and you will come up against hardships and times that test your resolve. However, there is a difference between IOP's that are difficult and those that are hard work. IOP should be hard work, but it should not be something that brings you no joy or peace. It's an unfortunate truth that not all programs are created equal. If you find that the participants within your group are non committal, hostile, or make the experience negative, you should seek other treatment options. There many IOP Groups near you that offer quality services in a positive and supportive environment. Don't get stuck in a bad program because you think it has to be difficult or that you have no other choice.
Abstinence
It seems obvious, but abstinence is the most important aspect of IOP that you will have to uphold, and indeed the rest of your recovery will be based on abstaining from substances. However, some individuals see IOP as an opportunity to manage their substance use and to continue using while attending classes. IOP is not for individuals looking to continue using, and most programs will have some kind of enforced abstinence policy. While in IOP, it helps to abstain from abusing any other kinds of substances such as caffeine, sleeping pills, fast food, or other types of addictive behavior. If you're just replacing one addiction with another, you're not really solving the issues at hand.
What To Expect After IOP
Once you have completed IOP, it is time to hit the ground running to be prepared for the months to come. Usually, patients will have worked with staff to craft an exit and aftercare plan. In some cases, individuals will be asked to continue attending several classes per week with less regularity. You can participate in additional counseling opportunities and work with the clinic to find sober living homes and job opportunities as well if you are unemployed. Having a safe place to live and a stable job is important for anyone in recovery.
Can You Leave IOP Before Completing Treatment
It depends on the case, but in general you will be allowed to leave treatment if you like. If you are in IOP because of court-ordered treatment, it is in your best interest to complete treatment as the alternative may be paying hefty fines or being incarcerated. Those who quit treatment before completion will not learn all of the coping mechanisms that make it easier to resist addiction down the road. Quitting treatment may cause anxiety or feelings of failure and depression as well, which could contribute to further urges to use again. So while it is possible to quit IOP whenever you want, it's recommended that you stay in your program unless you need to switch to a new program.
Can You Visit Loved Ones in IOP?
Yes. Because IOP does not require patients to be locked on premises to sleep and complete sessions, it is possible to visit your loved one while they are in rehab. As a family member or friend, you may even be able to participate in group sessions along with your loved one. Openness and honesty are expected but you do not have to participate if you are uncomfortable with it.
If you're considering Intensive Outpatient for yourself or another person, consider the pros and cons before enrolling. IOP is ideal if your symptoms are not so severe that you can't handle being without supervision. IOP offers flexibility and structured support to keep you on track when it comes to maintaining sobriety. Success doesn't happen overnight. That's why IOP helps teach you the long lasting, daily skills necessary to overcome substance dependency. Promising research has also shown IOP to be an effective form of treatment for people that undergo it.
Next Steps
At Landmark Recovery, or experienced staff has dealt with a wide range of treatment methods and approaches for substance abuse disorders. If you're seeking intensive outpatient treatment in Louisville or Lexington and are concerned for the well-being of yourself or a loved one abusing substances, reach out to our team and we'll walk you through the process for enrolling.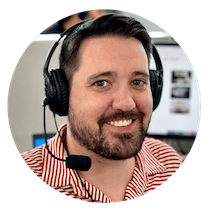 Choose Recovery Over Addiction
We're here 24/7 to help you get the care you need to live life on your terms, without drugs or alcohol. Talk to our recovery specialists today and learn about our integrated treatment programs.