If you're considering treatment for a drug or alcohol addiction, a common question to ask is how you'll cover the cost. Treatment for an addiction can be rather expensive, particularly for those who don't have health insurance or inadequate coverage. Affordability can become one of the barriers to addiction treatment. Fortunately, if you require treatment for alcohol or drug addiction and don't have insurance, there are many resources available to help you to get the care you need. 
The truth is that living with a substance use disorder can be far more expensive than addiction treatment. Sustained drug or alcohol use takes a toll, not only on your health, but your relationships, self esteem and overall well-being. Landmark Recovery offers payment plans, financing options and reduced rates to those under certain financial conditions. We believe everyone deserves access to addiction treatment, no matter what their socioeconomic circumstances are.
Getting Rehabilitation Services Without Insurance
The price of addiction treatment can be a deterrent for some. However, it's critical to get help in the most urgent instances, regardless of your financial status. There are several ways to accomplish that. 
Substance use disorders can easily segue to overdoses, suicidal thoughts and other medical crises. It's important you seek professional help if you find yourself in a life-threatening situation. As counter-intuitive as it may seem, preserving life comes first, and figuring out how to pay for it comes second. In fact, a treatment facility's personnel can often provide you with contact information for numerous options for support that may meet your needs. If you or a loved one would like to know what options those might be because you're considering treatment, call tel:888.448.0302.  
Different Drug Rehab Programs
It's important to find out about the various addiction treatment programs available before deciding how to fund your rehabilitation. The cost of rehab depends on the sort of therapy and services you choose, so it's important to look into your alternatives. 
What kind of treatment do you need? With residential treatment you'll reside at the treatment center for the duration of the program, while outpatient therapy enables you to go home at night and still get treatment during the day. It doesn't matter whether you have health insurance or not; narrowing down your options and figuring out how much treatment will cost can help you plan ahead. The best thing you can do is start exploring what programs are available in your area. 
Tips On Paying Without Insurance
If you don't have insurance for addiction treatment, try these methods. Look into various outpatient rehab choices and programs to discover the most cost-effective treatment and the best value. 
Check out the financing options available
If you're strapped for cash, this could be your best bet. Get in touch with the facility you're interested in and inquire about their financing plans. Financing has the advantage of deferring the initial payment until after the treatment is complete. A six-month grace period is given to those who are still looking for a job and settling down before payments are required. 
There may be alternative ways to pay for treatment if the medical detox or rehab center you've contacted doesn't offer any financing. Concentrate on obtaining the best treatment possible and the facility will assist you in determining the best payment arrangement. 

Scholarships and financial aid
Create a list of treatment centers in your area and call each one to see if they provide scholarships for individuals who do not have medical insurance. Scholarships are available through several organizations for people who cannot afford to pay for drug or alcohol rehabilitation. The Substance Abuse and Mental Health Services Administration (SAMHSA) offers grants to those who can't afford to pay for their treatment. Verify eligibility by going through all of the prerequisites. 
Subsidized health care plans
Your financial situation might play a role in determining what treatment options are available. Affordable Care Act insurance could help those who can't afford insurance by subsidizing coverage and lowering monthly payments. 
Family & friend's loans
You might consider asking family and friends for financial help. Write them a personal note describing why you need treatment for addiction. It is possible for people to assist individuals they care about to embark on the road to recovery. Many treatment centers invite family members to participate in the rehabilitation process. 
Fund Raising
You can generate funds in a variety of ways, including the sale of personal property, such as furniture, a car or even a home. Another alternative is to set up a GoFundMe account to raise money for your cause. 
Dip Into Your Savings
Paying for an addiction treatment plan is an investment that is well worth making, despite the fact that it may be the last thing you want to spend your savings account for. 
Substance Abuse Help
Even if you lack the financial resources, you may still acquire the assistance you need. Staying clean isn't something that should be put off because of money. When it comes to inpatient and outpatient rehab therapy, there are alcohol rehab and treatment centers that are dedicated to assisting people who are battling addiction in their efforts to find lasting sobriety.are 
If you or a loved one are struggling with substance abuse but may not know how to pay for treatment due to lack of insurance, call 888.448.0302 and let us help you figure out the right course of action for your needs.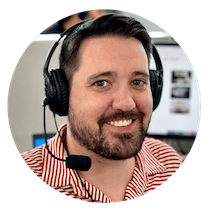 Choose Recovery Over Addiction
We're here 24/7 to help you get the care you need to live life on your terms, without drugs or alcohol. Talk to our recovery specialists today and learn about our integrated treatment programs.