Sometimes We Have to Take a Stand Against Addiction
Staging an intervention is a tried and true way for friends and families to encourage their loved ones to seek treatment for a drug or alcohol addiction. Sometimes an intervention is the best way to get through to someone, who might otherwise deny or refuse to accept they have a problem. Millions of Americans who suffer from a substance use disorder often have trouble coming to terms with the reality of their condition.
They may suffer in the presence of loved ones until their addiction puts a strain on personal and professional relationships. The people closest to them may want to intervene, but they either don't know how to or avoid doing so out of fear of ruining the relationship.
If your loved one is displaying signs of an addiction and you're looking to confront them about getting help, one of the first questions you might come across is "what's an intervention?" You might ask yourself if it'll help resolve their addiction. With careful planning and execution, interventions help families equip themselves with the knowledge of what addiction is and how to help a loved one address it. When done correctly, an intervention creates a safe environment that doesn't shame the addicted person with negative stigmas, but allows them to hear how their substance use is affecting everything and everyone around them.
The reality is that you must be willing to risk your relationship if you stage an intervention. They don't always end with hugs and a call to a treatment center. Some people may feel ganged up on, or even humiliated. But if you enable them, and don't do something to help, they could suffer unavoidable consequences of their addiction that might make it impossible for you to see or speak to them in the long term.
What's an Intervention?
Mirriam-Webster's online dictionary defines "intervention" as "the act of interfering with the outcome or course especially of a condition or process (as to prevent harm or improve functioning)." In terms of substance abuse, interventions help people "interfere" with their loved one's addiction to prevent them from causing further harm to themselves and their relationships. This is done through a carefully planned process where friends and family confront that person about their addiction while encouraging them to get help.
Interventions involve multiple steps that lead to a pre-arranged meeting often done without the addicted person knowing until the exact moment. During that time, friends and family are encouraged to express their feelings and concerns about the afflicted person's condition in a positive and constructive manner. According to research from certified interventionists, the most successful interventions involve putting great care and thought toward planning out what people will say to their loved ones, as well as the steps following the intervention.
Successful interventions aren't simply based on whether the person goes to rehab afterward. Addiction has a way of tearing family and friends apart. Therefore, successful interventions bring everybody together to support each other and help their loved one address the addiction moving forward.
"By this definition, every intervention is successful," wrote Jerry Law in a blog post about the success rate of interventions. Law is a board-registered interventionist for the Association of Intervention Specialists. "Intervention is truly the gift of life, and when done properly the success of the process is not defined exclusively by the choice of the addict."
6 Steps on How to Plan and Stage an Intervention
How to Plan and Stage an Intervention in 6 Proven Steps
Anytime an individual displays signs of addiction, it's worth it to propose an intervention. While more than 20 million Americans struggle with substance use disorders, as many as six in 10 Americans may suffer from a combination of substance abuse and mental illness known as dual diagnoses, according to the National Institute of Drug Abuse. As a result, they are unaware or unwilling to accept that they may be self-medicating to treat a diagnosed condition.
This is one of the many reasons to plan and stage an intervention. As you prepare, answer the following questions:
Who do you think should be there?
Where do you think it should be done?
Then, go through these six proven steps to carry out the intervention with your loved one.
1. Identify the Problem
If you suspect a loved one is misusing drugs and alcohol and is harming themselves, don't hesitate. If it's an option, do plenty of research about addiction, then discuss the possibility of staging an intervention with friends and family close to the addicted person. Here are four signs that someone you know may need an intervention:
1. They have an unusually high tolerance
This could be anything from drinking a lot more alcohol than others to increasing their prescription medication dosage. If you suspect that someone you know can't control their drinking or drug usage, they're likely developing a high tolerance and could benefit from an intervention.
2. They display deceptive behavior on a regular basis
People struggling with addiction are often ashamed of their dependence to drugs or alcohol. They might try to hide physical evidence of their addiction, like empty bottles of alcohol, medication receipts or hidden paraphernalia. They may also disguise true feelings about their addiction and adopt an attitude that suggests they are in control, when in fact they may not be.
3. They are often under the influence while at work, or in social settings
Eventually, if addiction progresses far enough, the addicted person will begin to drink or use drugs on a regular basis to cope with the stress of reality. This can bleed over into the workplace and into social settings, where they don't feel normal without being intoxicated.
4. They have unexplained or directly correlated financial troubles
People struggling with addiction may experience mild-to-severe financial distress as a result of funding for their substance abuse. If the person is wealthy, they can sustain a drinking habit for longer, and may even be able to appear high-functioning. However, the cost of substance abuse eventually catches up with everyone.
"Successful interventions allow friends and family members of an addicted person to voice their concerns in a safe, structured and controlled environment."
2. Find/Hire a Professional Interventionist
Finding an intervention specialist is the first step in staging an intervention for your loved one. Ask medical providers for a recommendation or perform online searches on your own. Ask about training, success rates, experience and costs involved. Dedicated and resourceful professionals will help you define what is/isn't, what you're going to say to your loved one, who will say what and when to say what needs to be said.
3. Form Your Intervention Team
Consult with individuals close to the addicted person and form a planning group. If possible, seek assistance from addiction professionals. If your hire an interventionist, they can help you select individuals to attend the intervention and arrange the proper time and location.
It is helpful to discuss the extent of your loved one's drinking or drug problem with people closest to them. Doing so might help you make better decisions about the details of the intervention.
Intervention team members involved should be those who truly want to see the person get better. Try including people from their expanded social circle, so your loved one can recognize just how far their addiction extends. These people include:
Friends
Siblings
Parents
Spouse
Close co-workers
Try to avoid inviting people who:
Have active addictions
Don't get along with your loved one
Are strangers to your loved one
Are easily angered or frustrated
4. Choose a Time & Location to Stage the Intervention
This space should be familiar to the addicted person, comfortable and distraction-free. Avoid locations where they'll be put on public display.
A few good examples of locations for interventions include:
Their home
Their counselor's office
A conference room
The church they attend
A friend or family member's home
Ideally, interventions should take place at a time when your loved one is sober. There's no timeline for how long the intervention should last. Some might only take thirty minutes, while others go on for hours. Either way, determine a timeline with your team and try your best to stick to it.
5. Learn and Rehearse
You wouldn't climb a mountain without the right gear to keep you safe. Similarly, you shouldn't confront your loved one without the necessary tools. Try to keep the conversation moving forward in meaningful and impactful ways.
Try to enter the intervention with an idea of what made your loved one become addicted to drugs or alcohol. Doing this helps climb the mountain of addiction with support to guide you in the right direction. An intervention will help you and your team see addiction as a disease, empathize and better understand your loved one.
By rehearsing the words you intend to say, you'll feel and sound more confident when trying to reach your loved one. You'll be able to better express a powerful and persuasive plea for them to get help.
From there, discuss the speaking order with your intervention team. It might be helpful to start with people with the closest relationship to the addicted person. However, they may already be used to hearing from people they're close to.
One study from the academic journal of Substance Use and Misuse found that 56% of people who had addictions were confronted by their spouses about the issue, and 60% were confronted by family members. It might actually be more impactful for your loved one to hear from someone outside of their immediate family.
6. Be Optimistic… but Also Realistic
If you think you have an idea of how your loved one will react when confronted about their addiction, manage your expectation levels. It's important to prepare for anything on the day of the intervention. Your loved one may agree to go to treatment immediately. However, your intervention could also be met with hostility, resentment and refusal to accept any form of treatment or support. Addiction is unpredictable, so frame expectations for the intervention with that in mind.
Additionally, be prepared for a "middle of the road" acceptance in which your loved one acknowledges a problem exists but wants to bargain the type of resources or help they're willing to accept.
Things to Keep in Mind During the Intervention
Stay Supportive
Intervention team members should remember that the process is coming from a place of love and concern. Interventions can invite an exchange of intense feelings and views that might've been suppressed for a long time. Reduce the chances of the addicted person walking out by avoiding altercations and keeping tempers under control.
Plan ahead of time to reinforce the idea to your loved one that the goal of the intervention is to support them in their addiction recovery.
Stick to the Structure
Stick to the agreed-upon structure of the intervention. No team member should feel left out. By sticking to the planned-out script, team members will also be able to cover the range of concerns they have.
Possible topics could include:
Expressing love and concern for the addicted person's well being
Specific examples of destructive behavior the addicted person displayed
Detailed examples of how the addicted person's behavior negatively affected people around them
Written statements about how friends and family are willing to support the addicted person's recovery
Outlining boundaries that friends and family are unwilling to cross to continue enabling
Information about available treatment options, including rehab
Related: 8 Tips To Help You Stop Enabling Addiction Today
Have a Follow-up Plan
One of the most important aspects of the intervention is the follow-up. Many people in active recovery can attest that the most important part of recovery is changing patterns and avoiding destructive behaviors. It's important to talk about a plan with your loved one moving forward.
For example, this could include:
Going through detox at a treatment center
Going through a residential treatment program
An intensive outpatient program
Agreeing to go to therapy for a specific amount of time
It's important to hold your loved one accountable after the intervention and make sure they're not making false promises. The goal is to help them get treatment, and a successful intervention includes following up even after initially addressing their addiction.
What NOT to do During the Intervention
It's important to continue to understand how addiction works. Repeated substance use can cause many people to act impulsively. Managing expectations before, during and after an intervention will help your loved one move one step closer to addiction treatment.
During the intervention, try to avoid the following:
Harassing your loved one about their addiction
Confronting your loved one while they are under the influence of drugs or alcohol
Carrying out the intervention without proper planning and rehearsal
Call Landmark Recovery. Get Help Today.
If you need help understanding or organizing an intervention, don't hesitate to find more information. At Landmark Recovery, we provide drug and alcohol treatment centers that help people struggling with addiction take their first steps towards achieving and maintaining sobriety. We offer different levels of care, including residential treatment, counseling sessions, detox and intensive outpatient. Review our list of treatment centers to find a location near you.
If you have more questions about an intervention for a loved one or treatment options, call 888-448-0302 today to talk to a member of our admission team.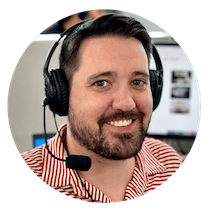 Choose Recovery Over Addiction
We're here 24/7 to help you get the care you need to live life on your terms, without drugs or alcohol. Talk to our recovery specialists today and learn about our integrated treatment programs.