One of the most common problems following residential treatment for any type of addiction is what to do next, and that's where IOP, or intensive outpatient program, fills the void.
Most patients seek out a form of residential or inpatient treatment as their first step to recovery. Inpatient rehabilitation occurs in a designated facility and usually lasts 30 to 45 days. After completing inpatient recovery, patients transition to IOP where they engage in individual and group therapy along with a range of support meetings.
While undeniably effective, relapse is still a risk. In fact, the rate of relapse for addiction is similar to that of other chronic diseases. This is where an IOP can be helpful.
Attending this type of program can mean the difference between successful recovery and relapse. IOP is a valuable cog of the continuum of care.
What Is IOP and Who Are These Programs For?
The intensive outpatient program is often recommended for two core purposes:
Patients with an addiction mild enough that medically supervised detox is not required
Patients who want to continue their recovery journey after successfully detoxing in a residential setting and completing inpatient treatment
IOP is suitable for anyone suffering from alcohol dependence or drug addiction, but is recommended after a residential program.
According to SAMHSA (Substance Abuse and Mental Health Services Administration), around eight million Americans suffer from co-occurring disorders. IOP is able to provide simultaneous treatment for both addiction and mental health issues.
While not residential in nature, a decent intensive outpatient program will provide crisis services and there's often a 24-hour hotline available.
With family members involved in these programs and encouraged to provide a supportive home environment, patients are able to reap many of the advantages of an inpatient program without the restrictions of remaining at a facility overnight.
Goals Of These Programs
Although an inpatient program can often be the safest and most effective approach for withdrawal and detox from severe addiction, leaving the cocooned environment of a treatment center without proper follow-up in place is risky.
An outpatient program allows those addicted to drugs or alcohol to start rebuilding a solid foundation for continued recovery in a familiar environment but with all necessary support in place.
The full list of goals for intensive outpatient programs according to SAMHSA can be found here.
Some of these include:
Continuing to abstain from drinking alcohol or using drugs
Implementing behavioral changes
Enhancing problem-solving skills
Ensuring that a dependable support network is in place
Dealing with housing, employment, and probation issues as appropriate
Attending 12-step groups or other programs like SMART Recovery
How Long Does IOP Usually Last?
NIDA (the National Institute on Drug Abuse) recommends outpatient programs should last about 90 days. However, some programs are done on a session-based schedule. For example, at Landmark Recovery, the IOP program lasts for 30 sessions, with about three sessions taking place each week.
This can be extended significantly in the case of methadone maintenance where 12 months is normally considered the minimum for treatment.
Typical Schedule of IOP
A pre-admission assessment can help to personalize treatment so there's no catch-all schedule. It is expected, however, that all patients conform to the schedule in place.
Addiction treatment normally calls for anywhere from 6 to 30 hours a week.
Since the nature of IOP is designed to allow flexibility for those in recovery to start normalizing their situation, the hours and timing of sessions vary depending on patient needs and schedules.
Normally, blocks of treatment last from 3 to 4 hours on 4 or 5 days of the week. Individual sessions tend to be 90 minutes and these are sometimes arranged consecutively.
Most programs meet on weekdays with both daytime and evening sessions available to suit the schedules of patients.
As a rule, group work is comprised of patients at roughly the same stage in their treatment.
Core Components of IOP
As mentioned, IOP can be a first line form of treatment, a step down from a residential program or a step up from a more loosely structured outpatient program.
Regardless of where the patient enters IOP on the continuum of care, there's a range of common core services offered in line with the SAMHSA Treatment Improvement Protocols.
Close monitoring of alcohol use and/or drug use
Group counseling sessions
Individual counseling sessions
Medical treatment
Mental health treatment
Behavioral therapy
Training in various core life skills
Support group meetings
Exposure to educational opportunities
Case management
Pharmacological tools
24-hour crisis management
Many other pastoral and vocational elements can be offered. From fitness and nutritional programs to childcare and family programs, there are many ways IOP helps patients to systematically rebuild and normalize a life that might have spiraled out of control.
Counseling sessions, group sessions, and individual therapy are also used extensively to help patients learn new life skills and improve their communication methods. One of the benefits of IOP is that patients can take the lessons that they learn from their counseling sessions and put them into action immediately as they live life.
What Type of Therapies Are Used?
Since research has not conclusively shown one type of therapy to be more effective than any other, many theoretical approaches are used for intensive outpatient program therapy.
Here are some of the most common styles of therapy used in IOP:
CBT (Cognitive Behavioral Therapy): CBT is predicated on the idea that all thoughts and behaviors are learned, including such self-destructive behaviors as drinking to excess or abusing drugs. Patients learn to identify what triggers these negative behaviors. They also develop new skills to better cope with them.
12-Step Programs: Many IOP's teach the bedrock principles of 12-step programs and help patients to start working these steps and also encourage them to attend local 12-step meetings outside the intensive outpatient facility. If an IOP offers this treatment model, many groups like AA and NA will also hold meetings on-site to make attendance easier.
Motivational Interviewing: If a patient has previously been reluctant to engage in treatment, a therapist can help them work through that resistance. This approach relies on patients taking responsibility for their own actions and making an inventory of the ways in which abusing alcohol or drugs has harmed their life. This can help the journey toward developing healthier and more productive behaviors.
Matrix Model: The three approaches above are all included in the matrix model. This approach is most effective when the patient is addicted to stimulants like cocaine. When a strong, patient-therapist relationship is formed, it is more effective. The focus of this model is time management, relapse prevention, and participation in community support groups to help ensure lasting sobriety.
Therapeutic Community: With this form of therapy, the community at large is viewed as a therapeutic agent. The underlying assumption is that the road to recovery is developmental. Mindfulness is encouraged along with absolute honesty in all situations. The underpinning ethos of this approach is that the only certainty is change.
Many other types of therapy can be used with or without these styles of counseling.
Do These Programs Conduct Drug Tests?
The majority of intensive outpatient programs conduct drug tests daily, weekly or entirely at random to ensure the consistency of the program and the patients participating.
A positive test is often an indication that a patient needs to be stepped up the continuum of care to an enhanced level of treatment.
How Does IOP Differ From Residential Treatment?
The obvious difference between inpatient programs and intensive outpatient programs is the living situation. Inpatient means living in a facility and outpatient means living independently, but attending sessions daily.
While residential programs cost much more than IOP, they are also much more intensive and offer many more services than IOP. They also call for a far greater time commitment and demand time spent away from family. That said, if the patient doesn't have a home that provides a supportive and amenable base, this can render intensive outpatient programs sub-optimal.
It's commonplace for someone successfully completing a residential program to step down to an IOP to continue their recovery.
Primary Benefit of Residential Treatment
Around-the-clock care in a highly structured environment with a distance from the normal triggers for addictive behavior
Primary Benefit of Intensive Outpatient Programs
The ability to live at home – assuming the environment is suitable – allows for more streamlined integration back into the community
Are Family Members Allowed to Attend an IOP?
Family members play a crucial role in an IOP. These programs are most effective when there's a solid system of support in place at home and an atmosphere conducive to recovery.
Family education programs help to provide family members with the knowledge, information, and skills they need to help maximize the chance of their loved one recovering without relapse. Family members will receive the support they need to get through such a tough time.
Does IOP Actually Work?
A 2014 study published by the American Psychological Association gave a meta-analysis of multiple studies into the effectiveness of intensive outpatient programs.
Most of these studies found that 50 to 70% of participants were still abstinent at an initial follow-up after completion of the program. To put this into perspective, roughly the same success rate follows from inpatient treatment.
The other primary benefits of IOP are the increased duration of the program and the ability of patients to reintegrate into family life and enjoy going home every day.
While it's tough to establish success rates, with the right degree of commitment, IOP following residential treatment can be successful for most types of addiction.
What's Next?
Upon completion of an intensive outpatient program, the patient will meet with their therapist to establish whether the patient has met all the goals of the program.
Assuming this is the case, the therapist normally recommends the patient steps down to a slightly less intensive stage of care. In some instances, this might be a continuation of IOP but with less frequent group sessions. On other occasions, the therapist might reduce care to weekly individual meetings. This can sometimes be achieved over the phone. There are other ways to continue treatment including attending 12-step groups in the community.
It's also possible the therapist will suggest combining several of these approaches. As with all aspects of an IOP, treatment is personalized to increase the chances of success. There's no silver bullet strategy that works best.
Following an intensive outpatient program, community resources like training, family therapy, and ongoing medical care are a vital component of sustained recovery.
Arguably the most critical part of completing IOP is the understanding that recovery and lifelong sobriety requires ongoing work. Rather than being cured, a patient who successfully completes this form of treatment is one stage further along in their journey to continued abstinence. Regular meetings with therapists and attendance at recovery groups can increase the chances of success. A supportive family can also make a dramatic difference.
Further Information
Call 888-448-0302 for more information on IOP.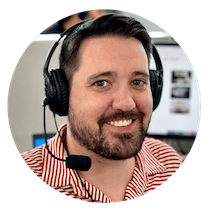 Choose Recovery Over Addiction
We're here 24/7 to help you get the care you need to live life on your terms, without drugs or alcohol. Talk to our recovery specialists today and learn about our integrated treatment programs.