Over 50% of Indiana adults support making marijuana (cannabis) legal for personal use. While marijuana advocates and public health officials await the future of marijuana in the 2023 state legislative session, one bill that's pro-decriminalization won't get a vote.
Recommended: Indiana Lawmakers File 2023 Marijuana Legalization Bills
Indiana Lawmakers Remain Divided on Decriminalized Marijuana
House Bill 1297, which would decriminalize (reduce criminal penalties for) possession of two ounces or less of marijuana, is no longer on the table for state lawmakers. Fox59 reported that according to State Representative Wendy McNamara, the Indiana House courts and criminal code chairwoman, the Indiana House would not vote on the bill this legislative session. 
The report came a few days after HB 1297 became the first marijuana decriminalization bill to get a hearing at the Indiana Statehouse. According to ProCon.org, Indiana is one of 13 states where marijuana isn't legal for recreational or medicinal use. Currently, Hoosiers are only allowed to buy, possess and use low-THC (tetrahydrocannabinol), hemp products with no more than 0.3% delta-9-THC.
Could Indiana lawmakers' attitudes toward marijuana be shifting?
Even though state lawmakers didn't vote on HB 1297, the bill's author, Rep. Heath VanNatter, said the hearing could help build momentum toward passing similar laws in the future.
"We can't do anything without at least talking about it, so now I've got feedback from the pro and the opposition, and we'll continue to work with them," VanNatter said in a report from WTHR. 
The bill was introduced in January of 2023 and co-authored by Reps. Jim Lucas, Ryan Hartfield and Becky Cash. VanNatter said he was opposed to any law supporting marijuana use when he was first elected. However, the fact that surrounding states like Kentucky and Ohio have some form of legalization has shifted his opinion.
"It's time that Indiana joins all of its neighboring states. Every state around us has some form of legalization — Ohio and Kentucky have medical and Illinois and Michigan have recreational," VanNatter said after the bill's hearing. 
Ohio legalized medical marijuana in 2016. In November of 2022, Kentucky Governor Andy Beshear signed an executive order to allow Kentuckians with certain medical conditions to possess and use medical cannabis.
Recommended: Is Marijuana Addictive?
Are there any other marijuana bills up for debate in Indiana?
While HB 1297 won't get a vote in the current legislative session, it's not the only marijuana-related bill. Here are four other marijuana-related bills up for debate among Indiana lawmakers:
Marijuana remains illegal under federal law
Despite growing nationwide support, marijuana remains illegal under federal law. The drug is classified as a Schedule I substance under the Controlled Substances Act (CSA), meaning it has a high potential for misuse and addiction. The Centers for Disease Control and Prevention (CDC) has found that "marijuana can impair coordination, distort perception and lead to memory loss and difficulty in problem-solving." 
Attitudes are shifting, but it's important to recognize when drugs become a way to cope with negative emotions and escape daily responsibilities. If you or someone you know struggles with drugs or alcohol, don't live in fear of judgment or shame. Help and support are one phone call away.
Call 888-448-0302 today for more information. You can also visit an addiction treatment center in the following Indiana communities: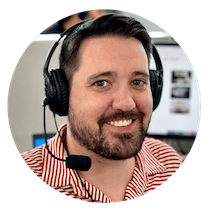 Choose Recovery Over Addiction
We're here 24/7 to help you get the care you need to live life on your terms, without drugs or alcohol. Talk to our recovery specialists today and learn about our integrated treatment programs.