The Indiana opioid epidemic has led to the death of thousands of Hoosiers. While the federal government tries to get a handle on the situation, the state government has made its own initiatives to try and curb the crisis.
Indiana is one state that is on the front-lines of the current opioid epidemic in the country that has claimed the lives of tens of thousands of Americans each year. The most recent data from the Indiana State Department of Health (ISDH) shows that Indiana had the third-highest drug overdose rate increase in the nation behind only New Jersey and Nebraska. In 2017, over 1,800 Hoosiers died as a result of drug overdoses, averaging about five a day.
Moreover, Indiana has consistently placed in the top half of U.S. states for the highest drug overdose death rate since 2013 and generally has a higher overdose death rate than the United States average.
Three Waves Of The Indiana Opioid Epidemic
Poisoning is one of the leading causes of injury deaths in Indiana, and, according to a 2015 report, drugs caused 9 out of 10 poisoning deaths. Drug overdose deaths have increased five-fold since 1999 and surpassed traffic-related deaths in 2008.
But how did we get here?
The ISDH points to three key moments that have contributed to the opioid epidemic that we are seeing in the state.
Wave One
The first wave of the opioid epidemic began in 2002 when there was a rise in opioid prescriptions and in prescription opioid overdose deaths. The rise of prescription pills in Indiana paralleled the rise across the country.
While prescription drugs do not necessarily equate to problems, many times these drugs were misused or abused which lead to many citizens in Indiana dealing with the consequences of not following prescriptions guidelines such as addiction and overdoses.
Wave Two
The second wave of the opioid crisis in Indiana was driven by an increase in heroin overdose deaths. This second stage began in the late 2000's when some individuals could no longer obtain legal medications for their habits and instead chose to seek out heroin, a cheaper alternative to their prescriptions that they had become accustomed to.
While heroin drug submission cases peaked in 2015 and have since dropped slightly, that does not mean that Indiana is in the clear. Since then, a new, more deadly drug has begun to take hold.
Wave Three
The third and most dramatic wave of the opioid epidemic began in 2014 and is characterized by a intense rise in synthetic opioid overdose deaths. This third was likely driven by illicitly manufactured fentanyl and fentanyl derivatives, both of which are cheaper and more potent than heroin. An increase in drug case submissions for fentanyl was seen by the Indiana State Police during this third wave.
This third wave continues to rage on and evolve.
The fentanyl market is beginning to change in Indiana, and around the country. More recently, fentanyl and its analogs have begun to be found in combination with heroin, cocaine, and counterfeit pills. Unfortunately, this leads to many more overdose deaths as many users are unaware of the drugs that they are ingesting.
"The influx of [illegally manufactured fentanyl] into non-opioid substances places all substance users at risk of overdose death," the ISDH report said.
The Silver Lining
While all current concrete data from Indiana has only shown that the drug epidemic in the state has gotten worse in recent years, provisional data from 2018 indicates that there may be potential decreases in the annual number of drug overdose deaths.
While nothing is confirmed as of yet and more analysis is needed, this could be a good sign.
However, even if there is a slight decrease in these statistics, "it would still remain imperative that overdose prevention efforts be continued to remain ahead of the epidemic and to ensure future annual increases do not occur.
Risk Factors In Indiana
While the opioid epidemic in the state has touched nearly everyone, it is a few specific populations and subgroups of people who have been more affected.
Gender
There are some surprisingly large differences in overdose rates between male and females in the state. In 2017, males made up 64 percent of all overdoses during the year and were at a higher risk of overdose than females. While the risk for women has been increasing over the years, both sexes have seen massive increases for opioid overdoses over the past few years.
Age
Data from the ISDH indicates that individuals aged 30 to 39 were the most at risk of opioid-involved overdoses and contributed to almost 30 percent of all those types of deaths.
Race
There are some racial disparities among overdose deaths in the United States. While the white population makes up a majority of the overdose deaths in 2017, the black population made up only 11 percent but had the highest race-specific overdose death rate. Moreover, increases for all races were seen, however, the black population saw the most dramatic rise.
"These data suggest substance use disorder is wide-reaching and barriers to prevention measures and treatment access should be understood in a cultural context."
Overall, the opioid epidemic in the state of Indiana, and around the country, has likely affected everyone in some way or another. While some people may be more at-risk, it is important to understand that this is a public health crisis that does not discriminate and can affect anyone.
Prevention And Treatment
While the opioid epidemic in the state poses a big threat to many citizens and loved ones, there have been measures that the state has taken in an attempt to alleviate the problem and put a dent in the issue. The have done this through legislative efforts and the help of community and state government organizations.
Next Level Recovery Indiana
Next Level Recovery in Indiana is a resource that the Indiana Commission to Combat Drug Abuse put together for citizens to learn more about the opioid crisis that is plaguing the nation and impacting their neighborhoods.
The organization's mission is as follows:
"With an initial focus on opioids, we will develop and implement a data-driven system focused on substance abuse prevention, early intervention, treatment, recovery, and enforcement that substantially reduces the prevalence of substance use disorder in Indiana and help those with SUD achieve recovery and become or return to being productive, contributing members of their communities."
Essentially, the organization is in place to help reduce the incidence of a substance use disorder, improve treatment, and enhance community-based collaborations aimed at treatment and prevention.
Next Level has a number of tools available to look into how prescription drugs are affecting the state. On its website, you can look at a naloxone administration heatmap and a county-based where you can identify statistics such as prescription numbers, opioid deaths, and more.
There are also resources available for citizens to track progress and Indiana initiatives that are being implemented in order to help and prevent substance use in the state. A few highlights from the progress report for 2018 included:
Governor Holcomb signing HEA 1359 into law. The bill increased the penalties for those who manufacture or distribute drugs that result in an overdose death by giving prosecutors and law enforcement the tools to charge dealers with more harsh penalties.
Adding five new opioid treatment centers across Indiana in 2018, and signing HEA 1007 into law which will authorize an additional nine treatment centers
A 58 percent reduction in the cause of death being listed as "Unknown Drug Death" on the death certificate due to a new law
Meanwhile, the progress report, which was published in April 2019, laid out a set of agenda points and goals that they will look to accomplish in 2019. Some of these goals moving forward include:
Increase support for substance abuse prevention programs
Expand treatment for pregnant women and women with dependent children
Add more recovery housing
Assist in the development of jail-based medication-assisted treatment
Along with these goals, the organization looks to change the way that drug use is perceived by others and smash the stigma that shrouds addiction.
"Stigma and discrimination are barriers to acknowledging the problem, seeking, and accessing treatment and ultimately — to recovery."
To overcome the stigma, NextLevel recommends changing some language that surrounds addiction. For example, use the phrase "person with substance use disorder" instead of "addict" or change the term "drug habit" to "disease".
21st Century Cures Act
The 21st Century Cures Act in Indiana provided the state with $10.9 million in funding to help combat the ongoing opioid crisis. The act did this by prioritizing five specific strategies: strengthening public health surveillance, advancing the practice of pain management, improve access to treatment and recovery services, increase distribution of overdose-reversing drugs like naloxone, and support new technologies and research related to drug addiction.
What Can You Do?
While there have been federal and statewide initiatives to counter the opioid epidemic that has killed tens of thousands of Americans over the years, there is still more that needs to be done. Luckily, there are things that you can do in your neighborhood, and even your own house, to try and prevent further opioid abuse.
One of the easiest things that you can do to avoid addiction to prescription pills is to follow prescribing guidelines closely and not misuse your prescriptions. This means:
Do not take more than the prescribed amount
Do not give your prescription to others
Do not take your prescription after the prescription period has passed
Moreover, if you have prescription pills it is important to be sure that they do not get in the wrong hands. To help with that, you can take part in drug take-back days. These will help to ensure that drugs that you don't need anymore don't get taken by a child or someone else who does not need them.
Along with these steps that can help prevent addiction, there are a number of things that you can do to encourage others to seek treatment if they need it. For example, by taking steps to erode the stigma of opioid addiction, more people will be encouraged to seek help and treatment if they need it.
However, for loved ones that may be blind to their own problems, you can always stage an intervention and encourage and even help them find a treatment facility.
When an individual displays signs of addiction, it is worth considering whether to propose an intervention or not. There are a number of steps that you should follow if you are looking to stage an intervention. Steps include:
Hire a certified interventionist
Form the intervention group
Learn and rehearse what you will say when the time comes
Decide on a time and place for the intervention
Be optimistic yet realistic about the outcomes
Remember, if your loved one is struggling with some sort of substance abuse issue, you don't want to scare them, you want to help them see the problems that are arising from their habits. By bringing to light these issues, it may encourage them to look into seeking treatment and getting sober.
Next Steps
The Indiana opioid epidemic across the state, and the nation in general, has led to many issues and overdose deaths. Fortunately, there have been initiatives started by the local and federal governments to address these issues. While it will take time for these laws and initiatives to make an impact, there are steps that you can take to help loved ones who are struggling now.
Landmark Recovery is an addiction treatment center dedicated to helping those suffering from the Indiana opioid epidemic and the national drug crisis. If you are interested in learning more about what Landmark has to offer, call 888-448-0302 to speak to our admissions team and find a proven path to addiction recovery. Visit one of our Indiana rehab facilities in the following communities: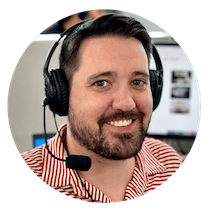 Choose Recovery Over Addiction
We're here 24/7 to help you get the care you need to live life on your terms, without drugs or alcohol. Talk to our recovery specialists today and learn about our integrated treatment programs.