Here are some statistics about drug abuse and addiction in Indiana. The data comes from a 2016 study at Purdue University, prepared for the Indiana Family and Social Services Administration (FSSA).
#1: Alcohol
Alcohol is the most commonly abused drug, not only in Indiana, but also across the United States. This prevalence is likely due to the legality and widespread availability of alcohol. Despite the minimum age requirements for buying alcohol, it is most often abused by Hoosiers between the ages of 18 and 25. In 2016, current alcohol use was reported by nearly 60 percent of youths aged 18 to 25, and 21 percent of youths aged 12 to 20.
Within that number, 5.9 percent of Indiana's drinkers were found to have an alcohol abuse disorder. The highest rate of addiction was found to be, once again, in the 18-25 age bracket. Between 2000 and 2015, 6,571 Indianans died from alcohol-related causes.
#2: Tobacco
The study found that after alcohol, tobacco was the most frequently used drug in Indiana. Like alcohol, tobacco is also legal for purchase by anyone over the age of 18. However, that does not always prevent underage individuals from accessing it.
The survey found that in Indiana, 30.8 percent of individuals aged 12 and up had used a tobacco product in the past month, compared to 24.6 percent in the entire United States. Once again, the highest percentage of use was found in the 18-25 age bracket. The tobacco use rate in the adult age range totaled 20.1 percent, ranking Indiana the 12th highest in the nation. 14.7 percent of Indiana residents over the age of 18 report smoking cigarettes every day.
The study estimates that approximately 11,100 Hoosiers die every year from causes attributed to smoking.
A Note on Correlated Addictions
The National Institute of Alcohol Abuse and Alcoholism states that alcohol and tobacco users are more likely to use them in conjunction. Addiction to these substances is frequently correlated. As their study states, "People who are dependent on alcohol are three times more likely than the general population to be smokers, and people who are dependent on tobacco are four times more likely than the general population to be dependent on alcohol."
Used together, alcohol and tobacco put users at risk for many dangerous diseases and substance-related complications and are among the top causes of preventable death in the United States.
#3: Marijuana
When it comes to illicit substances abused by Hoosiers, marijuana tops the list. 13.9 percent of residents over the age of 12 said they had used cannabis in the past year. Marijuana is most popularly used by youth aged 18-25, and among college students, at around 20 percent. Although marijuana is deemed a "soft" or "gateway" drug, it can still be habit-forming and addictive. Treatment centers in Indiana found that 20.8 percent of clients reported marijuana dependence during their admission.
Cocaine, heroin, methamphetamine, and prescription drugs also make the list, but while highly addictive and extremely dangerous, their use and abuse are far overshadowed by legal drugs. While alcohol and tobacco are permitted to purchase, they are no less harmful or addictive than street drugs.
If you or someone you love is suffering from substance abuse issues, Landmark Recovery can help. You don't have to take the journey to recovery alone. Reach out today; we're here for you, and we genuinely care.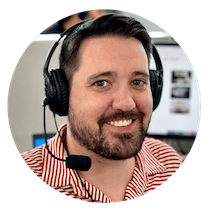 Choose Recovery Over Addiction
We're here 24/7 to help you get the care you need to live life on your terms, without drugs or alcohol. Talk to our recovery specialists today and learn about our integrated treatment programs.