Does Health Insurance Cover Treatment for a Drug or Alcohol Addiction?
Yes, most health insurance plans provide some coverage for drug or alcohol addiction treatment. In fact, private (or commercial) insurance companies are required by the Affordable Care Act (ACA) to provide coverage for the treatment of substance use disorder. The Mental Health Parity and Addiction Equity Act stipulates that all private health insurance plans cover addiction treatment at the same level they cover other medical issues. What type of treatment and how much your insurance company covers will depend on the plan you have. Your insurance company may ask you to choose from a list of approved or "in-network" addiction treatment providers to help keep the cost of rehab and detox low.
Insurance companies can't deny you addiction treatment coverage for any pre-existing conditions, including mental health disorders.
We work with most major insurance companies, including: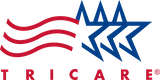 These are just some of the insurance providers we work with. For a complete list give us a call, or complete the verification form.