In this episode of Recovery Radio, host Zach Crouch and guests discuss the importance of interventions during Covid-19, a period of time where drug and alcohol abuse is at an all-time high. He is joined by Dr. Anton Bizzell, who has over 20 years of combined clinical, research, health services, policy, and management experiences. He has served as a medical officer for the SAMHSA Center for Substance Abuse Treatment and the National Institute on Alcohol Abuse and Alcoholism within the NIH. Zach and Dr. Bizzell discuss his experience working with state and local chambers on the opioid epidemic, and what advice he has for those struggling with drugs and alcohol. Following Dr. Bizzell, Zach speaks with Bruce Perkins, a certified substance abuse therapist, addiction counselor, intervention professional, marriage and family therapist, social worker, and an alcoholism and drug counselor. The two discuss the importance of scheduling an intervention when a family member seems to be out of control, how a family can go about planning an intervention during Covid-19, and how the pandemic has affected the ability to do interventions.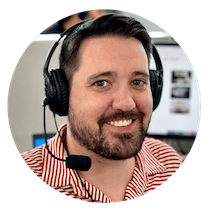 Choose Recovery Over Addiction
We're here 24/7 to help you get the care you need to live life on your terms, without drugs or alcohol. Talk to our recovery specialists today and learn about our integrated treatment programs.