The road to recovery is often rocky and treacherous. Sometimes, it starts with the addicted individual choosing to better their lives. Other times, it begins with involuntary commitment.
Seeking Support

It's not uncommon for individuals struggling with addiction to refuse help from others. Whether this is because they don't believe they have a problem, or because they simply aren't ready to seek sobriety, it is natural. If you are trying to support a loved one who is coping with addiction, you will likely run into resistance when discussing sobriety or rehabilitation.
Committing a loved one to rehab should never be the first choice. Encouraging them to seek treatment on their own should be attempted before pursuing involuntary commitment.
However, this isn't to say that involuntary commitment to a treatment facility can't benefit the addicted individual.
There are occasions when involuntary commitment is beneficial for an addicted person. Rehab may be the place where they realize that they do, indeed, need help. It might be the motivation they need to make a change, and the moment they finally embrace it. This is the best possible outcome of commitment, where the individual accepts the help provided to them and makes their own choice to pursue wellness.
The Criteria for Commitment
In most states, it is possible to commit someone to rehab involuntarily if they are under 18. Because the individual is still a minor, their parents can make that decision for them. However, as an adult, this becomes much more difficult. It can be done, but to commit someone to rehab against their will, they first have to meet a handful of criteria:
The person must have a known addiction to drugs or alcohol
The person must have threatened, attempted, or succeeded in inflicting harm on themselves or others
The person's addiction is so severe that they cannot take care of their own basic needs (providing food, clothing, and/or shelter), and there isn't another adult willing or able to do so for them
With those considerations in mind, it's still only possible to commit a non-consenting adult to rehab in 37 of the 50 United States. If you choose this course of action, there are a few options you should consider.
Involuntary Commitment: Your Options
Because the individual did not consent to treatment, a court order must be sought. This can be a challenging process, both practically and emotionally, and you should seek legal counsel before pursuing it.
The process involves filling out paperwork, submitting it to a judge for review, and allowing both parties—you and the addicted individual—to plead your individual cases at a hearing. If the order is approved, your loved one will enter legal custody and be transferred to a treatment facility.
Involuntary commitment is not an easy decision for anyone to make. But for those who suffer from substance abuse, seeking treatment, whether voluntary or not, can mean the difference between life and death.
If you or a loved one suffers from substance abuse and you don't know where to turn, we genuinely care and want to help. Reach out today to learn more.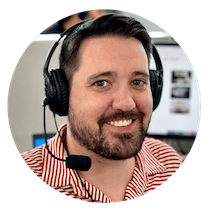 Choose Recovery Over Addiction
We're here 24/7 to help you get the care you need to live life on your terms, without drugs or alcohol. Talk to our recovery specialists today and learn about our integrated treatment programs.