The African-American community is notoriously resistant to discussions about mental health due to stigma. Only about a quarter of those identifying as Black seek mental health care, compared to 40% of White counterparts. This includes treatment for substance use disorder. In August 2022, the Journal of Substance Abuse Treatment published a groundbreaking study conducted by the University of Kentucky. It included adult African Americans sharing their experiences with addiction treatment. 
Addiction Treatment as a Mental Health Issue in the Black Community
Very little academic literature exists containing the voices of Black people on their own experiences in this area. Specifically, it's the anecdotal explanations of substance use disorder and even more so the experiences with treatment providers that's missing. The study's authors hope their publication contributes to stemming the tide for African-American adults' resistance to addiction treatment.  
The Substance Abuse and Mental Health Services Administration (SAMHSA) found in 2019 that a sizable chunk of the Black adult populace, though, struggled with illicit drug or alcohol abuse. About four in nine African-American adults were found to struggle with illicit drugs. Another two-thirds were found to struggle with alcohol abuse and one in nine with both. In total, these figures account for 7.6% of those aged 18 or older being diagnosed with substance use disorder. That's about 2.3 million Black adults – some 947,000 of whom were also diagnosed with some other form of mental illness.  
Fatal Overdoses among Black Kentuckians
The University of Kentucky study comes as the rate of fatal overdose for Black adults in the state doubled from 2016 to 2020. This was based on an analysis published in the Public Health Reports journal by a separate team, also from the University of Kentucky. It found that Black overdose mortality incidence increased almost 117% in those four years. 
The August study solicited the stories of 39 Black men and women who had all used opioids within the last six months. A total of 800 Black adults were interviewed for the study with empirical data included from all of them. Researchers found three main patterns regarding how each person viewed treatment. These patterns related to readiness for change, certain characteristics of treatment providers and what support system each person had. These things proved to be determinants of how treatment was viewed. 
Three Patterns Influencing Blacks' Predisposition against Addiction Treatment
Readiness for Change

. This aspect was contingent upon whether or not treatment was a decision the patient made on their own or out of coercion by the justice system or some other third party.  
Treatment Provider Characteristics

. These were more nuanced facets of identity among treatment providers like the predominant ethnicities and genders of a given center for example. Other characteristics included any substance use history on the part of the provider's personnel, how well they could build rapport, how confidential they could be and how motivated the patients were to seek help in the first place. 
Relational Support

. This was more about the family and friends whom patients had or didn't have in their respective corners. Their social circles impacted how encouraged they were to start the daunting journey to recovery. 
Key Takeaways From Study of Addiction Treatment for Black Community
The significance of the findings is largely attributable to how much they inform what it would take to culturally adapt treatment modalities to the Black community. Cultural and ethnic differences don't stop at the door to addiction treatment centers. Rather, they persist well into how patients respond to treatment because the treatment is inherently psychosocial. This is why the study itself was entitled, "Can we get a Black rehabilitation center? Factors impacting the treatment experiences of Black people who use opioids." 
Culture directly affects how effective any given tactic is in psychological intervention. Dr. Danelle Stevens-Watkins is a counseling psychology professor at UK's Department of Educational, School and Counseling Psychology. She says exploring this is vital to fitting preexisting treatment modalities to the underserved African-American population. She was a co-author for the study. Dr. Candice Hargons concurs and adds that their data already shows correlation between social constructs and therapy outcomes. She's an associate professor of counseling psychology and currently the interim chair of the same department. She was also the study's lead author. 
"The men and women in our study reported less success in their experiences with treatment when it was mandated, versus something they sought out because they wanted it for themselves," Dr. Hargons says.  
Black Reticence toward Court-mandated Addiction Treatment
The team hypothesizes that one reason why mandated treatment didn't translate to increased readiness for change among the cohort has to do with the complexities of the African-American community's relationship with the justice system. Even aside from the controversies of racial profiling and excessive use of force from law enforcement, the so-called War on Crime and subsequent War on Drugs of the Nixon and Reagan Administrations were admittedly designed to target and criminalize Blacks. 
Nixon-Administration Advisor John Erlichman retrospectively admitted in a now 28-year-old interview that those campaigns created mandatory minimum sentencing and other mechanisms specifically to incarcerate them.  
"The Nixon campaign in 1968, and the Nixon White House after that, had two enemies: the antiwar left and Black people. You understand what I'm saying?" Erlichman said. "We knew we couldn't make it illegal to be either against the war or Black, but by getting the public to associate the hippies with marijuana and Blacks with heroin, and then criminalizing both heavily, we could disrupt those communities." 
The criminalization – as opposed to treatment – of substance use disorder is rooted in racism. African Americans have long argued that this was the case even before Erlichman admitted it. For many among them, this colors the Justice Department – whether state or federal – as an entity that doesn't have their best interest in mind. As such, they neither trust nor embrace any of its corrective actions, even the actions that don't involve incarceration. That can make court-mandated therapy less effective because of Black patients' unwillingness to submit fully to the process. 
Submitting to the Process
The team also hypothesized that appraising Blacks' readiness for change was important for another reason. Their findings, they say, suggest it's psychologically key to mitigate Black adults' feelings of a lack of agency in the decision to get treatment. In other words, if Black adults felt a greater sense of control in the situation, they might have a greater desire to submit to the process. The study suggests this could be done by engineering a collaborative experience in which patients participate in defining their own needs. 
Cohort participants reportedly acknowledged the importance of personally investing in recovery, but some might've underestimated that importance, according to Dr. Brittany Miller-Roenigk, a Lyman T. Johnson Postdoctoral Fellow and co-author on the study. 
"Many of the people who talked to us for this study felt someone can simply 'will' themselves into recovery," Dr. Miller-Roenigk said. "Having a personal investment in the process is important, but you also must consider the biological aspects of recovery and the ways treatment helps to address those. It really takes both a readiness for change and a supportive therapeutic environment along the way." 
Relational Support
Friends and family play a vital role in securing the success of addiction treatment efforts for those struggling with substance use disorder regardless of color or culture. The support system can make or break a patient's will or ability to push through the irrefutably difficult marathon of recovery. Many in the cohort identified family members as being largely supportive. However, others identified family or friends as unsupportive due to their own personal substance use. 
Participants also addressed what researchers categorized as separate from either of those: "absent support." This was found to produce an unintendedly negative impact on patients. It presented in families and friend groups who spend a lot of time together without involving themselves in each other's personal affairs. It was usually a matter of social privacy, a social phenomenon the study's authors said was well documented already in other research related to Black Americans. As such, they concluded it would be beneficial to break down that barrier and integrate family and friends into treatment more routinely. 
Landmark Recovery uniquely focuses on manufacturing support systems for all its patients for the same reason. This is the purpose of its broad alumni network. If you or someone you know are struggling with substance use disorder, visit Landmark Recovery of Louisville or call 502.309.2675.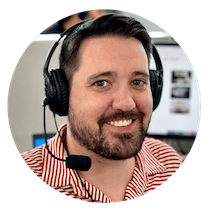 Choose Recovery Over Addiction
We're here 24/7 to help you get the care you need to live life on your terms, without drugs or alcohol. Talk to our recovery specialists today and learn about our integrated treatment programs.