Kit Harington, the actor who played Jon Snow in the award-winning and critically-acclaimed series "Game Of Thrones" announced that he has decided to spend personal time at a wellness retreat in order to deal with some issues that he is facing.
The news, first reported by Page Six, said that Harington has been at a luxury retreat Prive-Swiss for about a month. He arrived a few weeks before the show's finale aired on May 19.
Gage Skidmore from Peoria, AZ, United States of America, Kit Harington (9345018523) (cropped), CC BY-SA 2.0
A representative for Harington said that the end of the show hit Harington hard.
"He realized 'this is it — this is the end', it was something they had all worked so hard on for so many years. He had a moment of, what next?" a representative for Harington said.
"He's in the clinic predominantly for stress and exhaustion and also alcohol."
The rep for Harington said that Kit decided to use the break in his schedule as an opportunity to go on the wellness retreat to work through some personal issues.
This is not the first time that Harington has struggled with personal issues.
Harington's character in "Game of Thrones" didn't fully come into the limelight until the later seasons.
"My darkest period was when the show seemed to become so much about Jon," he told Variety. "I really didn't like the focus of the whole show coming onto Jon — even though it was invalidating my problem about being the weak link because things were about Jon."
As the show began to focus more and more on Jon Snow, it began to affect Harington personally, causing stress. It was around this time that Harington started therapy.
Sachyn, Kit harrington by sachyn mital, CC BY-SA 3.0
"I had a shaky time in my life around there — like I think a lot of people do in their 20s. That was a time when I started therapy, and started talking to people. I had felt very unsafe, and I wasn't talking to anyone."
This type of identity problem that he was dealing with and the level of fame that he had acquired so quickly changed Harington's outlook.
"It's like when you're at a party, and the party's getting better and better. Then you reach this point of the party where you're like, it's peaked. I don't know what I could find more from this. You realize, well, there isn't more. This is it. And the 'more' that you can find is actually in the work rather than the enjoyment surrounding it."
The show coming to an end caused Harington to have a break down he told Esquire.
"It was an onslaught of relief and grief about not being able to do this again."
"Game of Thrones" ended as one of the most successful shows in television history. The finale broke TV records, with 19.3 million viewers tuning in to find out who ended up on the iron throne.
Now What
Kit Harington is one of many people around the world who suffers from problems related to stress, exhaustion, and alcohol use. These are all mental health problems and, if not treated properly, can lead to a number of health issues. Luckily, there are many resources for people dealing with issues related to mental health and substance abuse. Landmark Recovery is one facility that is dedicated to helping as many people as possible. If you are interested in learning more about what Landmark can offer, please visit our website and reach out to our admissions staff today.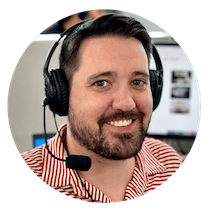 Choose Recovery Over Addiction
We're here 24/7 to help you get the care you need to live life on your terms, without drugs or alcohol. Talk to our recovery specialists today and learn about our integrated treatment programs.