Big-city resources enable Knoxville, Tenn. to offer round-the-clock collections at drug disposal locations. That's not the case for smaller towns. Strawberry Plains is one of those smaller towns, but it's situated in the Knoxville metropolitan area. As such, though it may not have a dedicated collection, it just hosted a medication collection event. It was part of a senior resource fair jointly organized by Knox County Sheriff's Office and the Metro Drug Coalition.
Drug Disposal Locations for Strawberry Plains?
Lyons Creek Baptist Church at 9235 Strawberry Plains Pike opened its doors for the event. It was open to anyone wanting to safely dispose of prescription drugs. The express aim of the event was to mitigate the amount of unused, unwanted and expired medications. All drop offs are anonymous so that no one knows who brought what — "no questions asked."
Disposing of your medications properly reduces the risk of substance misuse. It also reduces environmental harm caused by flushing or throwing medications away, according to the Metro Drug Coalition (MDC).
People were allowed to bring any household prescription or over-the-counter medications, including narcotics. The MDC and the Sheriff's Office received liquid medications, syringes, medical sharps (including EpiPens) and expired Narcan or Naloxone. Syringes and needles, among other items, were accepted on behalf of Choice Health Network. 
Choice Health Network is a harm reduction program headquartered in Knoxville. The organization also has offices in Chattanooga, Memphis and the Upper Cumberland area.
Substance Use Disorder Preys on Excess Prescriptions
According to a 2020 report by the National Center for Drug Abuse Statistics (NCDAS), well over 37 million Americans over the age of 11 had either used illegal substances or misused prescription medication. Nearly 60 million among the same massive
demographic used illegal drugs or misused prescription drugs within the past year. 
Campbell University's College of Pharmacy and Health Sciences, which is based in Buies Creek, N.C.,  operates an ongoing virtual health fair. They maintain that safe drug disposal is a key component of overdose prevention. The college's website explains the dos and don'ts of drug disposal, and emphasizes its statistical relevance to curtailing illicit substance use. A point emphasized by the virtual health fair is that prescription drugs account for a sizable share of preventable overdoses.
The writing of prescriptions disseminates controlled substances into the public. That feeds the ongoing opioid crisis, which comprises a sizable portion of the overdose rate that NCDAS states is increasing every year. 
Drug Overdoses Rise
Knox County set a record last year for drug overdoses at 457. Nevertheless, the Knox County District Attorney General's Office reported that 2022's first quarter exceeded the number of suspected overdose deaths of first-quarter 2021. January 2022 saw 24 fatal overdoses, February brought 36 and March presented 45. In total, that marked 106 deaths. In 2020, over 2,000 Tennesseans died of possible drug overdoses that involved fentanyl. 
Fentanyl has considerably increased the probability of fatal overdose for those struggling with substance use. As such, fentanyl has become a major focal point for law enforcement as well as harm reduction programs. It's more important now than ever to curb substance use in order to stave off drug overdoses. Landmark Recovery of Knoxville, the city's newest drug and alcohol addiction treatment center, offers one solution to this problem.
By offering affordable alcohol detox, drug detox, residential and outpatient treatment more people can find recovery from substance use, lowering their risk of overdose. The Drug Enforcement Agency promoted National Prescription Drug Take Back Day in April this year. Knoxville Police reported collecting almost 489 pounds of prescription medication and 28 pounds of controlled substances that day.
Time to Seek Help and Drug Disposal Locations
If you're unable to contribute for Drug Take Back Day, ideally it should be because you don't have any drugs to take to collections. In the event that you're within close proximity to prescription drugs no longer in use but you can't bring yourself to return them, you might be one of those struggling with substance use disorder. If that sounds like you, a friend or a family member, visit Landmark Recovery or call 888.448.0302 today.
Furthermore, if you do have medications to dispose, residents of Knox County are welcome to visit the Knoxville Police Station's Safety Building at 800 Howard Baker Jr. Ave., Knoxville, TN 37915. The location features a blind drop box in the lobby to dispose of any unwanted medications at any time on any day.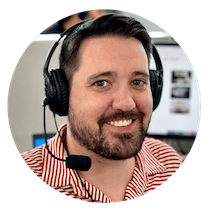 Choose Recovery Over Addiction
We're here 24/7 to help you get the care you need to live life on your terms, without drugs or alcohol. Talk to our recovery specialists today and learn about our integrated treatment programs.