The illicit drug trade, long a significant issue in the United States, wreaks havoc through widespread health problems, heightened crime rates, and impact on countless individuals and families. The 313 Initiative, launched in Knoxville, Tennessee, primarily aims to combat drug trafficking, particularly those individuals with Detroit connections. This initiative emerges in response to the worrying spike in suspected drug overdoses and the escalating prevalence of dangerous drugs like fentanyl in the region. The 313 Initiative has already demonstrated promise, making considerable progress in disrupting the drug trade, seizing illegal substances, and holding people accountable for their actions. This article outlines how the 313 Initiative offers a hopeful step in the fight against drug trafficking and its detrimental effects on local communities.
What is the 313 Initiative?
A law enforcement collaboration aimed at combating drug trafficking, particularly those individuals selling drugs with Detroit connections, the 313 Initiative launched in mid-December in East Tennessee in response to a rise in suspected drug overdoses. Several partner agencies participate in the project, including the Tennessee Bureau of Investigation, Tennessee Highway Patrol, Knoxville Police Department, Knox County Sheriff's Office, various Judicial Drug Task Forces, the Drug Enforcement Administration, the U.S. Attorney's Office for the Eastern District of Tennessee, and District Attorneys General from multiple Judicial Districts.
In its first few months, the 313 Initiative has reportedly resulted in the arrest of 93 people with Detroit ties, the seizure of 73 guns, and the confiscation of about $400,000 worth of methamphetamine and $1.3 million worth of fentanyl. The initiative seeks to target and dismantle organizations that import drugs into the community.
The 313 Initiative in Action
The recent arrest of a Detroit couple, Marty Maurice Vaughn and Sara Renee-Monique Horn, in Knoxville, Tennessee, offers a successful illustration of the 313 Initiative at work. In this case, the Tennessee Bureau of Investigation, the 5th Judicial District Task Force, and the Knox County Sheriff's Office collaborated to investigate the suspects accused of drug trafficking activities. The investigation began in March when authorities received information about a house on Jersey Avenue in Knoxville being used for drug-related activities.
High-Speed Chase Follows Drug Bust
Vaughn didn't stop his silver SUV when officers tried to pull him over, leading to a brief vehicular chase. He hit seven other vehicles during a high-speed chase and attempted to escape on foot after crashing. Officers noticed him discarding a package during his attempted escape and later discovered it contained over 18 grams of individually packaged fentanyl baggies.
Officers arrested Horn during a search of the Jersey Avenue residence, where they found over 100 grams of fentanyl, methamphetamine, ecstasy, firearms, and a large sum of money.
Authorities charged both Vaughn and Horn with multiple counts, including possession of schedule I and II drugs for resale, sale and delivery of schedule II drugs, possession of a firearm during the commission of a dangerous felony, maintaining a dwelling for drug use, and unlawful possession of drug paraphernalia.
These arrests underline the 313 Initiative's effectiveness in identifying and apprehending individuals involved in the drug trade, consequently reducing the influx of drugs into East Tennessee from Detroit. This case stands as testament to the initiative's success in achieving its goal of making communities safer by disrupting drug trafficking networks.
Fentanyl In Tennessee
Fentanyl, a synthetic opioid 80-100 times stronger than morphine, has greatly increased the rate of drug overdose deaths in Tennessee. For example, Nashville's Metro Public Health Department reported 173 suspected drug overdose deaths in Davison County in the first quarter of 2022, with fentanyl detected in 79% of overdose-related toxicology reports. This figure drove Nashville's 20% increase in drug overdose deaths.
Non-heroin opioids were involved in 61% of Nashville's overdose-related emergency room visits in 2022, indicating a continued shift away from heroin towards synthetic opioids and stimulants. Unfortunately, Tennessee now ranks fifth in the country for overdose deaths, with fentanyl significantly contributing to this statistic.
In response to the growing fentanyl threat, Tennessee updated its law in March 2022 to exclude fentanyl test strips from the definition of "drug paraphernalia." This law aims to prevent those in possession of these strips from facing prosecution for a drug-related offense, encouraging more individuals to test substances for fentanyl contamination, potentially saving lives.
Most of the fentanyl seized in the U.S. comes through legitimate ports of entry, hidden in vehicle tires, gas tanks, machinery, vegetables, and even coconuts, primarily manufactured in China and transported to Mexico before being smuggled across the border into the U.S.
These alarming statistics emphasize the importance and urgency of initiatives like the 313 Initiative, which seeks to intercept and disrupt the drug trade, particularly the distribution of dangerous opioids like fentanyl. The 313 Initiative's early success in arresting traffickers, seizing illicit drugs, and confiscating illegal firearms illustrates its vital role in combating the devastating impact of the opioid crisis in Tennessee.
Learn More
To learn more about how Landmark Recovery of Knoxville helps Tennesseans break free from addiction, call our admissions specialists at (865) 448-5174. We're available 24/7, ready to help you choose recovery over addiction.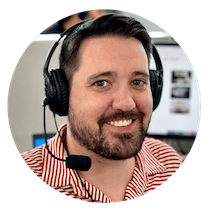 Choose Recovery Over Addiction
We're here 24/7 to help you get the care you need to live life on your terms, without drugs or alcohol. Talk to our recovery specialists today and learn about our integrated treatment programs.