Updated: May 24, 2023, at 4:06 p.m.
Kentucky's Best Addiction Treatment Center
For the second year in a row, Landmark Recovery of Louisville has been ranked the best drug and alcohol addiction treatment center in Kentucky. The honor came from Newsweek, which partnered with global market research firm Statista Inc. and surveyed more than 4,000 medical professionals to rank the top 330 facilities in 25 states with the highest number of addiction treatment centers.
"I am proud to see that Landmark Recovery of Louisville, our first facility, has again been ranked as one of the best addiction treatment centers in the country and the No. 1 in Kentucky," said Matt Boyle, co-founder, and CEO of Landmark Recovery. "This ranking is a testament to Landmark's commitment to providing high-quality and affordable addiction treatment options. It's also a reflection of our caring staff and the evidence-based programs we've created to help people live beyond addiction."
Landmark Recovery of Louisville, which opened in 2016, was the first of 14 drug and alcohol rehab facilities now operated by Landmark Recovery. The facility offers personalized treatment programs all under one roof, like:
If you or someone you know in the Louisville or Kentucky areas is seeking addiction treatment, call Landmark Recovery of Louisville's admissions team at 502-309-2675 for 24/7 support and guidance on your recovery journey. If you're a healthcare professional looking to support people in addiction recovery, share our blog with valuable resources and encourage them to seek professional help.
Helping people recover from drug and alcohol addiction in a safe, controlled and structured environment is a top priority, especially as the United States wrestles with an unprecedented number of drug overdose deaths. In June. Kentucky released its annual Drug Overdose Report, which revealed that 2,250 Kentucky residents died from drug overdoses in 2021, a 14.5% increase from 2020. The number of deaths was driven mostly by opioid abuse and the presence of fentanyl and its analogs, which were found in approximately 70% of all overdose deaths for the year.
Newsweek and Statista asked therapists, counselors, doctors and administrators who work in addiction treatment to rate the quality of care, service accommodations, amenities and follow-up care of treatment centers. Data provided by the Substance Abuse and Mental Health Services Administration (SAMHSA) and nine types of accreditation were also considered. Landmark Recovery of Louisville was awarded the No. 1 ranking in Kentucky, with an overall score of 89.84%.
Life Inside Landmark Recovery of Louisville
Landmark Recovery of Louisville includes 64 beds inside the 32,334-square-foot detox and residential treatment center. When patients aren't engaging in group activities and counseling sessions, they have access to an outdoor seating area and walking trails, as well as treadmills and exercise bikes inside the facility's workout room. A typical day at Landmark Recovery's treatment facilities includes structured activities, group meetings, meals and a few hours of personal time. During that time, patients are able to interact, sing karaoke, play board games or take advantage of their privacy by writing letters or reading.
Recovery is one Phone Call Away
If you or someone you know is struggling with drugs or alcohol, call 888-448-0302 to speak to a recovery specialist. Our confidential phone line is open 24/7. An admissions specialist will answer questions about treatment options and walk you through the admissions process. For those battling opioid use disorder, visit our Suboxone and MAT page, where we provide a proven path to recovery using drug detox and behavioral therapy.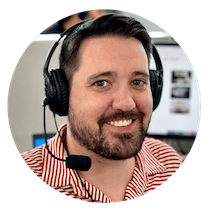 Choose Recovery Over Addiction
We're here 24/7 to help you get the care you need to live life on your terms, without drugs or alcohol. Talk to our recovery specialists today and learn about our integrated treatment programs.