Drugs are an infinite game of constant escalation. Las Vegas, NV is filled with reminders that the stakes get higher when you're using substances, especially with the rising rates of fentanyl positivity among the drug supply. Authorities in Las Vegas are finding more and more instances of drugs laced with dangerous and often deadly substances. You have to ask yourself, is the risk really worth the high? If your answer is yes, it may be time to explore drug rehab options offered at Landmark Recovery Las Vegas.
Recently, the Drug Enforcement Agency's Las Vegas Division carried out a large drug bust operation that seized 280 pounds of meth, 10 pounds of cocaine, 12 pounds of heroin, six pounds of counterfeit fentanyl, and $2,500 in cash. The supply was meant to be distributed over time, but thanks to law enforcement, they've removed a large amount of some of the most dangerous street substances we know of. The fentanyl alone could've killed hundreds, if not thousands of people.
According to the DEA, the meth was in a counterfeit pill form, much like what authorities are seeing with fentanyl in counterfeit opioid pills. If you've seen their recent campaigns, you might recognize the "one pill can kill" slogan around Las Vegas, which is exactly what this is referencing. Many folks assume that all laced drugs have trace amounts of fentanyl in them, but meth may be the contaminant in many cases, as seen in this Las Vegas drug bust.
Because of the lack of regulation in the manufacture of these drugs, the people making them don't apply any quality control principles, leading to wildly varying amounts of fentanyl and meth in their products. You wouldn't necessarily expect a drug dealer to be a chemist or pharmacologist.
Unfortunately we don't have a mass-produced Narcan-like drug that works on those overdosing from stimulants yet. With higher and higher rates of tampering with drug supply and additives or byproducts being cut into drugs, people need to be extremely careful and earn their recovery so they can be free. This is where Landmark Recovery of Las Vegas comes in.
At Landmark Recovery of Las Vegas, we're here to help you reclaim your life and become a person in recovery, successful recovery. Give us a call at 725-217-9910 to learn how we can help you today.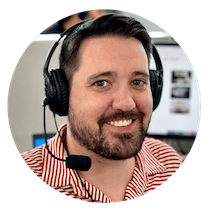 Choose Recovery Over Addiction
We're here 24/7 to help you get the care you need to live life on your terms, without drugs or alcohol. Talk to our recovery specialists today and learn about our integrated treatment programs.