Drug Busts Becoming Frequent in Las Vegas
Nearly every month, and often more frequently there's a large-scale drug bust in Las Vegas. Many of the people arrested are tied to international drug trafficking rings. Las Vegas finds itself at a convenient spot on the map, as it acts as host to one of the DEA's main district offices in the region. This doesn't stop the steady stream of drugs, including methamphetamine, fentanyl-laced pills, marijuana and cocaine from coming up to Sin City from Mexico.
Recent Las Vegas Crackdowns
In March 2022, the culmination of a months-long investigation by the Drug Enforcement Administration and Tulare County High Intensity Drug Trafficking Areas program resulted in the arrest of four men for drug and weapons trafficking. Those agencies tracked a major narcotic organization which brought a large amount of illegal synthetic drugs and firearms into Nevada and California. Their shipment included 63 pounds of methamphetamine and over 2,000 fentanyl pills.
In May 2022, multiple Nevada law enforcement agencies, including the Las Vegas Metropolitan Police Department seized over 2,100 pounds of narcotics, with an estimated value of $11.7 million. Last year, the FBI completed a six-year probe into an international money laundering and drug trafficking conspiracy centered in Las Vegas. The investigation netted several arrests and drug seizures.
The numbers are typical of drug busts in Las Vegas as the DEA and local law enforcement agencies continue cracking down on drug trafficking.
Las Vegas As Logistics Hub
The city lies relatively close to the US-Mexico border. It's about 325 miles from Las Vegas to Mexicali, Mexico, where most international drug trafficking in the U.S. occurs. Overland smuggling at the border remains the most common route drugs pass through to get into the US. Most of the drugs that aren't made in Las Vegas come from the border where it touches southern California and Arizona.
Many drugs come from Mexico, with a lot of the actual substances used to make those drugs coming from other countries, like China. There are several common drug smuggling methods: on a person, inside a person, inside a vehicle, through the mail, public transportation, and cargo ships. Some smugglers even employ divers to attach illegal drug cargo to the outside of cruise ships in and around the Gulf of Mexico and Caribbean Sea. How does drug trafficking work and where do our drugs come from if they're not from the US?
Drugs and Where They Come From
Heroin and Fentanyl
Heroin and fentanyl are trafficked primarily over the US-Mexico border via highways and interstates. Drivers of the vehicles carrying the illicit substances will hide them in tight, well-hidden spaces in and around the vehicle. Mexican-made counterfeit M30 pills are extremely popular and have been popular on the street for several years now.
When fentanyl can't be sourced from China, which has historically been the easiest place to get fentanyl form, cartels and manufacturers will source their supply from India. China has stated that they will crack down harder on illicit fentanyl manufacturers, and made moves to control all forms of fentanyl (as of May 2019), but the incessant flow of synthetic opioids and other novel psychoactive substances from Asia remains strong in the US.
Cocaine
The cocaine supply in the US mostly comes from the Andes Mountains in South America. Their fertile soils and highly temperate region allow for some of the best coca crops on the planet. Unfortunately, this practice of coca farming and harvesting is incredibly destructive to the environment when done the way the harvesters have done for many years now.
Europe and the US are the biggest users of South American cocaine, with blocks coming up through the US-Mexico border as it travels up from Central America or being flown or boated in through the Gulf Coast on go-fast vessels. The predominant route of cocaine transport to the US is through something that the DEA calls the Eastern Pacific Air Corridor, or EPAC, in the form of maritime shipments.
Methamphetamine
Most of the methamphetamine available in the US that's of a high grade comes from Mexico. In 2006, Mexico enacted the Combat Methamphetamine Epidemic Act and introduced legislation that led to precursor regulation. Despite precursor regulation, manufacturers continue to source precursors from other countries, such as China and India. No matter how hard governments crack down on the supplies used to make meth, clandestine chemists have found multiple ways to synthesize the drug to keep up with and even exceed demand.
From a domestic standpoint, meth labs are becoming increasingly less common. More and more of the meth seen in the US is now of a higher grade made in better-equipped foreign labs. US Customs and Border Protection agents have reported an exponentially larger rate of meth seizures at the border as time goes on.
Marijuana/Cannabis
Marijuana trafficking in an increasingly larger number of US states is becoming a less and less profitable kind of business, considering that many states have begun legalizing the drug. One source of foreign, high-quality marijuana is Canada, which legalized marijuana in 2019. Canadian-grown marijuana is smuggled into the US through various points of entry. The DEA highlighted the Mohawk Nation at Akwesasne, which lies between New York state and Canada. Mexican drug mules sometimes carry loads of marijuana up and over the US-Mexico border, where they get stored in pre-distribution warehousing and then shipped around the country.
Learn More
To learn more about how Landmark Recovery of Las Vegas can help those in our Vegas communities struggling with a substance use disorder, give us a call at 888-448-0302 today to speak with a dedicated admissions specialist. Our mission is to save a million lives in the next century, starting with those who desperately need it in Las Vegas.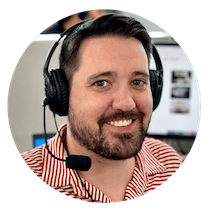 Choose Recovery Over Addiction
We're here 24/7 to help you get the care you need to live life on your terms, without drugs or alcohol. Talk to our recovery specialists today and learn about our integrated treatment programs.