Las Vegas High School Provides Recovery For Students
The students at one extraordinary high school in Las Vegas are on a mission. Mission High School is high school that provides recovery for students. Their M.O. is unique: they aim to serve Vegas' teens, providing a safe, secure, and sober environment to facilitate recovery while also giving them a high school education. While there are around 40 schools nationwide dedicated to educating young people with substance abuse issues, Mission is the only one in the Clark County District to do so.
There is Life Beyond Addiction
Of course, getting a diploma is a goal for Mission's students. Still, it's secondary to the school's primary objective: showing students that they have support, purpose, and life beyond addiction.
Substance abuse and addiction can very quickly derail a young person's education, and by extension, their future. But the staff at Mission know you can't put the horse before the cart. Education is important, but achieving academic success simply isn't feasible unless students can first get a handle on their mental health and sobriety.
The Only Publicly-Funded School in America
According to Time, around 85 percent of sober schools are public or floated by some public funding source. Mission, however, is the first of its kind in the United States as it is fully funded by public money.
Times' data also suggests that one in five 10th graders has used an illicit substance of some kind in the past 30 days. But for the students at Mission, experimentation with substances went far beyond sharing a joint on the weekends.
Providing Second Chances for At-Risk Kids 
Many of the kids attending Mission once struggled with addiction to cocaine, heroin, opioids, alcohol, meth, and more. Many experienced unstable home lives, divorce, and familial addiction; some felt hopeless, lonely, and depressed. Turning to drugs sometimes felt like the only option available.
Since opening its doors in 2017, Mission has become home to a handful of teens annually – usually around 40-50 each year. Here, the teens take good old-fashioned math, science, and English courses like every other student in the country. But what sets Mission apart from the others is its dedication to helping kids achieve and maintain sobriety.
Empathy in Action
Regular drug tests are as much a part of the syllabus as writing essays and calculating equations. Failing a single drug test won't result in immediate expulsion, as Mission tries to extend its students' second chances. But ultimately, the teens know the score: Mission is, in most cases, their last option—if they don't toe the line, they might lose this final opportunity.
Instead of shaming and admonishing students for a relapse, Mission aims to guide them, kindly but firmly, in the right direction. On top of their regular curriculum teachers, Mission's kids are also assisted by a cadre of specialists: a social worker, family counseling and mental health therapists, and drug and alcohol specialists. Many of the workers at Mission have been there, done that. Now, they are using their experiences to change the lives of Las Vegas' youths for the better and provide the opportunity for recovery for students.
Having a support network is critical for success in sobriety. For some, Mission may be the way forward. For others, Landmark Recovery can help. Let us take the first step towards sobriety with you. Call today to find out how.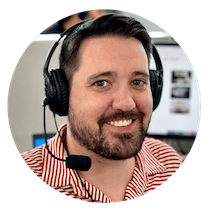 Choose Recovery Over Addiction
We're here 24/7 to help you get the care you need to live life on your terms, without drugs or alcohol. Talk to our recovery specialists today and learn about our integrated treatment programs.