Opioid Treatment Facility & Suboxone Clinic in Indianapolis
Landmark Recovery Suboxone Clinic in Indianapolis provides a proven path to overcome opioid addiction. Our outpatient rehab program combines medication assisted treatment and therapy to achieve lasting recovery from drug abuse.
Landmark Recovery's opioid treatment center in Indianapolis takes a new approach to drug rehab, offering doctor prescribed buprenorphine and naloxone, commonly packaged as Suboxone, or Sublocade, as well as administration of Vivitrol injections.  We require patients to attend counseling, as evidence shows recovery is more effective when medication assisted treatment and behavioral therapies are combined. Our opioid treatment program is clinically recognized as office-based opioid treatment or OBOT.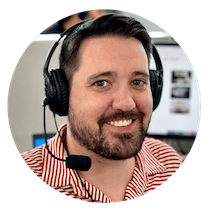 How Soon Can I Get Care?
We're here 24/7 to help you get the care you need to live the life you want. Talk to our recovery specialists today and start treatment immediately.
(317) 740-1284
Opioid Treatment Services in Indianapolis
In a traditional sense, Landmark Recovery provides outpatient rehab for adults who are addicted to opioids, including heroin. What's not traditional is our ability to customize treatment plans that fit your lifestyle. We don't require any pre-screening.
Your treatment starts with a clinical consultation, where a doctor will review your case and health history. We'll discuss your medical history and what opioids you're currently taking. Based on that initial visit we'll develop a rehab strategy to help you stop the use of dangerous opioids. Our goal isn't just to keep you from overdosing, it's to help you live the life you want. We'll prescribe medications to help reduce your craving for opioids, but also address the mental side of addiction. These medications could include Suboxone (a combination of buprenorphine and naloxone), Vivitrol or Sublocade.
Over 15,000 lives restored since 2016
Landmark's goal to save as many lives as possible is ambitious but driven by the belief that recovery is possible. If you're struggling with addiction, Landmark is here to help. Let us count you, one among many, as another life restored.
What Landmark Recovery Graduates Are Saying
My life has been forever changed by Landmark! I owe my new life to the knowledge I gained there. I completed the IOP program and started participating in the Alumni program. I have to say that the Alumni program is my favorite because it really goes the extra mile and shows you how to have fun while being sober. It's so great to have real friendships that I have made while on this life journey.
When I walked into Landmark, I knew it was unlike any place I had been in my past attempts. The structure, curriculum, the genuine empathy towards residents, and being guided by people with first hand knowledge and experience of the path we're on made the difference. Facing the world after can be overwhelming for some, but with the information, tools, confidence and support Landmark provided, the reality is less intimidating.
The compassion that I received upon entering Landmark Recovery was overwhelming. The education that I received in regards to my disease was more than I could have ever anticipated. I was able to meet like minded people that understood every aspect of what I was going through, including the staff. I would have never met any of these people who I now consider friends had it not been for Landmark.
Medication Assisted Treatment in Indianapolis
There are several medications the Food and Drug Administration has approved for the treatment of opioid use disorders. These medications are used to relieve the withdrawal symptoms and cravings that can lead to an overdose or relapse. The medications used in MAT programs have been proven to increase the rates of successful drug rehab.
Indianapolis Recovery Stories & News
Ready for recovery? We're here to help you take the next step.
(317) 740-1284