It seems that to pass the time in lockdown, residents of Kentucky are investing a lot more in alcohol.
Information from the office of the state budget director offers some intriguing insights. According to the state's April revenue data, wine consumption taxes shot up by 32 percent. Meanwhile, the revenue from the sale of distilled spirits rose by almost 20 percent. Interestingly, though, beer sales actually took a dip of nearly seven percent compared to last April. 
How the Pandemic Shifted Alcohol Consumption Trends
In March, Kentucky closed its bars and dine-in restaurants to the public, conforming to public health agencies' standards. But while these establishments suffered, liquor stores prospered. 
Manoj Uppal of Barret Liquors in Kentucky said one Monday in early March yielded three times the typical Monday profits. Meanwhile, John Johnson, proprietor of a Louisville Wine Rack, said the store's alcohol sales experienced a 100 percent increase the Thursday after lockdowns were announced in March.
Both Uppal and Johnson said shoppers were afraid of being "stuck at home" without booze. Johnson cited the "incoming snowstorm" mentality—the expectation of a supply shortage and the fear of going without, a phenomenon psychologists call anticipatory anxiety. 
But it appears that these fears were not unfounded. After all, the world puzzlingly and simultaneously  around late March and early April. But while the hoarding of toilet paper was more of a nuisance than anything else, the skyrocketing sales of alcohol—particularly wine and spirits—marked an alarming trend. 
The toilet paper buying frenzy was, no doubt, caused by a fear-driven herd mentality. The rush to purchase alcohol in bulk, however, could be a sign of something more sinister.
Changing Alcohol Laws Aimed at Helping Businesses Stay Afloat
To adapt to the new circumstances, Kentucky rushed out Senate Bill 150, part of emergency legislation allowing alcoholic beverages to be purchased for take-out.
In the early months of 2020, the US experienced massive growth in take-out orders, expanding from 11 percent to 110 percent by the end of March. In the weeks that followed, 15 percent of those take-out and delivery orders included alcohol. Before Senate Bill 150, ordering alcohol to-go would have been unthinkable and also illegal.
Fast-forward to August, Kentucky's governor, Andy Beshear, announced an alcohol curfew. Bars and restaurants would be obligated to curb their service by 10 pm, allowing patrons to trickle out by 11 pm. In addition, mandatory distancing would be enforced. Despite the warnings to stay home and not go out unless necessary, it seems that Kentuckians were—and still are—venturing forth in search of alcohol.
Now, approximately eight months after the initial lockdowns that caused Kentucky's alcohol sales to spike, it seems that the state's residents are still drinking to excess. It's no secret that the coronavirus pandemic has been hard on everyone, and abusing drugs and alcohol is just one way for many folks to cope.
Manoj Uppal, the owner of Barrett Liquor, perhaps summed it up best when he said, "I'm happy for the business, but what people are going through, it's not making me happy."
If you are struggling with alcohol use, connect with Landmark Recovery today. We're here to support you, and we genuinely care. It all starts with a call: reach out today, and let's talk about it.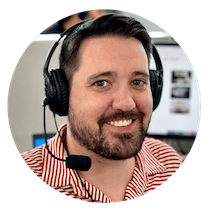 Choose Recovery Over Addiction
We're here 24/7 to help you get the care you need to live life on your terms, without drugs or alcohol. Talk to our recovery specialists today and learn about our integrated treatment programs.