New research suggests that young men who use marijuana could be putting their mental health at risk. While marijuana legalization becomes more popular in the United States, a recent study published online in Psychological Medicine found that men aged 16-49 with cannabis (marijuana) use disorder are over three times more likely to develop schizophrenia compared to women. The study also estimated that preventing cannabis use disorder might've avoided almost 30% of schizophrenia cases in young men aged 21-30, a shocking finding.
"Increases in the legalization of cannabis over the past few decades have made it one of the most frequently used psychoactive substances in the world, while also decreasing the public's perception of its harm," Dr. Carsten Hjorthøj, lead author of the study and associate professor at the Mental Health Services in the Capital Region of Denmark and at the University of Copenhagen, said in a news release. "This study adds to our growing understanding that cannabis use is not harmless, and that risks are not fixed at one point in time." 
In this blog, we'll explore the study's findings and examine the connection between substance abuse and mental health. We'll also discuss what can be done to prevent marijuana addiction and treat these conditions.
New Research Links Heavy Marijuana Use to Schizophrenia in Men
Danish and American researchers studied health records from 1972 to 2021 with over six million people in Denmark aged 16-49.
The research team discovered the following:
Young men aged 21-30 who heavily used marijuana were at a significantly higher risk of developing schizophrenia

The rate of preventable schizophrenia cases in this age group (ages 21-30) was as high as 30%

Preventing cannabis use disorder could've avoided around 15% of schizophrenia cases among men aged 16-49 in 2021, compared to 4% among women in the same age group.
What Is Cannabis Use Disorder?
Cannabis use disorder is a medical condition characterized by problematic marijuana use. According to the Centers for Disease Control (CDC), people with cannabis use disorder are "unable to stop using marijuana even though it's causing health and social problems in their lives."
What Is Schizophrenia?
Schizophrenia is a mental health illness, or chronic brain disorder, that can cause:
Delusions

Hallucinations

Disordered thinking

Abnormal behavior
While the disorder affects less than 1% of Americans, it usually develops in the late teenage years or early adulthood and can be a lifelong condition.
How Can We Prevent and Treat Cannabis Use Disorder and Schizophrenia?
Preventing cannabis use disorder and schizophrenia involves a combination of education and prevention efforts. Parents, educators and healthcare providers can educate young people about the potential risks of cannabis use and how to avoid problematic use.
 For people who already have cannabis use disorder, schizophrenia, or both, professional treatment is available. Treating dual diagnosis may include:
Medication

Inpatient or outpatient treatment  
Research shows that the following behavioral treatments can improve both conditions:
Contingency management

Motivational enhancement therapy
Find Immediate Help for Substance Abuse & Mental Health
The relationship between heavy marijuana use and mental health is complex, but the recent study on the link between cannabis use and schizophrenia highlights the potential risks associated with substance abuse. At Landmark Recovery, we understand the complexities of substance abuse and mental health. 
We provide evidence-based, integrated and personalized treatment to help people overcome co-occurring mental health and substance use disorders and achieve lasting recovery. If you or someone you know needs help, please call our admissions team at 888-448-0302. Our recovery specialists are available 24/7, and all calls are completely confidential.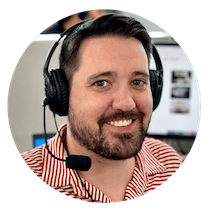 Choose Recovery Over Addiction
We're here 24/7 to help you get the care you need to live life on your terms, without drugs or alcohol. Talk to our recovery specialists today and learn about our integrated treatment programs.