Cody Moore v. State of Indiana: A Practical Insight Into Indiana's Marijuana Laws
Recently, the Indiana Court of Appeals made a crucial decision in the Cody Moore v. State of Indiana case. According to a report from The Indiana Lawyer, the court ruled that even the smell of marijuana can give police officers reason to suspect a crime. This is a big deal, showing us the serious legal problems that can come from marijuana use. 
If you need help dealing with substance use or addiction in Indiana, Landmark Recovery is here for you. Just give our admissions team a call at 317-449-8029. They're standing by 24/7/365, ready to chat on a confidential line.
In this blog post, we'll dive deeper into:
This is important information for everyone, whether you're struggling with drug use yourself or care about someone who is.
What Happened in Cody Moore's Case?
In August 2020, an Indianapolis police officer pulled Moore over due to an expired license plate that was also registered to another vehicle. The officer reported smelling a strong odor of marijuana, leading to a search that uncovered approximately 3.5 pounds of marijuana and over $11,500 in cash. Moore was charged with various crimes, including:
Moore's Argument and The Court's Response
Moore didn't agree with the police officer's decision to search his car based on the smell of marijuana. He argued it wasn't enough reason to suspect criminal activity. Moreover, he thought his Fourth Amendment rights, which protect people from unreasonable searches and seizures, were being violated.
The law has a rule called the "automobile exception," which says police officers can search a car if they think they might find evidence of a crime. Moore believed this rule was misapplied since the traffic stop was already complete when the officer decided to search his car.
However, the trial court saw things differently. It mentioned that even small things, like a traffic violation, can justify an officer stopping a car. And if during the stop, the officer smells something like marijuana, they're allowed to look into it further.
The Court of Appeals agreed with this. They highlighted the officer's ability to recognize the smell of marijuana, thanks to his training, as a valid reason for additional investigation. So, the court concluded that the smell of marijuana did suggest potential criminal activity, and thus, Moore's argument was dismissed.
Marijuana: Not as Harmless as You Think
Many people think marijuana is harmless, but it's not. Despite its growing acceptance, it remains illegal in Indiana and under federal law. The Controlled Substances Act (CSA) lists the psychoactive substance as a Schedule I drug, which means it has the potential for abuse and can lead to addiction.
Dr. Jason Kirby, our chief medical officer at Landmark Recovery, knows a lot about addiction. He's an addiction medicine specialist and also the current president of the Tennessee chapter of the American Society of Addiction Medicine (ASAM). 
"Marijuana is addictive," Dr. Kirby said, "People who use it to relax or handle stress can end up with a use disorder. It's habit-forming and can lead to dependency."
Related Story: Is Marijuana Addictive? Experts Weigh In
Legal Risks: The Hidden Consequences of Marijuana Use
The recent ruling in Cody Moore's case clearly shows that marijuana use can lead not only to health problems but also severe legal consequences. Breaking the law can result in criminal charges, court cases, and, potentially, imprisonment. This case is a stark reminder that substance use, especially regular marijuana use, can land you in serious trouble.
Related Story: Does Weed Make You Stupid?
Your One-Stop Recovery Solution in Indiana: Landmark Recovery
If you or someone you care about are wrestling with substance use, you're not alone. Help is one phone call away. Landmark Recovery offers a range of integrated addiction treatment services, all under one roof. 
We have a team of medical experts who can help guide you or someone you care about toward a healthier life. Our services include:
Especially good news for Indiana residents: we accept Medicaid patients at our Praxis by Landmark Recovery facilities:
To get started, all you have to do is call our admissions team at 317-449-8029. They're available 24/7/365, ready to answer questions on a confidential line. From Indianapolis to Fort Wayne, South Bend, and Carmel, Landmark Recovery is here to provide Indiana residents with the support they need to overcome addiction.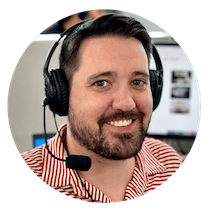 Choose Recovery Over Addiction
We're here 24/7 to help you get the care you need to live life on your terms, without drugs or alcohol. Talk to our recovery specialists today and learn about our integrated treatment programs.