Welcome back to another episode of the Landmark Recovery Podcast. We are kicking off the month of May with a new theme: What is Success? Today, I we're joined by Jonathan Hunt-Glassman. Jonathan has an inspiring story and attributes a lot of his success to the medication-assisted treatment (MAT) he received.
—
Jonathan is the founder and CEO of Oar Health, an addiction recovery platform that makes medication-assisted treatment for Alcohol Use Disorder accessible and approachable through telemedicine. Jonathan has over 15 years of healthcare leadership experience. Before founding Oar, he held strategy leadership roles at Humana, Optum and Bain & Company. Jonathan was also the founding product manager of MyOutcomes, a consumer feedback tool used across a wide variety of behavioral healthcare settings.
Jonathan's passion for helping everyone find the simplest path to recovery that works for them is rooted in personal experience. He struggled with an addiction to alcohol for most of his adult life before finding empathetic, expert care that included medication-assisted treatment.
—
To learn more about Landmark Recovery and our mission of saving one million lives in the next century, visit our website today.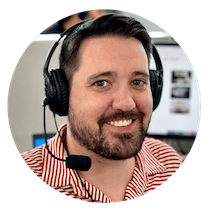 Choose Recovery Over Addiction
We're here 24/7 to help you get the care you need to live life on your terms, without drugs or alcohol. Talk to our recovery specialists today and learn about our integrated treatment programs.