Americana has arguably been swept by a so-called mindful drinking movement. Businesses in Michigan have noticed, and are tapping into the growing popularity of mindful drinking. The movement's mostly a rising sentiment to be socially protective of the right to not drink (or not keep drinking) in the face of peer pressure. However, it's also tempered by the novelty of mocktails and no-low alcohol. 
What is Mindful Drinking?
The movement is "mindful drinking." The new term its proponents often use is "sober curious." The latter, patterned after the concept of being bi-curious, describes those flirting with the idea of abstaining from alcohol but not committing to the idea. They're the ones who seem to be driving the mindful drinking movement, as suggested by a recent New York Times article.
It's a moderation trend whereby people are cutting back on alcohol consumption. In particular, though, mindful drinking in the U.S. distinguishes itself from ordinary abstinence in that it incorporates meditation as a means to establish the requisite self control. This has only gained momentum in Dry January as people commit to New Year's resolutions not to drink.
If you can admit that you probably could afford to cut back on alcohol consumption, mindful drinking's an excellent start. It'll also be a way to figure out whether or not you have a drinking problem. If you're not an alcoholic, it shouldn't be too difficult to track every alcoholic drink you take and tally it up. There should be no drinking done without being hyper-conscious of how much you're consuming.
Vendors Acknowledge Demand for No-Low Alcohol
Detroit-based Eastern Market Brewing Co. just put two zero-proof citrus mixes on the market. Schmoz Brewing Company, located in Grand Rapids, also has a nonalcoholic pale ale for sale. Another alcohol-free hop water, "Thirst Mutilator," entered circulation last year from Short's Brewing Company in Northern Michigan. 
Ellison Brewery & Spirits, a craft brewery based in East Lansing, now offers two nonalcoholic beers. One is a German-esque pilsner. The other is a tiramisu stout. Ellison Brewery still brews these beverages as it would any other, but then, they take a high-tech approach to extracting the alcohol from the beverage. This produces a beer with less than 0.5% alcohol. 
The whole point was "to make a nonalcoholic beer that you don't realize with every sip that it's nonalcoholic," per Mark Logusz, marketing manager at Ellison Brewery. All these companies seem to have roughly the same idea. They all agree it's fiscally worthwhile to create and offer no-low alcohol offerings to satisfy the craving for something that tastes like a beer but won't get you intoxicated.

"It's only getting bigger. It's exploding," Logusz said. 
What No-Low Alcohol Demand Says about Drinking Attitudes
Mocktails and other no-low alcohol options still comprise less than half a percent of the alcoholic beverage market. The no-low market segment, however, grew 7% internationally in 2022 and 20% within the U.S. That brought their international market value upwards of $11 billion, up from $8 billion in 2018. 
The rate of growth for this market segment is actually predicted to outpace the last four years, too. The latest International Wines and Spirits Record drinks market report projects that by 2026 no-low alcohol's market share will have increased by about a third (or 33%). Not only that, but no-alcohol beverages are actually outpacing the low-alcohol beverages, which contain 1.2% alcohol per volume or less. Alcohol-free drinks should contain 0.05% ABV or less. No-alcohol drinks are currently being consumed as such a rate that that IWSR predicts no-alcohol will account for at least 90% of the growth to come.
Total Alcoholic Beverage Sales in the United States from 2006 to 2021
A History of America's Alcohol Discourse
Michiganders are increasingly reaching for nonalcoholic drinks. These alternatives are usually consumed by people who either don't drink or have already had a drink or two and want to keep the party going, but don't want to become drunk. The new approach de-stigmatizes the decision to cut yourself off or to practice abstinence.
Drinking responsibly is all about being selective about when to drink and even more so about when to stop drinking. It's a concept that emphasizes knowing one's limits according to the Foundation for Advancing Alcohol Responsibility. They're a nonprofit supported by 11 U.S. distilleries and built around its notable National Advisory Board.
The phrase, "drink responsibly," became a broadly disseminated messaging campaign in the 1970s according to a 2017 PLoS One study. The American alcohol industry still utilizes it often. Harsh criticisms of that phrase's efficacy castigated it as having an opposite effect on adolescents until it was transformed into "please drink responsibly," one 2022 study recorded.
How We View Addiction
All this comes as the U.S. finds itself inveigled in war against drug overdose. The opioid crisis has forced America to have more open and honest conversations about what facets of culture are fueling the unyielding death toll. It's not just about fentanyl or methamphetamine. It's about how we view addiction.
"Research shows the language people use can contribute to stigma and discrimination against people with substance use disorders, including by healthcare professionals," according to the National Institute on Drug Abuse.
This has been a major focus in the behavioral health space. Reducing stigma is now widely recognized as a significant component to supporting those struggling with addiction. Harm reduction programs nationwide have also been very vocal as of late about how to accommodate those whom we've historically criminalized for substance abuse. We observed this in both blood red states and deep blue states alike.
Addiction Acceptance
These realities may have subtly yet significantly altered the way we view addiction in the U.S. It's becoming commonplace to not only drink responsibly but also to monitor social influences. People agree more openly that there should at least be ways to continue drinking with friends without getting drunk.
This means it's become just a little bit cooler and socially acceptable for you to acknowledge your drinking problem. Many others are finding it easier to admit at Landmark Recovery where they experience the four dimensions of purposeful recovery from alcoholism. Just talk to one of our addiction specialists at 888.448.0302 about residential treatment for drugs or alcohol.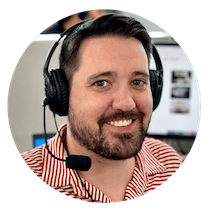 Choose Recovery Over Addiction
We're here 24/7 to help you get the care you need to live life on your terms, without drugs or alcohol. Talk to our recovery specialists today and learn about our integrated treatment programs.