When properly executed, movies have the potential to inspire anyone struggling with addiction.
We all love a film that resonates with us, a movie that seems to speak to us. The best films hold up a mirror to our own stories and reflect our struggles, emotions, and triumphs.
If you're struggling with addiction, watching the right movie at a tough time could mean the difference between relapse and sustained recovery.
Today, we'll give you a snapshot summary of five movies we feel most accurately portray addiction. Adverse childhood experiences, drug abuse, rehab, relapse, family trauma, and recovery are common threads sewn through each plot.
These movies can educate, horrify, and also inspire people struggling with addiction. They can help educate distraught parents, and warn those who take party drugs of the deadly path that lies ahead if experimentation turns into dependence and addiction.
5 Accurate Movie Portrayals of Addiction
We'll highlight the following movies for the way they show addiction as it really is:
Beautiful Boy: A Father's Journey Through His Son's Addiction
Trainspotting
A Star Is Born
Requiem For a Dream
28 Days
1) Beautiful Boy: A Father's Journey Through His Son's Addiction
Beautiful Boy is a candid and brutal portrayal of the real-life struggle of a father with a son addicted to crystal meth.
The movie is based on the memoirs of David and Nic Sheff. The director (Felix van Groeningen) deftly explores the despair the family experiences as Nic Sheff slides from a happy, sporty boy into a young adult gripped by meth.
David's son Nic started taking party drugs with his friends then moved onto methamphetamine.
The movie shows David trying to understand his son's problem: "It made me feel better, so I kept on doing it," and, "To fill this great black hole inside of me" are hard sentiments for a father to hear voiced by his son.
An underlying message that "relapse is part of recovery" will resonate with both addicted individuals and their loved ones. Nic has a series of relapses until he finally manages to stay clean for 8 years. The film contains a message of hope in spite of any setbacks.
The shame and guilt Nic so clearly feels will also reassure you that you're not the only one who feels that way.
Beautiful Boy also demonstrates the power of support groups. David's constant bargaining with Nic to return to college was futile. He had an epiphany when a peer in rehab suggested he 'Get back to college', though.
For anyone who feels the road to recovery looks too steep and challenging, too much of an uphill struggle, watching Beautiful Boy could be the ideal tonic.
2) Trainspotting
The seminal Trainspotting was directed by Danny Boyle and based on the Irvine Welsh novel of the same name.
Action centers around a cluster of heroin-using friends in Edinburgh, Scotland. Renton, the main protagonist, finally manages to extricate himself from the horrors of heroin addiction and destructive friendships but undergoes a torrid journey to get there.
We witness forced detox when Renton's parents help him to withdraw from heroin by containing him inside the home with nothing but the bare necessities on hand.
Violence and the lifestyle that comes with addiction to intravenous drugs is a constant. From close-ups of dirty needles to a foul bathroom that beggars imagination, Trainspotting gives you an inescapably fierce front-seat view of addiction that in no way glamorizes drug use.
Opting, in the end, to "Choose life", Renton shows you can still walk away from drug addiction even when things have reached an incredible low.
3) A Star Is Born
Starring Lady Gaga as a rising singer and Bradley Cooper as a hard-drinking musician, A Star Is Born deals with the twin problems of alcohol and prescription opioid abuse.
Cooper plays Jackson Maine, a famous country singer who drinks too much and gobbles prescription opioids. His humiliating behavior while under the influence ruins his lover's singing career and prompts him to enter rehab.
A Star Is Born accurately portrays relapse as an inevitable part of some recovery journeys. It also neatly depicts how negative thought processes can be lethal if you don't seek psychological support when you need it.
The story has a sad ending as Jackson commits suicide, but its core message to seek the help of peers when things get tough is overwhelmingly positive. You are left thinking, "Why didn't he just get help?" If you're struggling with your own demons, watching this movie could be a powerful wake-up call.
4) Requiem For a Dream
Requiem For a Dream, directed by Daren Aronofsky, is based on the Hubert Selby Jr. novel with addiction running through its core.
Jared Leto plays the role of Harry Goldfarb, a Coney Island drug addict and hustler. His sidekick, played by Marlon Wayans, aspires to deal drugs as a means of escape from street-level hustling.
Simultaneously, Harry's mother develops a serious addiction to speed pills she tries out in an attempt to lose weight. She is also hopelessly addicted to low-quality TV shows.
This movie is pretty bleak and there's no feel-good factor at all. If you're looking for a timely reminder of how addiction untreated can lead to devastating consequences and spiritual death, Requiem for a Dream deserves a place on any shortlist.
5) 28 Days
28 Days stars Sandra Bullock as a woman who faces jail time if she doesn't complete 28 days of court-ordered rehab for her alcohol and drug addiction.
The film starts with Bullock's character crashing a limousine at her sister's wedding.
She is initially resistant to treatment, commonplace with alcohol or substance use disorder. The concept of denial is thoroughly explored in this movie with Bullock's journey unfolding as she begins to accept that she does have a problem.
28 days is the typical number of days that someone spends in rehab. That said, 28 days is only the beginning of a long and sustained journey. Many people relapse several times before they achieve a state of stable, ongoing recovery.
This movie neatly illustrates how it's possible to bounce back from the destructive influence of drink and drugs and underscores the need to be rigorously honest when analyzing whether or not you need treatment.
What To Do Next
If you're concerned about any aspect of addiction, we'd urge you to get in touch with our friendly team of experts at Landmark Recovery. Call us today at 888-448-0302 and we'll help you get back on track.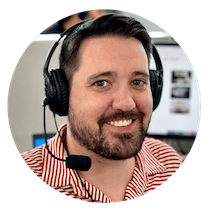 Choose Recovery Over Addiction
We're here 24/7 to help you get the care you need to live life on your terms, without drugs or alcohol. Talk to our recovery specialists today and learn about our integrated treatment programs.