Among the women nominated for best lead actress at the 2023 Academy Awards is Andrea Riseborough, who portrays a woman struggling with alcohol addiction in the independent movie "To Leslie." Directed by Michael Morris, "To Leslie" has received critical acclaim, but wasn't as widely distributed as most other pictures that picked up Oscar nominations this year. Leslie's story is one of redemption. We see how her life has spiraled out of control. How she's broken relationships with her son, other family members and friends. We watch as she starts on a path towards becoming, if not the person she wants to be, at least a better version of herself. 
"It's such a lonely place, psychologically, to play a character like Leslie," said Riseborough about the role. "Once you emerge from it, you feel very much like some sort of rebirth, or a huge catharsis. I was sort of sick with the emptiness of addiction and all its by-products."
"To Leslie" Chronicles Addiction Recovery
Although somewhat predictable, from the standpoint of a recovery journey and love story, the movie shows how one woman's addiction to alcohol impacts the lives of those around her. Screenwriter Ryan Binaco based the main character around his own mother.  
"The character of Leslie and Riseborough's performance in the role are greater than the film that surrounds them," wrote critic Matt Zoller Seitz, who gave the film three and a half stars out of five on RogerEbert.com. "Still, this is an impressive character portrait." 
"To Leslie" Plot Summary
We meet Leslie, a West Texas single mom roughly six years after she won a $190,000 lottery jackpot. She's squandered the money on drugs and alcohol and gets kicked out of a motel, then asks her now 20-year-old son, James, for help. James reluctantly agrees to let her crash at his place, as long as she doesn't drink. But Leslie, being Leslie, steals money from James' roommate and is caught hiding liquor bottles under her bed. James calls his grandmother, Leslie's mom and a friend for help. 
The rest of the film unfolds in typical turns. Leslie gets the tough love treatment from her mother, a helping hand from Sweeney, the manager of a motel, and begins to turn her life around. Leslie and Sweeney, played by Marc Maron, develop a bit more than a friendship. They bond over their mutual history of addiction. 
After a dramatic confrontation at a country fair, Leslie nearly has a relapse when she orders a beer at a bar, but decides not to drink it. She later puts her energy into renovating an ice cream shop. The movie ends when Leslie reunited with her best friend, Nancy, and James, leaving the audience with a sense that she's going to be alright.
Marc Maron's Addiction Recovery
The film also stars Marc Maron, as Sweeny. Maron has publicly shared his struggle with drug and alcohol addiction. He said he's been sober for 23 years. 
"Yes, I amazed and happy and grateful to be sober but it is something I just am now," Maron wrote on WTFPod.com "It's not a struggle or a fight or hard. It just is. When I tweeted I was 19 years sober a lot of people responded with things like 'what an accomplishment' or 'that's hard work' or 'how'd you do it?' These are all fair things to ask or say but the truth is if you stop drinking and do at least some of the work, eventually you won't think about drinking or doing drugs every second of the day or really at all for that matter. One of the core promises of the program is that the obsession will be lifted. It happens at different times for people but it happens. Jesus, if I still wanted to drink and use every day after 19 years that would suck. I don't. If I do, I do it on purpose to see what my brain does. It knows it can't. Deeply."
Reviews of "To Leslie"
The film as a whole has received generally favorable reviews. Considering it was made for around $1 million, the movie hasn't been marketed well. It premiered at South by Southwest in March, 2022 and had a limited release in October. It earned only $27,322 at the box office. 
The movie currently has a 7.1 out of 10 rating on IMDb, 95% approval on Rotten Tomatoes and 84% approval on Metacritic.
TheSoberCurator gave the film 3.5 out of 5 stars.
"Riseborough gives a powerful and raw performance as Leslie, capturing her vulnerability and resilience," wrote critic Alysse Bryson. "The film's portrayal of addiction and recovery is unflinching and honest, and it does not shy away from showing the impact of alcoholism on both the individual and those around them. 
"It's not exactly a new storyline when we look at past films depicting alcoholism and addiction. I wish the film would have gotten to her recovery earlier on in the movie, so we could have seen more of Leslie's life after putting the bottle down."
TheGuardian gave it 4 out of 5 stars
"The film is ultimately just a little contrived and its final scene is not entirely plausible, but the drama is always fiercely watchable due to an undoubtedly marvellous performance from Andrea Riseborough," wrote critic Peter Bradshaw. 
TheNYTimes called "To Leslie" a complex portrait of the ways that trauma and addiction haunt an alcoholic mother, and her family in the South.
The movie earned "critic's pick" from Variety's Owen Gleiberman who said, "For two hours we don't know where Leslie is going to land next any more than she does, and that lends the film a searing, unvarnished quality." 
Empire gave "To Leslie" 3 out of 5 stars.
Critic Iana Murry said, "As moving as it is, "To Leslie" feels somewhat derivative of an exhaustible list of tear-stricken addiction dramas that turn agony into a horrifying spectacle. Morris and screenwriter Ryan Binaco wring out all of Leslie's pain for easy empathy as she endures humiliation from her local haunt's patrons, as well as a vomitous cold turkey recovery."
How to Watch "To Leslie"
"To Leslie" is currently showing in many arthouse and small theaters across the country. It can be watched on several streaming services, including YouTube, Amazon Prime, Apple TV, Google Play and Vudu. The average rental price is $6.99.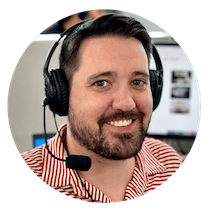 Choose Recovery Over Addiction
We're here 24/7 to help you get the care you need to live life on your terms, without drugs or alcohol. Talk to our recovery specialists today and learn about our integrated treatment programs.