It's tough to name a more frustratingly self-aware cynic than Matthew Healy, front man of the massively popular rock band The 1975. There have been many heroin binges, but as of the recording session for Being Funny In a Foreign Language's lead single "Part of the Band," Healy hasn't touched the drug in 1,400 days, and nine hours, and 16 minutes.
"The band wasn't into [heroin], they weren't attracted to that," Healy told Zane Lowe in his most recent interview for Apple Music about his past addiction. "For some reason, I was."
Who Is Matthew Healy and The 1975?
Healy was born to two TV actors in London, growing up in Newcastle, England, before moving to the outskirts of Manchester. In Manchester, formerly the beating heart of the "Second Summer of Love" in the 1990s, he met his now-bandmates in high school. The 1975 was formed in 2002, taking a while to gestate into the current cohesive unit for the better part of a decade.
Their debut album, The 1975, was released in the autumn of 2013 to great fanfare by the public. The band was set, and fame was now at their doorstep. Healy, on the other hand, was starting to run into drug problems as they relentlessly toured behind The 1975, released a follow-up album, and then toured behind that.
An Addiction Begins
Healy dealt with his heroin addiction on-and-off for four years, starting with smoking heroin in 2014 after shows to his drug-fueled outburst in 2018 that prompted his bandmates' intervention. Throughout the time he was hooked on heroin, Healy abused all sorts of drugs, including marijuana and prescription opioids. Healy told Billboard that the thing that triggered his habit the most was the sense of being alone. He would go for weeks at a time between uses of the drug, but still managed to keep it secret from his bandmates and his girlfriend.
"I was just walking a very, very thin line," Healy told Lowe in the Apple Music interview. "I think that I was lucky enough in my condition and in the way I am as a person to recognize that what needed to be done needed to be done. When I was doing heroin, I was really scared about people finding out about it not because the moral outcry, I didn't want to be a cliché."
Intervention and Rehab
The story behind Healy's intervention began with the band at dinner during the beginning of the recording sessions for their third album, A Brief Inquiry Into Online Relationships. While under the influence of benzodiazepine, Healy ranted about being in charge of making the music while they pled for him to stop smoking heroin. He told them no. The next morning Healy recalls waking up and apologizing to George, the band's drummer, while telling him he needed rehab. Once Healy got to rehab in Barbados in November of 2017, things changed for him, including his outlook on life.
"Often when you get to rehab you meet a selection of people who've lost everything," Healy told Lowe. "And losing everything elicited this desire to change their life. Now when I got to rehab, I realized I'd not lost anything. I'd nearly lost the respect of everybody I loved. But I hadn't. hadn't lost my career, hadn't lost my possessions, hadn't lost my money."
"If I had remained a junkie, I would have made me an actual cliché," Healy said to Vulture regarding his self-awareness at being a musician with an addiction. "And then all of my jokes in my songs about being a cliché wouldn't land."
Is It Living If It's Not With Heroin?
"It's Not Living (If It's Not With You)," one of the triumphant-sounding singles from A Brief Inquiry, is a song that indirectly chronicles Healy's feelings toward heroin during his addiction period. He takes on the perspective of someone else looking at others suffering through some of the same experiences he went through as someone who previously struggled with heroin.
"Distract my brain from the terrible news," Healy sings. "It's not living if it's not with you."
Reflecting on the hyperactivity of his mental state at the time, in the Billboard interview, Healy said, "I've got too many thoughts. That's why I was a good drug addict, because it used to stop me being like that."
Confessing his attitude towards his habit during the period he was actively dealing with addiction, he betrays his secrecy to sing that he's "been romanticizing heroin" on the song "Paris" from the 2016 album I like it when you sleep, for you are so beautiful yet so unaware of it. Healy still uses cannabis occasionally (this practice can be controversial in many recovery communities), but he's in full recovery otherwise. He's even volunteered to get tested for drugs in front of his bandmates to keep himself accountable to his bandmates.
Healy said that addiction, correctly, is something that he'll most likely struggle with the rest of his life. Most folks in recovery struggle with maintaining abstinent from their drug of choice just as much; this is one reason why going to a recovery center is a valuable choice in getting proper access to the right resources and making sure treatment is effective.
"I'm always gonna have an issue with substances," Healy said to Lowe, "but I do a lot of stuff that I would do in place of drugs and that I prefer—Jiu Jitsu, being in the gym…"
Healy Carries on Another Day
I had the privilege of seeing The 1975's At Their Very Best tour on their date here in Nashville, and they played a phenomenal, well-choreographed show. Healy shined on the stage, which was set up as a huge, open dollhouse-view of a mid-century bachelor pad. The band ripped through the entire new album and other songs from the band's 20-year history together that divulged topics that've been at the forefront of Healy's mind throughout his career—his former heroin addiction, the state of relationships in the age of the Internet, political musings, and more.
Seeing the performance in action exemplifies the power that successful recovery can have on individuals no matter what stage of recovery they're at. If recovery can help Healy get back to fronting the biggest rock band on the planet in a healthy way, then others struggling can be successful in their journey if they keep at it. An inspiring story, indeed, but a cautionary tale of how high the stakes can be while walking a "thin line," as Healy told Lowe.
Learn More
To learn more about what Landmark Recovery can do to help those affected by heroin use disorder and beyond, give our dedicated admissions specialists a call today at 888-448-0302. Landmark is ready to help anyone who reaches out and needs effective addiction treatment. We're on a mission to save a million lives in the next century. Don't wait to get the help you need.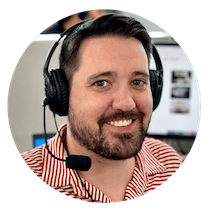 Choose Recovery Over Addiction
We're here 24/7 to help you get the care you need to live life on your terms, without drugs or alcohol. Talk to our recovery specialists today and learn about our integrated treatment programs.