Today the Centers for Disease Control and Prevention released data showing that drug overdoses killed more than 72,000 Americans in 2017, a record high. These startling statistics highlight the severity of the crisis in the United States, namely that deaths of despair, including overdoses and suicide, are continuing to rise at an alarming rate.
As the drug epidemic continues to wreak havoc on communities in the United States, we take a closer look at the figures to see whether healthcare providers, lawmakers, and community organizers are creating effective change. Here are some of the biggest ideas and takeaways that tell us about the scope of this epidemic from the report:
Overdoses Comprise One of The Worst Public Health Crises In U.S. History
More than 72,000 Americans died of an overdose in 2017, setting a new record for fatal overdoses and marking an increase of 9.5% in fatal overdoses from 2016. Overdose deaths have now surpassed deaths from HIV, car crashes, and gun violence at their peak years to constitute one of the worst public health crises in our nation's history. The rise is largely due to an increase in the highly potent, synthetic opioid fentanyl.
American Life Expectancy Has Dropped
The recent increase in drug overdose deaths has been so steep that the life expectancy of the entire country has continued to drop for the last three years, a pattern that hasn't been seen since WWII. The life expectancy at birth for the average American has dropped nearly 4 months, something that has not occurred in any other developed country in recent years, the impact of which could be devastating for our society and economy.
Fentanyl is Responsible For the Increase
Fentanyl, the highly potent and synthetic opioid, was responsible for a large portion of the increase in deaths. Deaths from this drug rose 45% in 2017, killing more than 28,000 Americans. This synthetic killer is often cut with other drugs to enhance the strength of the high, but many consumers are unaware of exactly how much fentanyl could be in their supply, leading to accidental overdoses. At Landmark Recovery, we've seen the surrounding Kentucky community devastated by the use of Fentanyl, with 763 Kentucky residents dying from the drug in 2017 alone, a 47% increase from 2016.
The Suicide Rate is Up
In a separate report from the CDC, researchers noted a 3.7% increase in the suicide rate, a continuing trend over the last several years in the United States. The most heavily afflicted areas were in rural America and among middle-aged men, although women saw the sharpest increase in rate. The suicide rate was 14 deaths per 100,000 people. That's the highest since 1975. Dr. William Dietz, disease prevention expert at George Washington, believes the correlation is more than just a coincidence, pointing out that financial problems, a widening income gap, and divisive politics could also be contributing to a climate of pessimism. "I really do believe that people are increasingly hopeless, and that that leads to drug use, it leads potentially to suicide,' he said.
The Western United States Is Less Affected
Trends in overdose deaths are much stronger in the eastern United States than in other areas. The Northeast, Midwest, and mid-Atlantic states all show the highest number of overdoses along with the highest number of fentanyl cases and DEA seizures. One cause may be that heroin sold west of the Mississippi tends to be processed into a form known as black tar, which is more difficult to mix with synthetics such as fentanyl.
The Top 10 States With Highest Overdose Rates
20 states in the U.S. showed a statistically significant increase above the national average of overdose death rates in 2017. The top 10 states with the highest fatal overdose rates were:
(deaths per 100,000 people)
| | |
| --- | --- |
| West Virginia | 57.8 |
| Ohio | 46.3 |
| District of Columbia | 44.4 |
| Pennsylvania | 44.3 |
| New Hampshire | 37 |
| Kentucky | 37 |
| Delaware | 37 |
| Maryland | 36.3 |
| Maine | 34.4 |
| Massachusetts | 31.8 |
2018 Shows Promises of Decreasing
Fortunately, it's not all bad news. While 2017 was a record high for number of overdoses, early CDC data from 2018 is showing that this number could be leveling off. We can thank greater awareness initiatives, more funding from the state and federal governments, increases in access to the life saving drug naloxone, and the expansion of treatment centers nationwide fighting to help individuals overcome addiction.
What Now?
The nation's rising overdose epidemic indicates that more Americans need access to quality behavioral healthcare providers than ever before. As lawmakers, business owners, and community leaders continue to develop ideas to fight against this crisis, Landmark Recovery will continue to expand and provide recovery services to help individuals overcome substance dependency and regain their lives.
You can read more about some of the most promising initiatives and laws that are making an impact by visiting the Landmark blog. Check out:
Deaths of Despair: America's Drugs, Alcohol, & Suicide Crisis
The Opioid Crisis Response Act of 2018
Killing Pain: Oklahoma Opioid Documentary Reviewed
At Landmark Recovery, we incorporate leading techniques and methods for giving the highest quality treatment available to our patients, all at an affordable rate. Our program is built on a foundation of love and support and our drug and alcohol recovery centers are fully equipped and staffed to help you or a loved one overcome addiction.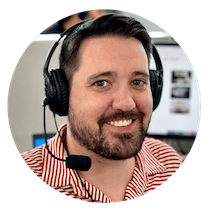 Choose Recovery Over Addiction
We're here 24/7 to help you get the care you need to live life on your terms, without drugs or alcohol. Talk to our recovery specialists today and learn about our integrated treatment programs.