Indiana healthcare advocates are celebrating a "huge win" for addiction treatment access in rural communities. The recent passage of the Mainstreaming Addiction Treatment (MAT) Act will allow more Hoosiers living with opioid addiction to access medication-assisted treatment, known as the "gold standard" for treatment. The bill, co-sponsored by Indiana Congressmen Trey Hollingsworth and Andre Carson, as well as Senator Mike Braun, was approved in December of 2022 as part of the end-of-year spending package.
"This is a huge step forward for our community," said Allison Grimes, an outreach specialist for the Bartholomew County Alliance for Substance Abuse Progress (ASAP) who, according to the Seymour Tribune, credits part of her personal recovery journey to opioid addiction medication. "In the early days of my own recovery journey, I had to spend three hours every day traveling to receive medication-assisted treatment," Grimes said. "In addition to the time and financial burdens it caused me, I was faced with the stigma and shame that comes with admitting I had a problem and needed help. I believe that the [MAT Act] will lower many barriers to treatment by making it easier for someone with substance use disorder to ask their care providers for help."
What does the MAT act do?
The MAT Act removes the federal requirement needed to prescribe opioid addiction treatment medications like buprenorphine. In the past, healthcare providers had to apply for an "X-Waiver" through the DEA to provide treatment medications. The waiver process, if approved, could take up to 45 days and further delay treatment for people living with addictions. The bill now opens the door for more community healthcare providers to prescribe medications more easily in non-clinical settings like offices. 
As of January 12, 2023, SAMHSA wrote that effective immediately, its organization would no longer be accepting NOIs (waiver applications) to prescribe opioid treatment medications.
Why the MAT Act matters for rural Indiana communities
The MAT Act will expand access to medications like buprenorphine in rural communities across Indiana. While medication-assisted treatment access, and opioid treatment in general, have improved, rural communities still face treatment disparities. According to a 2018 study published in the Journal of Rural Health, physicians with a DEA-X waiver for opioid treatment medication have increased across all geographic categories since 2012. However, nearly one-third (29.8%) of rural Americans compared to only 2.2% of urban Americans live in a county without a buprenorphine provider.
Under the MAT Act, Indiana doctors with a license to prescribe controlled substances can prescribe medications like buprenorphine to treat OUD without having to go through the X-waiver process.
"This is a huge win for Indiana, and it's a critical first step toward ending the overdose crisis," Hoosier Action Executive Director Kate Hess Pace said in a Seymour Tribune report. "Given the magnitude of the crisis, Hoosiers need more legislative leadership and action to reduce stigma and shame around drug use and more funding for harm reduction services and  treatment."
Find local opioid addiction treatment
If you or someone you know struggles with drug and alcohol addiction, Landmark Recovery would love to help you take the necessary steps toward recovery. Call 888-448-0302 to talk to a recovery specialist who can answer questions like "how is buprenorphine used in MAT?" If you'd rather talk in person, visit one of our addiction treatment centers in Indiana, including: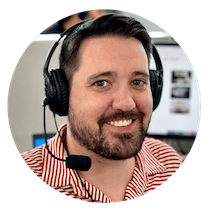 Choose Recovery Over Addiction
We're here 24/7 to help you get the care you need to live life on your terms, without drugs or alcohol. Talk to our recovery specialists today and learn about our integrated treatment programs.