Healthcare policy in Michigan has reached an interesting inflection point. The state's legislative session ends with several key issues in flux as we approach 2023. Michigan lawmakers anticipate several key determinants of what could mark a policy shift next session. We expected to see deliberation on legislation regarding the opioid epidemic and social healthcare factors. 
Pandemic Effects on Fight Against Opioids
Overdose deaths are still among the foremost causes of injury-related deaths nationwide. Most of those fatalities involve opioids specifically, Centers for Disease Control and Prevention (CDC) reports. An increasing proportion of these come from synthetic opioids (chiefly illegal fentanyl).  
Michigan was one of many states to lose momentum in the fight against opioid deaths when the pandemic forced a quarantine in 2020. In keeping with a national trend, opioid overdose mortality in Michigan declined somewhat significantly right before the pandemic. 
It dropped from 2,036 in 2018 to 1,768 in 2019. That drop measures more than 13%. In both 2020 and 2021, however, the state suddenly hit record peaks year-over-year. In 2020, opioid overdose deaths spiked up to 2,738, which represented an approximate 55% leap. As devastating as that was, 2021 furthered the trend with a total of 3,096 fatal opioid overdoses, which marked a 13% uptick from 2020. 
Policy Attempts to Decrease Overdose Deaths
The state legislature made policy inroads in 2022 to regain momentum in combating opioid overdoses. The fatal overdoses, mind you, aren't the only overdoses. The CDC reports that, for every overdose death, lots of other nonfatal overdoses also occur.  
The Michigan Senate Health Policy and Human Services Committee worked to address the upward overdose trend that interrupted the state's progress. Near session-end, they welcomed testimony on several bills having to do with curtailing opioid overdoses.  
Opioid Antagonist Proposals 
Sen. Curt VanderWall's Senate Bill 1170 aimed to amend the Administration of Opioid Antagonists Act to include provisions for any agency that acquired an opioid antagonist – or an employee of such an agency – to distribute that opioid antagonist to individuals directly or indirectly.  
S.B. 1171, another VanderWall policy, was a Public Health Code amendment making it permissible for prescribers to issue opioid antagonist prescriptions and for dispensaries and pharmacies to dispense them to authorized agencies under the Administration of Opioid Antagonists Act.  
Neither of VanderWall's proposals can pass without the other. Anthony Buffa, director of government affairs at the Oakland County sheriff's office, came out in support of the bill. The county sheriff's office attorneys have found that the office isn't presently permitted to dispense Narcan to the public. This comes after Narcan vending machines have already been established in Oakland County jails, making them vulnerable to lawsuits. 
"S.B. 1170 will allow [certain] employees to distribute opioid antagonists like naloxone to individuals as they can't do right now," VanderWall said during a Health Policy and Human Services Committee hearing in November. He said that, at present, they could only "possess and administer it. We want to be able to get naloxone to those that need it. The bill will also allow agencies to be able to receive donations of naloxone and not be required to purchase it." 
Opioid Settlement Allocations
These bills were introduced late in session and rank among many items of legislation that will likely be dealt with in the session to come. Q4 deliberations for the Health Policy and Human Services Committee indicates that, at some point, the same legislations may yet be considered to hit the floor in general session. 
Opioid settlement dollars have also recently been awarded to the state. These funds have yet to be allocated but will obviously be purposed with fighting the opioid crisis. Around the time of the committee hearing in which VanderWall introduced the particulars of his bill, the state signed onto the $3.1 billion opioid settlement with Walmart.  
Walmart stood accused of fueling the opioid crisis by not properly regulating how drug inventory was managed in its pharmacies. Michigan Attorney General Dana Nessel made the announcement via press release. 
"Since their introduction in the marketplace, opioids have had a devastating impact on our country and our state," Nessel explained in the release. "Walmart's lax dispensing of prescription opioids has resulted in thousands of Michigan families being touched by substance use disorder or the death of a loved one due to opioid use. This settlement will provide needed funds for intervention and treatment, as well as hold Walmart accountable for the lack of oversight at its pharmacies." 
Your Role as a Michigander
You may be one of the many Michiganders affected by all these concerns. Gov. Gretchen Whitmer has referred to the opioid epidemic as "the greatest health crisis of a lifetime." Her administration has even availed new resources for its Michigan Opioids Task Force as of Sept. 2022. 
All this targets a problem that may have already targeted you. If you or someone in your care struggles with opioid use disorder, go to Landmark Recovery of Western Michigan or call 269.443.0905.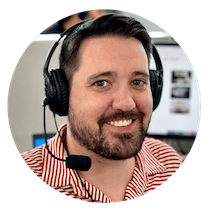 Choose Recovery Over Addiction
We're here 24/7 to help you get the care you need to live life on your terms, without drugs or alcohol. Talk to our recovery specialists today and learn about our integrated treatment programs.