In late June, the United Nations Office on Drugs and Crime (UNODC) issued a new World Drug Report. The report details the most up-to-date trends and observations in drug trafficking and use around the world. Here's a look at some of the report's key findings in the United States.
Cannabis legalization has increased the proportion of users that are using marijuana daily by a dramatic amount. This may also have an understated psychiatric effect on young users as the potency (THC percentage) and availability increases.

Cocaine manufacturing has hit an all-time high. Cocaine remains one of the most environmentally impactful drugs due to coca crop growth, leaf harvesting, and cocaine manufacture.

Methamphetamine, exponentially prevalent since 2010, has become one of the most popular drugs in the world after becoming less popular during the 2000s.
Conflict zones, like Afghanistan and Eastern Europe, will provide ample opportunity for those who wish to take advantage of little to no drug regulation, which has led to an increase in heroin, meth, and other stimulant markets across Europe, Asia, and the US as trafficking routes shift and manufacturers set up shop.
The United States remains the biggest market of prescription opioid drugs, with 7,500 times more doses per one million inhabitants than West and Central Africa.
Opioids account for 69% of global drug use deaths and 40% of global drug use treatment.

A total of 12.9 million healthy, productive life years were lost in 2019 due to opioid use disorders around the world. 
If you're struggling with substance use, give us a call today at 888-448-0302 to learn how Landmark Recovery can help you achieve long term recovery and get you back on your feet. Our mission is to save one million lives in the next century through evidence-based treatment plans coupled with best-in-the-industry therapeutic practices.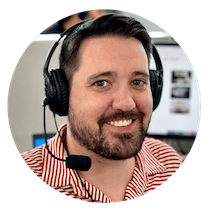 Choose Recovery Over Addiction
We're here 24/7 to help you get the care you need to live life on your terms, without drugs or alcohol. Talk to our recovery specialists today and learn about our integrated treatment programs.