Well positioned in Bourbon Country is NKD LDY, a new non-alcoholic liquor distributor based in Louisville. Its product furthers a burgeoning trend in the food and beverage industry. These are drinks that taste like bourbon, gin, vodka and rum. However, they contain little to no actual alcohol. These no and low alcohol drinks claim to offer the flavor of their alcoholic counterparts without leaving you intoxicated. In particular, NKD LDY serves non-alcoholic whiskey, tequila and gin. Several bars in Louisville offer NKD LDY's product as a new option.
The brand's product line comes from a process called vacuum distillation. NKD LDY drinks start out as real alcoholic beverages sourced directly from distilleries. Next, a process called cool distillation removes ethanol from the spirits while preserving the essence of the original drink.
The Recovery that Led to NKD LDY 
Becca Garnder, a Louisville native, founded ALT Distilling in 2020 and, through that, branded NKD LDY. Her team worked with a coterie of local bars to develop mocktails aimed at capturing the Louisville market share. Her inspiration for the idea moved her to return to Kentucky from New York City. She had also just given up alcohol altogether about four years ago. Garnder said alcohol gradually became a greater presence in her life than she wanted it to be. She also expressed pangs of alienation upon quitting due to not being able to drink at bars, concerts or other social outings.
"I went from being just like a social drinker to realizing I was using it not to feel the feeling I was feeling, and so I just decided to remove it from my shelf of coping mechanisms, and it was the best decision I ever made," Garnder said in an interview with Spectrum News 1.
Garnder pursued her dream job in London and, while there, ordered a non-alcoholic Manhattan at a bar there. She suddenly caught inspiration to change her career path. She moved back to Louisville specifically to build the new dream: an American no and low business. 
If Garnder's story resonates with you and you're struggling with alcohol abuse disorder, visit Landmark Recovery of Louisville at 4112 Fern Valley Road A or call (502) 309-2675 to talk to a specialist.
Would No and Low Alcohol Stop Relapse?
Many people recovering from an alcohol addiction find it difficult to attend social occasions like parties where others are drinking alcohol. They may feel like an outsider if others are drinking and they are not. Drinking is a culturally and socially acceptable substance use. Of all the substances for which one might seek addiction treatment, alcohol remains the most publicly accessible. It's not only legal but considered a social past-time for lots of people.
Cities of all sizes are dotted with bars and pubs. We're subjected to multiple advertisements for alcoholic beverages. This is why it's so significant that there's a growing market for non-alcoholic or low-alcoholic-content beverages.
The "no and low alcohol" market, as it's called, is expanding rapidly. It's a segment of the beverage sector that now constitutes about 3.5% of the total alcoholic beverage market according to a study published by IWSR Drinks Market Analysis in January 2022. The so-called mocktail market segment leapt from about $7.8 billion in market value as of 2018 to $10 billion this year. In 2020 specifically, the segment saw 30% growth.
No and Low Alcohol Is Not Recommended for Recovery
But many addiction specialists believe no and low alcohol can be a trigger for relapse. The general consensus among behavioral experts is that drinking something that looks and tastes like an actual beer, whiskey or wine could make someone with a substance use disorder crave the real thing. A study on the impact smell and taste have on cravings and behavioral responses published in the National Library of Medicine, found that such stimulation may be an important factor in chronic alcohol abuse and relapse. Landmark Recovery does not recommend anyone with an alcohol addiction consume no and low alcohol without talking to their doctor. 
It's not hard to find dissent when talking to experts about whether or not no and low helps those in recovery. So, if it's not for them, then who's it for? The majority of its consumers are people who do drink alcohol. The no and low options provide them with a means of moderation.
Rising Popularity for No and low Alcohol
At 1601 Story Avenue, Gold Bar in downtown Louisville reports getting a lot more requests for no and low alcohol lately, especially no and low beer. IWSR's study shows 43% of adults who have purchased no and low alcohol did so specifically because they were in a social situation where others were drinking and they wanted a substitute for full-strength alcohol to avoid feeling awkward.
This applies to many who aren't necessarily even quitting the habit altogether. Only 17% reported not drinking alcohol at all.
That demonstrates that the minority of drinkers are people who might be in recovery, and of course, some or all of those not drinking alcohol could've chosen not to consume alcohol for reasons other than alcohol. In other words, the study's findings position no and low options more as tools for moderation than as tools for recovering from alcohol use disorder.
It bodes particularly well for those in recovery, though. As an activity, drinking comes with a lot of peer pressure for people. That can stigmatize the choice not to drink when it counts most. It's one of the main phenomena that lead those who have opted for recovery to relapse after all the hard work they've invested in breaking the shackles of addiction. Having an alternative available like no and low alcohol provides the opportunity to be more inclusive of those in recovery during social gatherings. 
Other bars also offering NKD LDY's product include Barn8 Restaurant at Hermitage Farm, located at 10510 West Highway 42; Expo, located at 114 West Main Street; Meta, positioned at 425 West Chestnut Street and Shop Bar at 950 Barrel Avenue.
ALT Distilling 2022
This year, ALT Distilling launched its first line of NKD LDY products as of February. They got it out to local pubs over Valentine's weekend. The company announced at the time that it was mass producing 100,000 bottles under the new brand according to Louisville Business First. They targeted all the same aforementioned shops, but this was only the start of a tour.
From there, the NKD LDY tour ventured to other major cities including Nashville, Tenn.; New York, NY. and Los Angeles, Ca. The company also has plans to expand the brand's product line to include more drinks, too.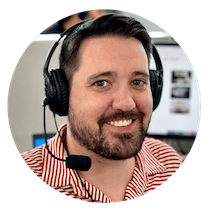 Choose Recovery Over Addiction
We're here 24/7 to help you get the care you need to live life on your terms, without drugs or alcohol. Talk to our recovery specialists today and learn about our integrated treatment programs.