This week, the state of Oklahoma commenced the largest commutation of prison sentences in United States history. The move would help to put a dent in the Oklahoma's distinction as the state with the highest incarceration rate in the country.
On November 4, 2019, over 500 people serving low-level drug and nonviolent offenses walked free.
This move first began in 2016 when voters approved State Questions 780 and 781. These ballot measures reclassified certain simple drug possession and nonviolent property crimes under $1000 as misdemeanors instead of felonies.
In January, a bipartisan group of state lawmakers voted to make the 2016 laws apply retroactively.
Governor Kevin Stitt hand delivered more than 5000 commutation certificates that he signed on Monday
While there were hundreds of inmates that were freed, it is just a fraction of 26,000 state prison population.
For those looking for treatment for drug or alcohol problems that they may be facing, Landmark Recovery is one treatment center that can help you. At Landmark, we take a holistic and evidence-based approach to rehab that gives our patients the tools and knowledge that they need to help them overcome their respective problems.
If you are interested in learning more about our Oklahoma drug rehab, please visit our website today.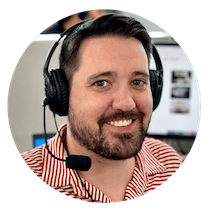 Choose Recovery Over Addiction
We're here 24/7 to help you get the care you need to live life on your terms, without drugs or alcohol. Talk to our recovery specialists today and learn about our integrated treatment programs.