Knoxville, Tennessee has proven to be a major distribution node for opioids, both legal and illegal. The damage done by what courts have determined was corporate negligence on the part of big pharma still affects the area today. Law enforcement recently reported having caught the area's biggest illegal pill dealers. Much of the product was Opana, which comes from an international pharmaceutical producer that sold large amounts of opioid painkillers to Knoxville pain clinics. The state of Tennessee has blamed much of the opioid crisis on this company – Endo Pharmaceuticals, headquartered in Ireland since 2014.
Hamblen County Dealers Caught with Opana
The City of Morristown, Tenn. – the seat of Hamblen County and part of the Knoxville-Morristown-Sevierville Combined Statistical Area – has charged three people whom police arrested after acquiring a search warrant. The warrant targeted a residence on Old Russellville Pike. Officers from the Criminal Investigations Division investigated with Hamblen County Sheriff's Office (HCSO) patrol. HCSO told local ABC News station WATE 6 that the warrant led to the arrest of the "biggest pill dealer in the area." 
The search resulted in the arrests of Betty Sue Johnson, 63; Donald Rickard, 61; and Crystal Grooms, 45. The latter wasn't a resident of the home, but Johnson and Rickard were. With these arrests, police also confiscated $100,000 in cash along with $30,000 worth of pills. Betty Sue was the ring leader according to Gene Watson, lead lieutenant of HCSO's Narcotics Division.
Opana Alongside Oxycodone and Clonazepam
The $30,000 worth of pills included two suboxone strips, 11 Clonazepam pills, 79 Oxycodone pills and 196 Opana pills. The Opana pills, making up the greatest portion of the inventory, come from Endo Pharmaceuticals. They represent big pharma's most detrimental effects on the state of Tennessee amid the opioid crisis. In fact, the Opana ER brand has been linked to the start of Knoxville's share of the opioid crisis. 
Opana is a combo-med made up of Alprazolam, Soma and Endo's unique medication. Pharmacies, clinics and opioid dispensaries all started flooding the market in and around Knoxville with Opana within the last decade. The drug is meant to attack chronic pain, but its users develop dependence rapidly.  
This leads them to increase their dosage in response to diminishing returns on the medication's efficacy against the pain. Opana users end up with an addiction to a medication that no longer addresses their pain. The Opana ER brand has contributed so significantly to the opioid epidemic in Tennessee that the state has sued its manufacturer over it. 
Endo Pharmaceuticals v. Tennessee
On May 14, 2019, Nashville Attorney General Herbert H. Slatery III sued Endo Pharmaceuticals and Endo Health Solutions Inc. for lying about the safety and benefits of its patented opioid products according to a press release distributed that day. Tennessee's complaint as filed alleged that Endo violated the Tennessee Consumer Protection Act. The violation was said to contribute to a public health crisis statewide. 
"Our office has conducted an extensive investigation into Endo's unlawful marketing practices, which included targeting vulnerable populations like the elderly," Slatery said. "Endo has repeatedly refused to take responsibility for its unconscionable conduct, which is why we are taking this action." 
These allegations came as part of a 180-page complaint filed in Knoxville. This is actually one of 3,100 opioid lawsuits to target Endo International in recent years. Such suits have led to the company filing for bankruptcy protection in August 2022 against billions of dollars of debt.  
These allegations castigate Endo's marketing tactics for the extent of the damage that the Opana ER brand has done in Tennessee. The fact that these pills made up the bulk of Betty Sue's $30,000 arsenal at the time of her arrest speaks volumes to how accurate those allegations might be.  
Endo's Predatory Practices and Opana
When Florida tightened regulations and ceased to be a haven for opioid dispensaries, those dispensaries left the state. Many of them relocated to Knoxville for two reasons. Firstly, Tennessee's tax incentive offerings have been drawing business from all industries in recent years. Secondly, Knoxville in particular is a major distribution node for the southeast and portions of Appalachia.  
Opioid dispensaries and pharmacies of all sorts began marketing Opana ER in and around Knoxville. Tennessean consumers, especially those closer to Knoxville, have since experienced the adverse effects of opioid use disorder. 
The state's lawsuit against Endo claims that the defendant knew the risks associated with prolonged use of the drug. These risks not only pertain to dependence and addiction but also to a potential for respiratory depression, much like other high-dose prescription opioids. The drug is also allegedly fatal for elderly patients according to Slatery's filing. Endo stands accused of having neglected to disclose that risk factor.
Do YOU Use Pills?
Even though you may feel like you have everything under control, you can't account for what you don't know. Opana is a prime example of the fact that some of the effects of opioids sold illegally aren't even actually well known to the public. 
Even if you think you don't have a pill problem, call 865-448-5174 to talk to an addiction specialist at Landmark Recovery of Knoxville. Our expert healthcare staff can help you make sure you never rely on opioids again.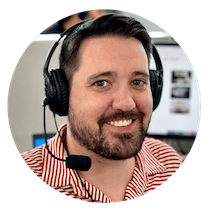 Choose Recovery Over Addiction
We're here 24/7 to help you get the care you need to live life on your terms, without drugs or alcohol. Talk to our recovery specialists today and learn about our integrated treatment programs.