Fibromyalgia is a long-lasting pain condition that affects millions of people worldwide, and new research suggests it could increase the chances of developing an opioid addiction.
A recent study published in the medical journal PAIN found that people with fibromyalgia are more likely to misuse prescription opioids to relieve their pain. A survey of adults with opioid use disorder (OUD) by the University of Michigan and the Ohio State University found that this link can't be ignored. Furthermore, it highlights the importance of healthcare providers carefully monitoring and managing opioid use in fibromyalgia patients.
In this blog post, we'll take a closer look at the study's findings and discuss their consequences for people living with fibromyalgia. We'll also explore strategies for addressing opioid addiction and how people can seek medical help if needed.
Fibromyalgia Raises Opioid Addiction Risk, 2023 Study Finds
The research team that conducted the study surveyed 125 adults living with pain and an OUD. Approximately 31% also met the criteria for fibromyalgia.
According to the study, the results showed that:
Participants with fibromyalgia were more likely to report that pain had worsened their opioid addiction

More specifically, those with fibromyalgia were more likely to say that pain caused them to continue and increase their opioid use

Participants put off seeking help out of fear that their pain would be unbearable if they stopped using opioids
What is Fibromyalgia?
Fibromyalgia is a condition that causes widespread pain in specific areas of the body. It's considered a type of rheumatic disease that affects people of all ages, although it's more common in women. In fact, according to the American College of Rheumatology, about 80-90% of people with fibromyalgia are women. 
While the exact cause of fibromyalgia isn't fully understood, it's said to involve changes in the way the brain and spinal cord process pain signals.
Diagnosis typically involves:
A physical examination

Medical history

Ruling out other conditions with similar symptoms
Treatment usually includes:
Medication

Exercise

Stress management techniques
However, because of the persistent pain associated with fibromyalgia, people may turn to opioids for relief. This can lead to opioid addiction, especially if the person doesn't receive appropriate treatment.
Symptoms
Common fibromyalgia symptoms, which can vary in intensity and may last for a long time, include: 
Chronic pain

Fatigue

Trouble sleeping

Headaches

Thinking problems

Sensitivity to touch, light and sound

Stiffness
These symptoms can cause pain throughout the entire body, but commonly affect specific areas, including the:
Neck

Shoulders

Back

Hips

Legs
Michigan's Opioid Epidemic and Fibromyalgia
The research team's findings are important because they help us understand the opioid crisis, which is a big problem right now, especially in Michigan. 
Opioid Crisis Facts
According to the Michigan Department of Health and Human Services, in 2019, there were over 2,200 opioid-related overdose deaths in the state. 

Additionally, according to data from the National Survey on Drug Use and Health (NSDUH), in 2019, about 15% of Michigan adults reported using prescription pain relievers for nonmedical reasons in their lifetime. 

Michigan is also among the states with the highest rates of opioid-related overdose deaths in the country. 

In 2020, there were 2,446 drug overdose deaths in Michigan, and opioids were involved in 81% of those deaths.
Fibromyalgia Facts
As for fibromyalgia, the condition affects an estimated 2-4% of the population in the United States, with women being more commonly affected than men.

However, the prevalence of fibromyalgia in Michigan specifically is unclear.
The opioid crisis is a significant issue in Michigan, with many people using opioids and suffering overdoses. Since fibromyalgia is a condition that's linked to a higher risk of opioid addiction, it's especially important to understand this connection. The recent study helps us better understand how fibromyalgia and opioid addiction are related, showing us that people with both conditions need specialized treatments to address their problems.
Strategies for Managing Fibromyalgia & Opioid Addiction in Michigan
If you are a Michigan resident dealing with fibromyalgia and opioid addiction, there are several strategies available to manage your condition. You could require a multi-disciplinary approach to treatment. This simply means that a team of medical professionals will work together to address your unique needs if you struggle with either condition.
The team may include:
Primary care physicians

Pain management specialists

Addiction specialists

Mental health professionals

Physical therapists
Remember, it's important to seek medical attention for guidance on how to safely manage chronic, long-lasting pain.
Exploring Addiction Treatment & Pain Management Options
Michigan has several treatment centers and clinics that specialize in treating fibromyalgia and opioid addiction. One example is the Michigan Institute for Neurological Disorders (MIND), which offers non-invasive treatment options that focus on non-opioid approaches to pain management. 
Other notable centers include:
Healthy Lifestyle Changes
In addition to seeking professional medical care, healthy lifestyle changes can also play a role in managing fibromyalgia and opioid addiction.
Examples include: 
Regular exercise

A healthy diet

Stress management techniques
It's important to remember that every person's experience with fibromyalgia and opioid addiction is unique, and what works for one person may not work for another. Seek medical attention if you or someone you care about is struggling with either condition. Work with a versatile healthcare team that can help create a personalized treatment plan that meets your specific needs.
Identify Fibromyalgia Symptoms to Avoid Opioid Addiction
Fibromyalgia and opioids can be linked to addiction. People with fibromyalgia often have chronic pain and may be prescribed opioids, which can lead to addiction. That's why it's crucial to see a doctor to identify fibromyalgia and its side effects to prevent opioid addiction.
If you or someone you know has either condition, talk to a doctor or addiction treatment provider to find out what to do next.
Get Individualized Medical Care & Addiction Treatment in Michigan Today
If you or a loved one is struggling with opioid addiction, Landmark Recovery of Western Michigan is here to help. Our mission is to provide patients with the tools and support they need to choose recovery over addiction. With our integrated treatment approach and expert guidance, we've helped thousands of people take the first step toward healing. 
Our dedicated admissions specialists are available 24/7 to answer any questions and provide confidential assistance. Contact us today at 269-443-0905 to take the first step toward addiction recovery.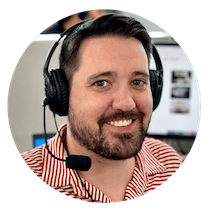 Choose Recovery Over Addiction
We're here 24/7 to help you get the care you need to live life on your terms, without drugs or alcohol. Talk to our recovery specialists today and learn about our integrated treatment programs.