Voices of Community Activists and Leaders-Kentucky (VOCAL-KY) has channeled its activism resources toward influencing the allocation of settlement funds. In Aug. 2017, Louisville was among the first American metropolises to join the national lawsuit against big-pharma companies. Five years later, Louisville is relying on the Opioid Abatement Advisory Commission to determine where to spend the $30+ million settlement. VOCAL-KY's showing up at Louisville Town Hall to demonstrate at the commission's public hearings.
The organization is demanding that "every dollar" of the opioid settlement be allocated toward housing, harm reduction and healthcare in its broadest sense. They view the overdose surge as sharing intersectionality with homelessness, incarceration, poverty and healthcare inaccessibility. 
VOCAL's Endgame: Harm Reduction
VOCAL-KY, a grass-roots harm reduction advocacy group, follows the leadership of former mayoral candidate Shameka Parrish-Wright. The organization is a local chapter of a national organization that started in New York. They characterize themselves as a front against socioeconomic disadvantages of low-income Americans. These are things like mass incarceration, homelessness and drug overdose. 
"The overdose crisis is ravaging our city. The number of Louisvillians we lose or who are struggling to access adequate services and care is staggering," said a statement released by VOCAL-KY in advance of the Nov. 1 meeting of the Opioid Abatement board. "No community is untouched, but the same communities that have suffered from historic poverty, divestment, inadequate healthcare and unaddressed community needs are disproportionately impacted."
Abatement Board and Opioid Settlement
The Opioid Abatement Advisory Commission, which held a public hearing Nov. 1, is a relatively new body tasked with determining how best to distribute funds from the big-pharma settlement. After introducing the commission to community members, commissioners juxtaposed the settlement with its own board mission in a presentation on what they aimed to achieve. 
They also held a public comment segment during which the floor was opened to anyone wishing to speak. In this segment, they solicited remarks from people living with opioid use disorder. They also invited comments from family members of those fighting addiction and individuals whose loved ones were lost to opioid overdose. 
Jefferson County's Expressed Intentions
Heading into September 2022, Louisville Mayor Greg Fischer announced a $31.8 million opioid settlement. He touted the funds as a means to expand harm reduction efforts for preventing overdose deaths. The payout was then said to be doled out over the course of 18 years. However, the first two payments thereof were expected to be paid by the end of 2022, and both were forecasted to amount to about $3.5 million each.
"This settlement comes too late for my son Matt and the countless other families in Kentucky who have lost a loved one to a substance abuse disorder," said Mike O'Connell, Jefferson County attorney. "The resources Jefferson County funds with this settlement — the treatment beds, the wraparound services for those caught up in the justice system, the prevention efforts or whatever else may come — can serve as tribute to the goodness we have lost but can never get back. This settlement offers a chance to act and to heal." 
Atty. O'Connell called the opioid settlement one of his proudest achievements. Harm reduction comes in many forms, but it's essentially the body of resources to which O'Connell referred. More specifically, VOCAL-KY would add that it include medication-assisted treatment.
If you or someone you know is suffering from opioid use disorder, head to Landmark Recovery or call 502.309.2675.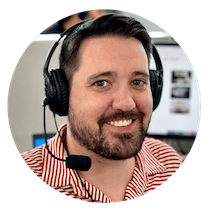 Choose Recovery Over Addiction
We're here 24/7 to help you get the care you need to live life on your terms, without drugs or alcohol. Talk to our recovery specialists today and learn about our integrated treatment programs.