The space, surroundings and influences someone experiences after spending time in a drug and alcohol treatment center can greatly impact the success of their recovery. For those in low-income circumstances, finding a stable environment can be difficult. Praxis of Louisville by Landmark Recovery has partnered with The Healing Place to provide transitional housing for select patients that complete residential drug and alcohol treatment and move to outpatient rehab. This extends treatment beyond the inpatient care already provided by both companies so that those struggling with substance use disorders still have stable environments after completing residential treatment. The idea is to ease patients' transition back into society so that the stress of reentry doesn't trigger relapse.
The Need for Transitional Housing in Outpatient Rehab
What Landmark and The Healing Place are doing in Louisville presents a more efficient substitute for sober living houses. Landmark's patients are still enrolled in their intensive outpatient program but living at The Healing Place.
The Healing Place operates an all-female facility at 1503 S. 15th St. in Algonquin with about 125 beds and an all-male facility at 1020 W. Market St. near the downtown Ohio River bank with 300 beds. Keith Farah, executive director at Praxis of Louisville, formerly served in a management role at the local Healing Place, so he uniquely understands the needs of both facilities and both companies. Per the contract, Landmark pays The Healing Place a daily per diem for each occupied bed that Landmark fills with its own patients. 
This partnership meets a need just as fentanyl, in particular, is stretching law enforcement and harm reduction programs to their limits. It comes after two consecutive years of record rates of fatal overdose. Last fall, these realities led NPR's All Things Considered to investigate the demand for sober living houses..
"What I saw the need for was housing for a lot of our patients who wanted to engage in our [intensive outpatient program] services but — because the population we serve did not have stable, sober living or sober housing and were forced in other directions to make housing choices that would interfere with our continuing services with us — I reached out to the Healing Place and asked if they were willing to develop a contract with us," said Farah.
Impact: How Big a Deal Is This?
Data shows that sober living houses are game changers for those in recovery. A 2017 study published by the Alcohol Research Group at Public Health Institute declared matter-of-factly that the jury is in on sober living houses. Research to date shows that they considerably improve outcomes for those in recovery relative to not only substance abuse problems but also arrests and employment. 
That Public Health Institute built on that by studying further how changes in housing statuses affect sober living residents' substance abuse outcomes. It also accounted for psychiatric distress. They found sober living houses dropped the rate of homelessness among its cohort of nearly 300 people by about 75%. Marginal housing also decreased by almost a third, and stable housing doubled. The cohort had started with 16% homelessness, 66% marginal housing and 13% stable housing. Housing stability definitively correlated with the desirability of substance abuse outcomes. 
Also called halfway houses, sober living homes typically house a person no longer than 12 months. These are transitional living situations for those in recovery from substance use disorders. Data indicates, however, this housing-status buffer commonly correlates with successful procurement of permanent housing. The Public Health Institute study even found them to improve psychiatric stress management outcomes. These factors provide the optimal opportunity to recover and avoid relapse.
Outpatient Rehab Alternatives to Unwelcome Halfway Houses
Sharon Kuhl is a city councilwoman in Parkersburg, W.Va. where there are at least 12 recovery homes housing 180 outpatients. Most of them are relatively new in the area. Kuhl told NPR the town needed a rehab center at one point but that all the sober living houses are overkill. Her concern is that these places bring vulnerable people into the population at an uncommonly high rate and that some of those people still land on the street.
"If they come and they decide, after one or two days, they want to leave, they kick them out," Kuhl said. "They're on the streets, nowhere to go if they're not from around here. Then they become homeless. Then they become Parkersburg's problem."
Even aside from this, sober living houses have to be located on properties zoned for residential use, which limits options. Such properties won't be located in suburban areas because residential developments there usually consist of hundreds of lots belonging to one developer — no vacant lots on which to build a single structure. In other words, they're more likely to land in more urban areas. Urban areas often juxtapose different zones with one another for individual lots, and buildings are closer together. Unless the sober living homes gets squeezed in between a restaurant and a retail store, it will be put next to other urban residences who might take issue with their new neighbors.
For addiction treatment centers to take more of the housing burden onto themselves makes an already effective treatment model more palatable for the community around them. Moreover, it demonstrates the zeal both companies have for making sure that those in need of treatment get the right chance to reclaim control of their own lives.
Medicaid Offerings
Praxis of Louisville by Landmark is already a novelty in the addiction recovery space for its Medicaid offerings. Before Landmark Recovery, no recognizable brand had put in the work to figure out how to make Medicaid fiscally feasible for an addiction treatment business. Landmark did it because founding president Matt Boyle knew those relying on Medicaid were at least as much in need of substance use treatment as everyone else. 
When interviewed by Nicki Jaworski of Circle Social Inc. on The Recovery Executive Podcast, Boyle explained how he took the time to figure that out. The Affordable Care Act and related legislation vastly expanded coverage options. It wasn't until 2017 that Boyle committed to finding a strategy to offer high-quality care and at least break even on Medicaid reimbursement. He used Kentucky as the model market. They found metric goals to hit that made it feasible but not profitable, but then, the Medicaid reimbursement rate went up. Now, Landmark makes a legitimate profit.
You or a friend may be one of many in need of affordable treatment for alcohol use disorder or drug abuse. If so, visit Praxis of Louisville by Landmark Recovery or call 502-383-0522.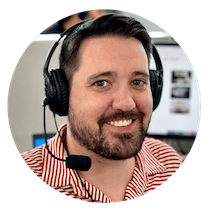 Choose Recovery Over Addiction
We're here 24/7 to help you get the care you need to live life on your terms, without drugs or alcohol. Talk to our recovery specialists today and learn about our integrated treatment programs.