Chrishell Burns and Jakyron Burnside of Paducah, KY recently made headlines when their children tested positive for drugs. The situation came to light when the couple brought their two-year-old daughter to the emergency room. The child was lethargic, in and out of consciousness, and having trouble breathing.
Medical professionals administered Narcan, which helped the child regain consciousness, but she had to be flown to an out-of-state hospital for further treatment.
Toxicology tests revealed the presence of cocaine, methamphetamine, oxycodone, marijuana, and fentanyl in her system. Following this discovery, Paducah Police tested the couple's three other children. Their three-year-old was found to have cocaine and marijuana in his system, while their two-month-old baby tested positive for cocaine, marijuana, and fentanyl. 
Information for the fourth child is still pending.
The Investigation and Arrest
The couple initially denied using illegal drugs, claiming that their daughter must have ingested something at a local park. However, detectives found evidence that the family left for the hospital directly from their home. A search warrant executed at the couple's residence revealed 2.5 grams of cocaine in a plastic baggie, a container testing positive for methamphetamine, and a small amount of marijuana in the kitchen.
Burns turned herself in at the McCracken County Regional Jail, while Burnside was later arrested at home. They both face multiple charges, including second-degree criminal abuse, possession of a controlled substance, and trafficking in a controlled substance. More charges are likely to follow. All four children have been removed from the home by Social Services.
The Indirect Impact of Adult Drug Use on Children
This heartbreaking case is a stark reminder of the dangers children face when exposed to adult drug use and addiction. Children can be indirectly affected by substances in their environment. This exposure can lead to severe health issues. Potential long-term consequences may arise. Even life-threatening situations can occur.
Prevalence of Addiction Among Children of Substance-Using Parents
According to a 2017 study by the Substance Abuse and Mental Health Services Administration (SAMHSA), about one in eight children live with a parent suffering from substance use disorder (SUD). While not all children living in households with a substance-using parent will experience abuse or neglect, they are at increased risk for child maltreatment and child welfare involvement compared with other children.
Targeted intervention measures designed to teach children about the importance of avoiding substance use throughout their childhood and beyond may help lower rates of addiction as they age. A 1998 study by Harolyn Belcher and Harold Shinitzky on substance abuse risk factors in children reached a similar conclusion, suggesting that intervention programs could remediate many of the factors behind substance abuse.
The Role of Childhood Trauma in Addiction Rates
Adverse childhood experiences (ACEs), which include traumatic experiences or abuse (physical, sexual, or emotional), can contribute to addiction later in life. The Kaiser-ACE Study, the largest study on ACEs to date, found that childhood trauma directly impacts brain functions from childhood into adulthood, with high ACE scores correlating to a higher chance of developing SUDs and other risky behaviors in adulthood.
A 2016 study by Hannah Carliner of the Mailman School of Public Health published in the Journal of the American Academy of Child & Adolescent Psychiatry further confirms the link between childhood trauma and adult drug use. The study concluded that childhood exposure to potentially traumatic events increases the risk of illicit drug use among US adolescents.
Prevention Through Treatment
To address generational SUDs, it is crucial to treat those with children suffering from SUD. In 2008, Candice Odgers published a study in Psychological Science. She conducted research on early exposure to alcohol and illicit drugs. Her findings revealed that this exposure led to poor outcomes in adulthood. Surprisingly, this was true even for adolescents without prior conduct problems. Efforts to reduce or delay early substance exposure could prevent a range of adult health problems.
The Importance of Treating Parents with SUDs
Preventing abuse and exposure to substance use during childhood is essential for protecting children from harm and negative outcomes later in life. Studies have shown that children exposed to substance abuse early on have much higher chances of developing SUDs as adults. Treating substance abuse in parents is vital for safeguarding the well-being of children and breaking the cycle of addiction.
The Importance of Seeking Help for Addiction
If you or a loved one is struggling with addiction, it is crucial to seek help as soon as possible. Landmark Recovery of Louisville offers comprehensive treatment programs tailored to the individual needs of each patient. With the tagline "choose recovery over addiction," Landmark Recovery encourages individuals to take the first step toward a healthier, happier life.
Landmark Recovery offers a range of evidence-based treatment options, including:
Medical detox

Residential treatment

Intensive outpatient programs

Aftercare planning
Our team of experienced professionals can help patients overcome addiction and build the foundation for a lifetime of recovery.
Call Landmark Recovery Today
Don't wait any longer to seek help for yourself or your loved ones. Contact Landmark Recovery of Louisville at (502) 221-3932 to learn more about their addiction treatment options and begin the journey towards a better future. Remember, it's never too late to choose recovery over addiction.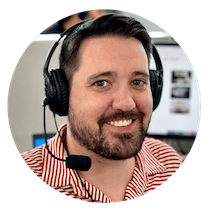 Choose Recovery Over Addiction
We're here 24/7 to help you get the care you need to live life on your terms, without drugs or alcohol. Talk to our recovery specialists today and learn about our integrated treatment programs.