Among the first words pro golfer Chris Kirk uttered after winning the 2023 Honda Classic were, "I'm so grateful for my sobriety."
Golfer Chris Kirk Opens Up About Addiction
The win, Kirk's first PGA Tour victory in almost eight years, signifies a new chapter in his recovery from alcohol addiction. He remembers the exact day he decided to stop drinking, April 29, 2019. Kirk attempted to stop drinking twice before. He went eight weeks without alcohol, but found himself reaching for a bourbon, glass of wine or vodka as a way to cope with anxiety and depression.
The Georgia native won four PGA TOUR events between 2011 and 2015. He was even selected to play on the coveted U.S. Presidents Cup team. But during this time, Kirk was battling alcoholism.
"I was just fighting it and fighting it," Kirk told Golf.com. "Finally, after a couple of relapses, if that is what you want to call it, in April it was just like, 'Ok, I can't do this anymore. I have got to change something because I am going to end up with nothing."
Kirk Leaves PGA Tour
Unable to find recovery on his own, Kirk found a support group to help him deal with underlying issues that were causing his stress and finally found peace. He took a leave of absence from the PGA TOUR, beginning May 7, 2019, the day before his 34th birthday.
"It was when I realized I just really, truly do not have control over this, because I really wanted to not be doing it and still was," Kirk said.
Many people continue to view drug and alcohol addiction as a weakness or some character flaw. The stigma surrounding addiction causes many people not to seek treatment, for fear of being viewed as "bad" or not strong enough to stop using substances on their own. The fact is that addiction is a disease. Continued substance use can rewire your brain, making it nearly impossible for you to stop using drugs or drinking without professional help and support.
Kirk's Comeback
Kirk rejoined the PGA TOUR in November of 2019. He posted four top 10 finishes in 2021 and another four in 2022. Kirk placed third in two events this year, and at 37, won the Honda Classic on Feb. 26, 2023.
"I owe everything I have in my entire life to my sobriety," he said after the win. "I wouldn't be doing this for a living anymore. I probably wouldn't have the family that I have currently anymore. I came really close to losing everything I cared about, and so… for that to have happened and worked out for me, obviously there was some decisions that I made, but mostly the grace of God and a lot of other people that really helped me along the way."
"I came really close to losing everything that I cared about."

An honest answer from @Chris_Kirk_ on how sobriety saved his life. pic.twitter.com/nF6rQYomi7

— PGA TOUR (@PGATOUR) February 27, 2023
Kirk has openly talked about the history of alcoholism in his family. You can read a detailed account of his battle with alcohol and recovery in a PGATour.com article. He said his strive to be perfect on the golf course may have fueled his anxiety. He admits that drinking negatively impacted his fitness and mental health. While he never played golf drunk, he confessed to showing up to the first tee in a bit of a fog from drinking the night before. He said he got to where he could drink the "right amount" to feel normal the next day.
Kirk said that when he got back to playing golf, after taking a break to start the recovery process, he was able to put drinking out of his mind. He said he's become more honest and open about his feeling and emotions. That's helped him deal with the stress of being a pro golfer.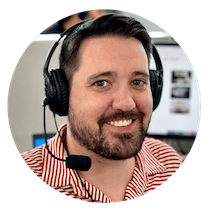 Choose Recovery Over Addiction
We're here 24/7 to help you get the care you need to live life on your terms, without drugs or alcohol. Talk to our recovery specialists today and learn about our integrated treatment programs.