Today, Michael Walsh talks with David Cunningham. Cunningham has been in the addiction treatment profession since 1990. He has served as East Tennessee President, Tennessee State President and served as the Southeastern Regional Vice President for NAADAC. He has been the recipient of numerous awards including the Tennessee the Henry A. Ashe Professional of the Year in East Tennessee, the State Professional of the Year Award in Tennessee, runner up for the National Professional of the Year (NAADAC), the Tim Kerin Red Ribbon Award for Community Achievement with Child and Family Services and Helping Pre-Natal Chemically Exposed Children and Adults, East Tennessee Lifetime Achievement Honoree and most recently the Tennessee State Lifetime Achievement Award. He is a current Board Member for the Tennessee Mental Health Association where he has served for several years. Cunningham says that of all of his accomplishments his personal recovery, family and friends are among his greatest assets. He gives all credit to God and all of those who came before him in the profession and recovery. David and Melissa reside in Tennessee along with their 4 children and one granddaughter.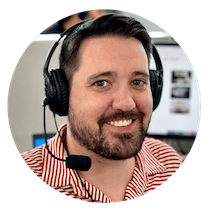 Choose Recovery Over Addiction
We're here 24/7 to help you get the care you need to live life on your terms, without drugs or alcohol. Talk to our recovery specialists today and learn about our integrated treatment programs.