In this eye-opening episode on recovery, we sit down with Tim Cheney, a passionate advocate for addiction treatment reform. With over 40 years of experience, Tim highlights the importance of addressing the needs of the underserved population suffering from Substance Use Disorders (SUDs). He also shares information about his innovative, long-term treatment program in Maine.
Michael and Tim also discuss the progress made in treating patients with co-occurring mental illness and addiction. They discuss the need to raise awareness and educate both professionals and the public about the realities of the industry. Throughout the episode, they delve into the topics of medication-assisted treatment, comorbidity, and the stigmatization of medication in addiction recovery. They advocate for a more individualized approach to treatment, stressing the importance of education, communication, and embracing people in recovery as part of a community solution.
Tune in to this insightful conversation and learn about the critical need for change in the addiction treatment industry, as well as the importance of shifting our perspective on SUDs from a criminal justice issue to a medical and health issue.
–
Follow Landmark Recovery on Instagram, Facebook, and Twitter for more content!
https://www.facebook.com/LandmarkRecovery/
https://www.instagram.com/landmarkrecovery/
https://twitter.com/landmarkrecover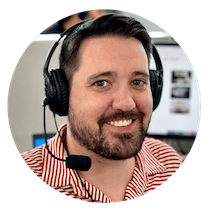 Choose Recovery Over Addiction
We're here 24/7 to help you get the care you need to live life on your terms, without drugs or alcohol. Talk to our recovery specialists today and learn about our integrated treatment programs.