What is N-pyrrolidino Etonitazene?
As deadly as fentanyl has been for Colorado, law enforcement officials are warning residents about a newer, stronger street drug circulating through the illegal market. The Mesa County Sheriff's Office (MCSO) issued an alert about a new drug called N-pyrrolidino etonitazene. Nicknamed "Pyro," this substance is a powerful synthetic opioid that killed one person in Denver back in July. The new drug is about 10 times stronger than fentanyl, another synthetic opioid that killed more than 900 Coloradoans in 2021, and between 1,000 and 1,500 times stronger than morphine.
What is Pyro?
Pyro's chemical properties resemble etonitazene, which is closely related to Nitazenes. According to the DEA, Nitazenes are synthetic opioids being heavily trafficked around the United States. They're also classified as schedule I controlled substances, meaning they have the highest potential for abuse and addiction. 
According to the MCSO, Pyro is nearly identical to fentanyl in appearance. Pyro pills are light blue in color with dark blue specks around the pill. They also have an "M" on one side and "30" on the other side, which is typical of counterfeit M-30 pills laced with fentanyl.
Recognizing a Pyro Overdose
It can be hard to spot a drug overdose. A person overdosing on Pyro might have trouble breathing, which is a common sign of an opioid overdose that can lead to brain damage or death. They might also display the following symptoms.
Small pupils

Unconsciousness or unresponsiveness

Snoring, choking or gurgling signs

Cold/clammy skin

Pale, blue skin

Discolored lips or fingernails
If you think someone is experiencing an opioid overdose, call 911 immediately. Administer naloxone (Narcan) right away if available. This medication blocks the effects of opioids and can buy time until emergency responders arrive.
Illegally Manufactured Pyro Around the World
In an April report, the Center for Forensic Science Research and Education (CFSRE) wrote that drugs with similar chemical structures to fentanyl, like N-pyrrolidino etonitazene, are now being manipulated to create new mu-opioid receptor agonists (MOR) that could soon spread throughout the drug market. The mu-opioid receptor is where the body's response to pain is controlled and regulated. When people take opioids, the pills bind to MORs and reduce the amount of pain they feel, explaining why they have a high risk for abuse and are illegally manufactured.
"We demonstrate that N-pyrrolidino etonitazene is an extremely potent MOR agonist that is likely to present high risk to users," the CFSRE report said.
In addition to Colorado, the CFSRE also reported Pyro's appearance in at least four other states, as well as parts of Europe.
What's Next for Coloradoans?
Colorado law enforcement officials are urging residents to stay away from any substance – white powder, liquid or pill — resembling Pyro. Fentanyl continues to circulate through Colorado's underground drug supply, which reinforces the need for people who struggle with addiction to get help and avoid a deadly batch of opioids or other illegal drugs.
Landmark Recovery of Denver is Colorado's newest drug and alcohol addiction treatment center. We know that treatment is not a one-size-fits-all approach to substance abuse. However, treatment programs help people begin their road to recovery and improve their quality of life. You deserve to live a healthier life, and we're happy to provide outlets that support your recovery.
If you or a loved one struggles with drugs or alcohol, call 720-702-9994 to connect with a recovery specialist.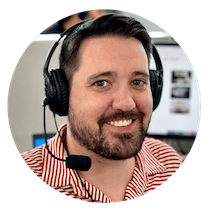 Choose Recovery Over Addiction
We're here 24/7 to help you get the care you need to live life on your terms, without drugs or alcohol. Talk to our recovery specialists today and learn about our integrated treatment programs.