One of the biggest subjects of concern today is the opioid crisis that has fueled the rise in drug overdose deaths in the country over the past decade. In 2017, over 70,000 Americans died from drug overdoses, over 40,000 of which were due to opioids specifically.
Learning more about where each democratic primary candidate and the current incumbent stand when it comes to the opioid crisis is important when you fill out your ballot in 2020.
Donald Trump
President Donald Trump will run on the Republican ticket again this year but this time for re-election. Since being elected in 2016, Trump has made attacking the opioid epidemic a top priority and has worked with congress to pass some legislation to address the ongoing crisis in the country.
In October of 2017, Trump declared the opioid crisis a public health emergency and in 2018 his administration revealed an initiative to confront the driving forces behind the opioid crisis, called Stop Opioid Abuse.
On the White House website, Trump speaks about how opioids, and drugs in general, is a topic that is personal to him.
"I had a brother Fred — great guy, best-looking guy, best personality. But he had a problem. He had a problem with alcohol. I learned because of Fred. I learned. It is time to liberate our communities from this scourge of addiction."
While in office, Trump signed the SUPPORT for Patients and Communities Act. This piece of legislation looks to tackle the opioid epidemic with a multi-pronged approach. The act expands the availability of naloxone, limits over-prescription of opioids painkillers, increases penal ties for over-prescribing, and much more.
Cory Booker
Cory Booker, Cory Booker image from Senate biography
Cory Booker is one of the current U.S. senators from New Jersey, he took office in 2013 and before that was the Mayor of Newark. Booker is considered one of the most liberal senators in the country and is considered a social liberal.
During his tenure as senator, Booker has looked for funding to help his state and the nation fight the opioid crisis. In October, Booker announced that he had secured $900,000 to help fight the opioid crisis in Atlantic counties.
"Finding a long-term solution to the opioid crisis requires a holistic approach that includes law enforcement, medical professionals, and treatment providers," Booker said in a release.
Also, Booker was one of the many proponents of the bipartisan SUPPORT for Patients and Communities that was eventually signed into law by President Trump.
"The opioid epidemic is devastating families and communities in New Jersey and across the country and demands our urgent action," Booker said in a Facebook post.
Tulsi Gabbard
Tulsi Gabbard is one of the U.S. representatives from Hawaii, she assumed office in 2013. Before taking federal office, she was active in the state government as both a city council member and a state representative.
Gabbard has spoken on the House floor about the need for comprehensive opioid legislation
"2.1 million people suffer from dependency and addiction to prescription opioid drugs in the United States. 80% of the world's pain pills are consumed in the U.S., even though we only have 5% of the world's population," Congresswoman Gabbard said on the floor. "This is an epidemic that reaches every corner of our nation."
Gabbard is an outspoken advocate against Big Pharma and a critic of the corruption between pharmaceutical companies and the federal government.
She has cosponsored a number of bills to address the opioid crisis and raise awareness about the dangers associated with drugs like fentanyl, oxycodone, and heroin.
Kirsten Gillibrand
Kirsten Gillibrand is currently serving as one of the U.S. senators from New York. Prior to becoming senator in 2009, she was a member of the U.S. House of Representatives for two years.
This March, Gillibrand announced a bipartisan piece of legislation to combat the opioid crisis. The bill, called the John S. McCain Opioid Addiction and Prevention Act, would limit the supply of initial opioid prescription for acute pain to seven days.
The act would help reduce the amount of excess opioids by requiring medical professionals to certify that the won't prescribe an opioid as the initial treatment for acute pain.
"Too many families throughout New York and our country have suffered from the devastating consequences of the opioid epidemic. No community has been left untouched, and we need to be proactive when it comes to ending this crisis," said Senator Gillibrand. "One of the root causes of opioid abuse is the over-prescription of these powerful and addictive drugs. I'm proud to join with Senator Gardner to introduce bipartisan legislation that limits the over-prescription of opioids."
Kamala Harris
United States Senate, Senator Harris official senate portrait
Kamala Harris is the current U.S. senator representing California. Prior to taking political office in 2017, she was involved in the judiciary branch, serving as the Attorney General in California and the District Attorney for San Francisco.
Harris has been a vocal critic of pharmaceutical companies since 2017 and has spoken publicly about the need for more oversight for these companies.
"We must continue to find new ways to respond to the opioid crisis with the seriousness this epidemic deserves," Harris said in release. "Manufacturers who are using misleading marketing materials about the efficacy of these drugs continue to take advantage of consumers and magnify the crisis so it's clear the FDA needs to prioritize using its enforcement mechanisms to help provide transparency and accountability."
Harris has supported Medicare-for-all, recreational marijuana, sanctuary cities, and the DREAM Act. In the past, Harris has introduced legislation called the Accountability in Opioid Advertising Act that would provide greater oversight over advertising and promotion of opioid drugs.
"We are at the height of an opioid crisis," Harris said in a Facebook post. "Drug addiction touches every community and every family in our country. It is unfortunately, a near universal experience. We have opportunities in front us to advocate for a better approach to drug addiction but it's going to require working together to solve this crisis."
Amy Klobuchar
United States Senate, Amy Klobuchar
Klobuchar is the current U.S. Senator from Minnesota, she assumed office in 2007 and has retained the position since. Klobuchar has spoken out about the opioid crisis and has been a proponent of the push to lower the cost of Naloxone, an opioid antagonist, to help fight the epidemic.
"Of course this drug saves lives. We all know that," Klobuchar said. "What they are forgetting to say is how they are making a ton of money over how they classified this product. They basically found a loophole and exploited it and that is just what happened with EpiPen."
More recently, Klobuchar has advocated making drug companies responsible for funding treatment for addiction. She has worked on and sponsored many legislative bills to help combat the opioid epidemic, including the SUPPORT Act. Klobuchar is an advocate for prescription monitoring to deal with over prescriptions across the country.
Klobuchar has also introduced bipartisan legislation that would target illegal drug trafficking and the sale and distribution of synthetic substances that are similar to illegal drugs.
Beto O'Rourke
crockodile, Beto O'Rourke in Austin 2, CC BY 2.0
Beto O'Rourke was a U.S. Representative from Texas and gained national notoriety when he challenged incumbent and former presidential nominee Ted Cruz for his Senate seat in 2018. Despite being considered a longshot candidate, he ran a close race and only lost by 3 percent to Cruz in a highly red state.
Since his Senate run, O'Rourke has announced that he is running to be the presidential nominee for the Democratic Party in 2020. One of the biggest topics of the debates will be the opioid crisis.
O'Rourke has come out and advocated for jailing Purdue Pharma executives, the company behind OxyContin.
"The vast majority of those addicted to opioids today began with a legal prescription, and [Purdue] executives understood the addictive properties of [OxyContin] and did not share that with the public, and not a single one of them has done a single day in jail."
Bernie Sanders
Gage Skidmore from Peoria, AZ, United States of America, Bernie Sanders (19197596204), CC BY-SA 2.0
Bernie Sanders saw a rise in national popularity when he ran for president against Hillary Clinton in 2016 in the democratic primaries. During the primaries, Sanders ran a surprisingly contentious campaign against the former Secretary of State. Many of the polls between the two candidates were close and of the pledged delegates allocated in primaries and caucuses Clinton 54 percent to Sanders 46 percent. The real difference came in the form of super delegates.
Regardless, Sanders was able to make a serious impression on the American public during the 2016 primary elections. Since then, he has taken back his role as one of the U.S. senators from Vermont and has since announced his candidacy for the 2020 election.
Sanders has introduced and voted on legislation in the past that deals with opioids and the drug epidemic in the country.
He has also mentioned the influence that the pharmaceutical companies have over the politicians and patients.
"We know that pharmaceutical companies lied about the addictive impacts of opioids they manufactured. They knew how dangerous these products were but refused to tell doctors and patients."
Elizabeth Warren
Marc Nozell from Merrimack, New Hampshire, USA, Elizabeth Warren in NH (46720627171), CC BY 2.0
Elizabeth Warren is the U.S. Senator from Massachusetts who took office 2013 and previous to that was involved in federal regulatory roles as Chair of the Congressional Oversight Panel and Special Adviser for the Consumer Financial Protection Bureau.
In February, Warren announced her candidacy for the 2020 presidential election.
During her time as a senator, she has called for more research into alternative painkillers and is an advocate for allocating funds to combat drug addiction on the federal, state, and county levels.
"Our communities are on the front lines of the epidemic, and they're working hard to fight back," Warren told Vox. "But they can't do it alone. They can't keep nibbling around the edges."
In the past, Warren has introduced legislation in the past to fight the opioid crisis, including the CARE Act which would authorize $100 billion to be used over 10 years, using the funds for expanding access to naloxone and funding treatment.
Warren was also a supporter of the bipartisan bill to combat the opioid crisis.
"The opioid epidemic demands an all-hands-on-deck response," said Senator Warren. "I've repeatedly called on Congress to make the kind of commitment that will give communities the resources they need to win this."
In Conclusion
The opioid crisis is a problem that causes the death of thousands of Americans each year. Politicians and pundits have recognized the need for comprehensive drug legislation to tackle the opioid epidemic. Due to the logjam of democratic candidates, it can be hard to know where some candidates fall on issues such as drug legislation. But, learning more about what each candidate has done and said on the issue can provide you with the information you need to make the right decision at the ballot box.
One of the major focuses when it comes to drug legislation is expanding treatment and finding a solution for those who are already affected by addiction. Landmark Recovery is one treatment center that is dedicated to being a part of that solution. At Landmark we can provide our patients with the clinical care that they need during detoxification, inpatient counseling, and outpatient services. Landmark's goal is to positively impact one million families over the next 100 years. If you or a loved one is dealing with some sort of substance abuse problem, please visit our website and reach out to our admission staff today.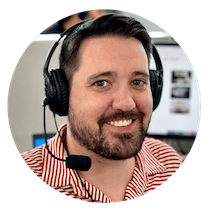 Choose Recovery Over Addiction
We're here 24/7 to help you get the care you need to live life on your terms, without drugs or alcohol. Talk to our recovery specialists today and learn about our integrated treatment programs.