Colorado will be closely watched by those interested both in the magic mushroom market and the impact of legalizing psilocybin mushrooms. Voters approved a measure in November to legalize psilocybin and naturally occurring entheogenic plants and fungi. But what comes next? 
On January 4, 2023, several changes related to the passing of Colorado Proposition 122 went into effect that could impact the Centennial State's economy, law enforcement and its healthcare system as it relates to alternative therapies for treating mental health conditions. While it will take years for every change within "The Natural Medicine Health Act" to take shape, here are the changes set to go into effect in the new year.
Colorado's psychedelic decriminalization
According to a report from Colorado Public Radio, adults ages 21 and over no longer face criminal penalties under Colorado state or local laws for possession or personal use of "natural medicine" found in psychedelic (magic) mushrooms, including:
Proposition 122 also makes it legal to grow psilocybin mushrooms and certain entheogenic plants and fungi on private residents, so long as the plants are kept away from young people under 21. Additionally, it'll be legal to transport, process and give away psychedelic drugs for "personal use," as long as no payment is exchanged.
No retail sales allowed
Psilocybin remains illegal under federal law. Unlike cannabis, Proposition 122 won't immediately allow for retail sales of psychedelics in Colorado. This doesn't mean that there won't be a market for magic mushrooms. Law enforcement officials are sure to encounter people selling items containing psilocybin on the streets.
Take Oregon, for example, the first U.S. state to decriminalize — eliminate serious criminal penalties for — personal possession of all illegal drugs in 2020 with the passing of Measure 110. While the sale of drugs remains illegal, that didn't stop a reported Portland storefront "Shroom House" from selling psychedelic mushrooms for over six weeks in December of 2022. Less than a week after the storefront had lines stretched down the street for the mushrooms, Portland police raided Shroom House and arrested its owners.
"Healing centers" set to open in 2024
The push for legalized psychedelics has been centered around their medical use for treating mental health conditions. With the passing of Proposition 122,  state-approved "healing centers" are set to open in 2024, creating dedicated places for people to buy and use psychedelics. Governor Jared Polis, who was voted to his second term in November's election, will appoint a "Natural Medicine Advisory Board" no later than January 31, 2023. 
The board will include experts in a range of fields like mycology (the study of fungi), medicine and criminal justice reform. Once assembled, the board will be consulted by the Colorado Department of Regulatory Agencies (DORA) to create requirements by January 1, 2024, for the "facilitators" who will run the healing centers.
By Sept. 30, 2024, Colorado must accept the rules and regulations for the centers and begin accepting applications from facilitator candidates. Psilocybin and Psilocin will be the only psychedelics allowed at the healing centers until 2026 when Colorado will consider adding other psychedelic drugs decriminalized under Proposition 122.
Do you know someone struggling with drug use?
If you or a loved one are experiencing the mental and physical effects of psychedelic drugs, call 720-702-9994 for 24/7 access to the admissions team on a confidential phone line. Landmark Recovery of Denver is one of the newest drug and alcohol rehab centers serving Medicare patients in Colorado.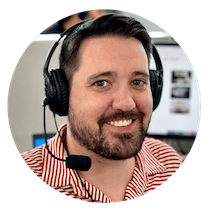 Choose Recovery Over Addiction
We're here 24/7 to help you get the care you need to live life on your terms, without drugs or alcohol. Talk to our recovery specialists today and learn about our integrated treatment programs.