Purdue Pharma has agreed to plead guilty to a trio of criminal charges related to the opioid epidemic continuing to ravage the United States.
With more and more opioid settlement cases cropping up, what's the latest with American giant Purdue Pharma?
What Are The Charges Against Purdue Pharma?

The charges against Purdue Pharma include:
Marketing opioids to doctors that were suspected of writing illegal prescriptions
Violating federal anti-kickback laws
Conspiracy to defraud the United States
Opioid class action lawsuits have been unfolding for years, but why is this?
Well, opioids are the primary driver of drug overdose deaths with 46,802 opioid overdoses in 2018 (almost 70% of all overdose deaths). Once the role of pharmaceutical companies became clear, thousands of people – including those who became heroin addicts after taking prescription opioids – sought justice.
The $8.3 billion deal announced by the US Justice Department this week is a historic settlement, but the chances of that money being paid as negotiated are negligible.
How did we get to this stage, though?
Purdue Pharma: Past Charges Related To The Opioid Epidemic
Purdue Pharma has long been viewed as central in the opioid epidemic that's been ravaging the US since the 1990s.
Owned by the Sackler family, the company is accused of aggressively marketing OxyContin. In the mid-90s, the company's marketing strategy shifted and started targeting all patients with chronic pain rather than relying on cancer patients for their market. This causes sales of the drug to spike from a modest $48 million (1996) to $1 billion (2000).
The success of this strategy hinged on duping physicians and researchers into believing opioids were safe, effective, and not habit-forming. By downplaying these addiction risks, physicians prescribed opioids more widely and at increased dosages. Resultantly, there have been many lawsuits globally against Purdue Pharma.
The federal government accused Purdue Pharma of misbranding OxyContin back in 2007. The company responded by settling these federal charges for $600 million.
In 2015, the company agreed to pay $24 million to Kentucky state, and they paid $270 million to Oklahoma state stemming from an opioid-related lawsuit.
So far, so good, but will this money ever be paid?
How Will Purdue Pharma Declaring Bankruptcy Impact These Charges?

Purdue Pharma filed for bankruptcy shortly after the hearing on September 15, 2020, in response to this lawsuit and more than 2000 others like it averaging $10 to $12 billion.
The company is now under court protection, guarded by chapter 11.
Members of the Sackler family also face civil penalties with all board members, active and inactive, fined $225 million.
So, whether the company with a $13 billion fortune largely accumulated through the sales of opioid painkillers pays their dues remains to be seen. At least this is another important victory in the ongoing war against opioid addiction.
What Comes Next?
Has your life become unmanageable when all you wanted was for opioids to relieve chronic pain? Perhaps you're using more opioids than before, or maybe you've even resorted to doctor shopping to refill your prescriptions.
It doesn't need to be that way. Here at Landmark Recovery, we help people like you every day, and we genuinely care. Whether you need residential rehab or an intensive outpatient program, call our admissions team today at 888-448-0302.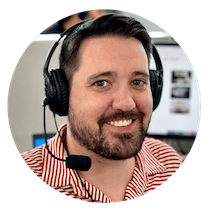 Choose Recovery Over Addiction
We're here 24/7 to help you get the care you need to live life on your terms, without drugs or alcohol. Talk to our recovery specialists today and learn about our integrated treatment programs.