When you turn on the TV to watch your beloved Las Vegas Raiders take on rival Kansas City Chiefs, you'll be loudly cheering as tight end Darren Waller receives the ball and runs it in for a touchdown.
Although Waller is a great player, his addictions almost cost him his shot at fame on the field.
Today, we'll explore how Darren Waller uses his experiences as a recovering addict to help Las Vegas youths avoid drugs and alcohol.
Who is Darren Waller?
When thinking back to his time attending high school in Georgia, Waller recalls teachers describing him as "rowdy" and "disruptive" in classes, but when he found football, he found purpose. Waller loved being on the field.
During his sophomore year of high school, Waller began abusing opioids, marijuana, and alcohol. As with most people in the throes of addiction, the young man began to lose interest in the things he loved – including football.
While he was privately battling addiction, on the outside, Waller was becoming a force to be reckoned with on the football field. So much so that during his senior year of high school he was sought after by Georgia Tech. Before graduating, he committed to play for the University and signed as a receiver.
In 2015 Waller was drafted in the 6th round of the NFL playoffs; chosen by the Baltimore Ravens. He couldn't even be happy about it because all he was worried about was how to get his next high.
Waller's Fall From Grace
The NFL has a strict zero-tolerance substance abuse policy, and all players are expected to adhere to it. There are many disciplinary actions that the League will take against players if they don't comply with the policies.
Steroids and related substances result in unpaid suspensions and are likely to result in criminal charges as well.
Disciplinary action for recreational drugs is broken into stages. Players can be fined and suspended, or even banished from the League for a period.
2016 Season
In 2016, Waller should have been on the field playing his heart out during his first NFL season – instead, he spent the first 4 games on the bench after violating the League's substance abuse policy.
According to former teammate Steve Smith Sr, Waller was unfazed by his failed drug tests, ignoring the issue at hand.
The remainder of Waller's 2016 season was mediocre, though he was allowed to play.
2017 Season
The 2017 season found Darren Waller still on the roster of the Ravens, though it was to be short-lived. In late June, Waller was found to have once again violated the League's policy on substance abuse. As a result, he was suspended without pay for at least one calendar year.
Getting Help
In August of 2017, Waller ingested some prescription pills that were laced with fentanyl and spent hours passed out cold in his car. When he came to, he knew he had to make a change.
Knowing that "Darren Waller Drug Problem" would be splashed across headlines, he sought help, admitting himself to an addiction recovery program in Maine.
While there, he spent time sobering up from the substances he had abused while getting his physical and mental health back in shape.
Living A Sober Life
Once Waller had completed his treatment, he went home to Georgia where he found employment at a local grocery store.
Waller was clean, content, and ready for whatever the next chapter may bring, even if that next chapter didn't have football in it.
2018 Season
In 2018, Waller's year-long banishment from the League was over and he was reinstated in the NFL.  He joined the practice squad with the Ravens, but he was ultimately chosen by the Las Vegas Raiders in November.
In 2019, the Raiders signed Waller to a four-year extension, ensuring he'd continue to play for them in the years to come.
Using Experience To Help Youths
Using the experience he gained through addiction and Darren Waller rehab, he works hard to help Las Vegas youths avoid drugs and alcohol.
According to SAMHSA data, 138,000 youth in Las Vegas can be classified as having a substance use disorder, and nearly 30% have participated in binge drinking of alcohol.
Through his work at the Darren Waller Foundation, he encourages kids and teens to look for other ways to find fun and enjoyment in life, and that drugs and alcohol are not the answer.
Las Vegas Drug Rehab
If you or a loved one is struggling with substance abuse and are looking for help, look no further!
Here at Landmark Recovery of Las Vegas, we are here to help you through your recovery from your addictions to drugs or alcohol. We offer many services, and our knowledgeable and caring staff can help you find the best option for your needs.
Contact us today to learn more about getting clean at our Las Vegas Drug and Alcohol Rehab Center.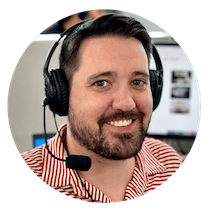 Choose Recovery Over Addiction
We're here 24/7 to help you get the care you need to live life on your terms, without drugs or alcohol. Talk to our recovery specialists today and learn about our integrated treatment programs.