In this episode, Zach is joined by Mike Eiden a social worker, drug/alcohol counselor, and certified sex addiction therapist. He currently works full-time in his private practice focusing on cases involving complex trauma, chemical addiction, sex addiction & sexual health, and traumatic bonding. The two discuss the difference between addiction lapse and relapse, as well as if it is possible to prevent them. Mike also shares the difficulties of getting sober again following a relapse.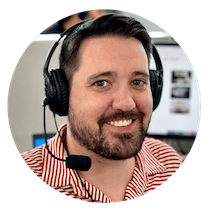 Choose Recovery Over Addiction
We're here 24/7 to help you get the care you need to live life on your terms, without drugs or alcohol. Talk to our recovery specialists today and learn about our integrated treatment programs.