Assistant Executive Director Dustin Wasson Became a Better Father Through Recovery
What seemed like an indictment of his role as a father pushed Dustin Wasson to seek substance abuse treatment for an addiction to heroin. Like many people who struggle with substance abuse, Wasson had been able to function, though this in no way meant his life was stable for him or his family, which he admits as he reflects on recovery from Father's Day 2022. 
"I was able to at least still provide," Wasson said. "I've always identified as a father. You can take away the house, the job, the friends… things like that, and at the end of the day, I still had my kids."

Addiction did ultimately take away those things for Wasson. Even in spite of him being what many call "functional," Wasson found himself and his wife enduring successive evictions and crashing temporarily with family. He claims his wife was less functional than he. 
"I'm being transparent: I probably used my kids to manipulate people to let us live with them," he added. "Like, 'Well, I'm a father; we got kids. We got a family; we need a place to stay.' And then I would just burn that bridge down." 
The moment that made him commit to making a significant life change, however, came when that instability led to the Department of Child Services taking away three of his children – the three between he and his wife at the time. For 13 months Wasson worked hard to not only recover from his addiction, but also get his children back.  Recovery, Wasson discovered, was a key to becoming a better father.
"I think the biggest thing that recovery really brought is the fact that I get to be present in their lives and know that I'm making a difference whether it's with my words, with my actions, sometimes with the pocketbook," Wasson, said. "Being able to have the Xbox or the newest game or the newest pair of shoes – these are things that I was never able to do, so to be able to do these small little things like that is huge." 
Parenting > Substance Abuse
Substance abuse can be a major obstacle to a productive home life for spouses and parents. This Father's Day, countless children will find their dads to be absent either physically or mentally as a result of the habits they struggle to control. The issue has been extensively explored for its negative ramifications relative to children. For instance, a research team from the University of Buffalo and Old Dominion University back in 2004 determined in a unique, study not since replicated that being raised by a father who abuses drugs is worse for the mental health of a child than being raised by an alcoholic.
The study proceeded to parse the consequences of either and compare the two circumstances. It focused on how those children whose fathers wrestle with drug abuse develop anxiety, depression and antisocial behaviors. The rate at which those kids developed those behaviors was higher than that of those whose fathers were addicted to alcohol. 
Whether one legitimately does cause more harm to children or not is beside the point, however, when you consider that your child benefits most from having a father who hasn't relinquished control of his life to a substance. This is what makes Father's Day that much more rewarding for a father who has battled those same disorders and opted for recovery. 
The Provider: Functional vs. Stable
Wasson is now the assistant executive director at Praxis by Landmark Recovery of Fort Wayne in Indiana. He's been in recovery from heroin addiction and alcoholism since early 2018, spanning four birthdays. Dustin's a father of eight. His first son having passed away in 2004 due to neuroblastoma – a rare childhood cancer. By that point he had a daughter and an addiction to heroin that began when he was younger. The death of his firstborn, however, marked an inflection point in his active using. Losing custody of his children became a wakeup call that Wasson needed to seek help.
However, he found that beating an addiction is neither easy nor swift. While he emerged from rehab no longer craving heroin, he found himself unequipped to deal with the stress of being a parent without relying on a substance to dull the pain. 
"Once I got custody of the three, I learned how to be the sober father, and to be honest, I wasn't ready for it," Wasson said. "That's kind of what triggered my relapse. I began drinking alcohol. I was one of those addicts that thought, 'Well, I'm a heroin addict, not an alcoholic. I can drink responsibly.' And before I knew it, life had gotten unmanageable." 
The X-Factor: Recovery Experience
The difference this time, though, was that, due to his recovery battle with heroin, he didn't need a qualifying event. It took less to convince him that recovery was necessary. This was because he was able to recognize his own inability to manage his life as being very much like what it was when he last struggled with substance abuse.
Wasson felt himself swapping one substance for another. He cites moments like missing his daughter's dance recital as markers of the mismanagement of life. Still, no one thing highlighted the new problem. Rather, he knew it as the same problem he'd dealt with before: addiction. 
Dustin went back into recovery, this time for alcohol. It was a tad easier for him to acknowledge and understand what was necessary. He also never lost sight of what was at stake, which he had learned from his preexisting battle with substance abuse to that point. He brought alcoholism to the support system he already had, and while recovery itself may not have been any easier, the journey was more efficient.
The Wisdom of a Father in Recovery
On Father's Day, Wasson speaks with an uncommon clarity and understanding about his ex-wife who's still an active user. Despite having to leave her behind to recover and take care of their children, he doesn't blame her for her struggle with addiction. He describes her as someone who's simply not yet ready to take the next step.
Addiction experts explain that someone experiencing a substance abuse disorder must be ready to not only seek but receive treatment. They also have to be ready for the challenge of finding who they really want to be. The heart and mind, so to speak, have to reach a position that makes the commitment feasible. It's not entirely a matter of self-control. You become a slave to your addiction, which means you cede your control to it before you even realize it. 
"Recovery has taught me how to be a father and to mean what I say and say what I mean," Wasson said. "If I promise my kids, 'I'll be there for your basketball game,' I show up. I'm present to the day. I'm able to sit down and help my kids with homework… play videogames with them, go outside and play basketball with them. I'm able to make them my number-one priority, and that's something that I was not able to do." 
He didn't have the ability to do it because addiction robs you of your ability to set your own priorities for yourself. Whatever you'd like your priorities to be is irrelevant to addiction. Addiction dictates your priorities to you. It puts the substance of choice at the top. The hierarchy below is intended to facilitate the habit. 
Wasson's kids are older now, but the aforementioned three are still in his custody and care. He has gainful employment in Bluffton, Ind. He's converted his past experiences with addiction into a relational insight into how to be a better father. It also serves him as a professional insight around which to build a career. For him, Father's Day is a reminder of what's at stake but also of what to cherish in life.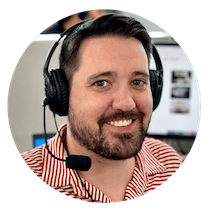 Choose Recovery Over Addiction
We're here 24/7 to help you get the care you need to live life on your terms, without drugs or alcohol. Talk to our recovery specialists today and learn about our integrated treatment programs.