Updated: August 10, 2022
Editor's note: This story contains profanity and graphic content
From "Drugging and Thugging" to Rehab
Some people lose their job, their house or even their freedom before they decide to make a recovery from a drug or alcohol addiction. Lacey Malone lost her identity and believes it saved her life.
"I needed to lose my voice," said Malone, who was dealing with multiple abusive relationships.
In 2021, she was abusing drugs, living in and out of a homeless shelter in Cleveland and working at a Domino's pizza store. Then, as temperatures dropped, Malone met a drug dealer who offered a better life. Instead, he introduced her to an even darker lifestyle.
"He was like, 'I'll save you,'" said Malone. "I went with him, and he was in charge of me. I was usually at his motel. I was an escort at night after working at Domino's."
Malone was pulled into prostitution and suffered physical abuse from the man who was now her pimp. "Running, drugging and thugging" became her life. Malone says she had no voice to stand up and fight.
"I wasn't a person," she said. "I was just his to do what he wanted with. At some point, though, I was like, 'How many more times am I gonna do this? I'm putting myself in this spot.'"
When asked if she had an exit strategy, Malone responded with one word.  
"Death," she said. "I thought I was gonna die."
Her experience at the motel wasn't the first time she thought she might die.
"When I was 18, I attempted suicide," Malone said. "That's how I got into rehab the first time. It was a blessing."
COVID Diagnosis Leads to Addiction Recovery
The 32-year-old considered herself to be a "functioning addict," working 80 hours a week while using heroin.
"I'm a really hard worker and I showed up. That's pretty much all you need," Malone said. 
There weren't many employees in the restaurant, so she would often snort heroin in the bathroom. There wasn't much suspicion about her behavior.
"It was during the peak time of COVID," said Malone, who found ways to hide her drug use from co-workers. "If they asked, I would just say I was tired. Then, if anyone ever dropped any drugs off, I would just make them a pizza so it looked like they were just getting pizza."
COVID-19, responsible for more than one million deaths since 2019, became the reason Malone got another chance to live and go to rehab. The timing was almost perfect, considering how much she was working and using drugs. 
"I was on heroin and carfentanil," Malone said.
She had to take COVID-19 tests to keep working at Domino's. In December of 2021, she tested positive for the virus and became too sick to use drugs. Catching COVID turned out to be the kick Malone needed to get help. Thanks to multiple attempts at sustained recovery since she was 18, Malone had gathered enough knowledge about treatment options to make a strong push for sobriety. 
"I'd been through rehab so many times," Malone said. "I knew to say I need everything I could possibly get."
She got into medication-assisted treatment for an opioid use disorder. She joined Alcoholics Anonymous (AA) and found a sponsor. However, Malone could'nt get into a residential treatment facility and was forced to detox at home.
A doctor helped manage her withdrawal symptoms while she detoxed at her brother's house. Many recovery experts describe the process as 1,000 times worse than the flu.
"I do not recommend ever to do what I did," Malone said. "I had fluids. I made sure I was eating at least a little bit, but I didn't have any other choices. I wasn't allowed to go to rehab because I tested positive (for COVID)." 
Malone could've made the decision to quit her recovery journey. She spent three-straight months recovering from COVID and tried to get into an addiction treatment center, but kept being rejected. However, Malone was determined to get into treatment and put the streets of Cleveland behind her. 
"I found this phone number online that was like, 'We'll get you into treatment,'" she said. "I just knew to dial those phone numbers until I found the place because I wasn't gonna' give up. So I just called it and it ended up being Landmark. They were like, 'Yeah, we can get you a bed, today.'"
Given everything she experienced to get to treatment, Malone decided to trust her faith and the lessons she'd learned in AA and made it into a 28-day treatment program at Praxis of the Firelands by Landmark Recovery in Willard, Ohio. 
"At that point, I was God willing," Malone said. "I knew God was gonna take me out of that situation because everything happens for a reason."
Rehab Staff "Respected" Irritable Patients During Detox
Malone admits she was "excited" but "really scared" when she got to Praxis of the Firelands. The treatment center was new to Willard, and unlike AA, used medical detox to help taper her body off Suboxone, followed by individual and group therapy sessions. 
"Withdrawal was really good," Malone said. "They taper you down, so you don't have to go off of it completely. I knew going in there that I was gonna' have to go to all the classes they have. When they tapered me off, instead of me being sick for two weeks again, I was a little over mildly irritable."
Detox can be the most uncomfortable time for people in residential treatment. During their first few days, they might experience a number of physical and mental withdrawal symptoms like fatigue, nausea and vomiting or hallucinations. Malone, who experienced opioid withdrawal, appreciated how respectful and understanding the Praxis staff was. 
They knew most patients would be on edge while their bodies adjusted to the absence of drugs or alcohol. However, the symptoms were a sign that treatment was working the way it was supposed to. Malone said the staff was there to guide her and other patients through detox, daily activities, and therapy sessions, even if they weren't in the mood most days.
"I got to go to every class," Malone said. "I didn't miss one, and those are really important to go to in there. You're not going to come out successful if you don't start the process in there." 
Landmark Recovery Staff Connects with Patients
Malone credits group therapist Leann Adkins for talking her through her past to identify substance use triggers. She didn't feel rushed and said Adkins also made sure she knew about her daily privileges.
"She was amazing," Malone said. "We had to go through a lot of my past, and she took me at my own pace. She called my dad a lot when I needed it and let me talk to him. You only get a certain amount of phone calls, but she would make time to make sure that I had all of them."
That's just one example of the bond Malone said the staff at Praxis of the Firelands shared with patients. It was a bond Malone said was easy to make because almost every staff member at Landmark Recovery is a person in active addiction recovery.
"They're used to the situation so it does help," Malone said. "All those workers in there, they will go to bat for you."
Malone remembers a time when Executive Director Monica Crimmins and Patient Engagement Manager Stephanie Liss came in late one night after an altercation between male patients. Malone said she stayed up and watched Crimmins and Liss sit the male patients down. They opened the floor up for suggestions on how to improve the program, something that Malone said helped them earn her and other patients' respect.
"I just remember them being in their pajamas," she said. "They knew there was something wrong at that point, and they were trying to make it better. That brings a lot of respect to the table. It did get a lot better, and I owe them my f–king life."
"Clap out" Night was "really cool to see"
Malone was honored the night before she graduated. Praxis of the Firelands had what's called "clap out night," a ceremony where patients and staff gather to read letters and give speeches about her impact during treatment. Malone said she had a huge turnout.
"That was really nice," she said. "Everybody said something about how I impacted them."
Malone said she entered the Praxis of the Firelands with passion and seriousness about her sobriety. Her job was to learn how to overcome her addiction, and her actions reflected that.
"My job was to do what I was supposed to do, which was stay clean, work on myself, and help others when I could," Malone said. 
Committed to Addiction Recovery
Malone, 32, is currently an assistant manager at a local Marco's pizza restaurant. She's living in an Oxford House, a self-run, self-supported recovery house, in Ohio and wants to transition into a new career as an outreach worker for the non-profit.
"We always tell people when they're coming out, there is no structure here," said Malone. "You have to work the program."
Malone and the other women have responsibilities they didn't have during residential treatment. Each woman pays rent, handles their own bills and conducts interviews for everyone who comes into the house.
"We're democratically run," Malone said. "We don't have a house mom or house manager."
While living at the Oxford House presents more challenges and responsibilities for newly-sober residents, Malone thinks the relaxed environment gives her and the other women plenty of space to grow into their newfound recovery.
"You can learn a little faster here," she said. "The rules are for boundaries and learning how to talk to people constructively. When we come out of rehab, all we know is fighting."
With the help of another resident, Malone said just like in rehab, she's worked to create an environment where everybody works together to sustain their recovery. 
"This is the nicest place I've ever frickin' lived," she said.
Studies show that the longer residents stay at Oxford Houses, the greater their chances are of sustaining their recovery and sobriety. There is no time limit on how long they can stay.
"Everybody interacts," said Malone, who plans to stay at least one year.  "Once you're at one, you can always go to another one as long as you're an alumnus or resident."
Learn More About Addiction Treatment
We share these experiences to bring awareness to the public health crisis that is addiction. Recovery is attainable when people struggling with substance abuse are provided with as many drug and alcohol treatment options as possible.
If you think you or a loved one might have a problem with drugs or alcohol, call 888-448-0302 to speak to the admissions team at Landmark Recovery. Our confidential phone line is open 24/7. 
Visit our locations page to find an addiction treatment center in your area. If you live in or around Ohio, we have treatment centers in Willard and Euclid.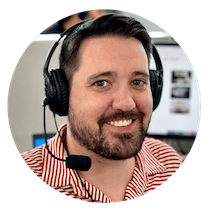 Choose Recovery Over Addiction
We're here 24/7 to help you get the care you need to live life on your terms, without drugs or alcohol. Talk to our recovery specialists today and learn about our integrated treatment programs.